INTRODUCTION
Whether you're a business owner or website designer, knowing the best practices used across the world for developing an effective B2B website is a must so that they can create a website that helps drive organic traffic and improve quality leads.
In today's business environment, a website plays a key role in the success of a business. A responsive, effective and persuasive website goes a long way by leaving a positive and lasting impression on potential customers.
When it comes to B2B businesses, website design happens to be the best sales tool since B2B marketing has altogether different challenges in building customer relationships. While B2C sales take usually just one site visit, B2B sales are finished in a relatively longer period — several interactions through multiple connected devices. Therefore, it becomes imperative for B2B website designers to design an impressive, informative and responsive website that engages visitors with the brands.
After digging down deep, we found 8 great B2B website design that will inspire a digital marketing consultant and designers to create a responsive and persuasive B2B website that will leave a positive and lasting impression on customers and connect them with the brands.
During the research, I realized that following a successful B2B website must provide:
An amazing user experience
Multiplatform adaptability
Answers to the users' queries
Better user experience by loading quickly
Long attention spans by offering the users immediately what they want
Here are 8 great examples of B2B website designs to inspire in 2021.
Sprint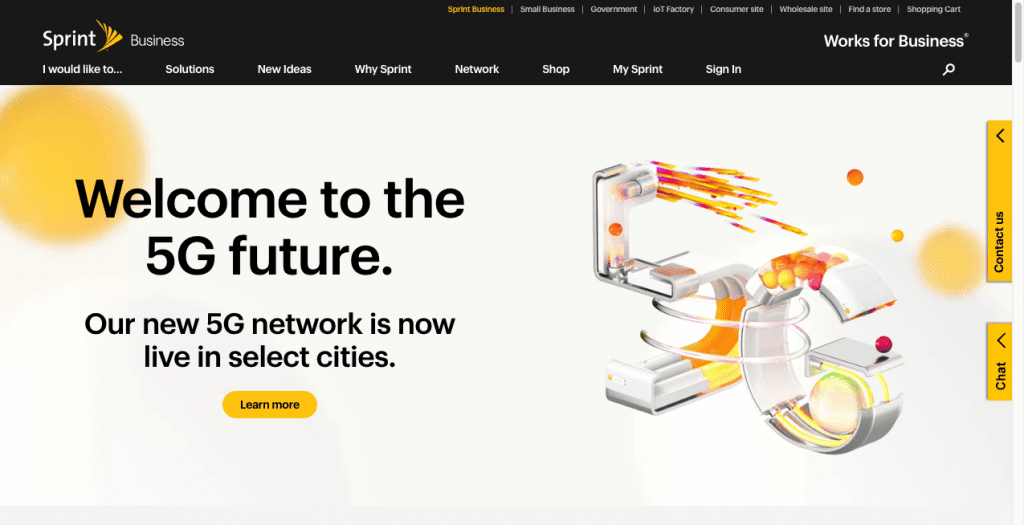 If your web content is vibrant and positive, it will definitely leave a positive impact on your users. So, choose your brand voice wisely that aligns well with your company's mission statement. Let your users informed always by engaging and relatable content.
Identifying the importance of good content in web design, sprint's website has put carefully crafted content on its pages. No matter how beautiful your website design is, if the web content is poorly written, you will find many important business opportunities. So, pay heed to these tips when creating website content:
Be specific, to the point as viewers may bounce from the page and go to one of your competitors if they find any ambiguity.
Yours is a B2B website, so tell them clearly the benefits of partnering with you. Use nicely written case studies of your previous partners to show them rather than just telling a story.
Even if your web content is well written but may fail to meet your goal if it's placement is not right. Thoughtful placement of content is vital to direct visitors to your call-to-action. Not only this, great placement of content establishes a hierarchy within the website that helps visitors to prioritize the important information.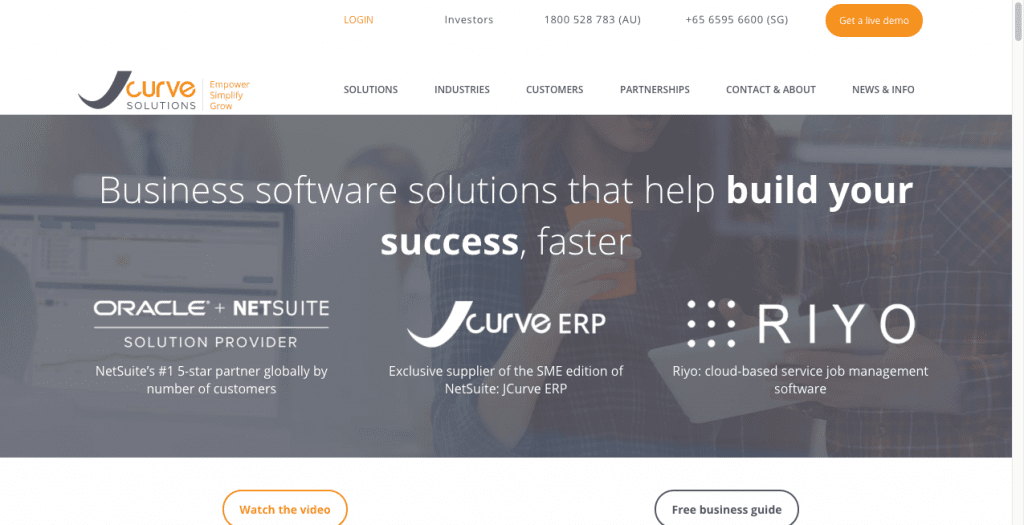 JCurve Solutions is a B2B company providing enterprise resource planning (ERP) solutions. The company appeals to visitors who are considering an ERP implementation with a CTA that asks, "Just thinking about ERP?" If you are still not sure and want to know more, the downloadable guide will walk you through the key benefits and what JCurve can offer to you.
JCurve is specialized in catering to the needs of small businesses. It explains each product that it offers in a simple language that even a new entrepreneur can easily understand. The site has used flat design techniques with plenty of informative videos to help further explain to visitors the advantages of implementing ERP and how to begin with.
3. Rollpark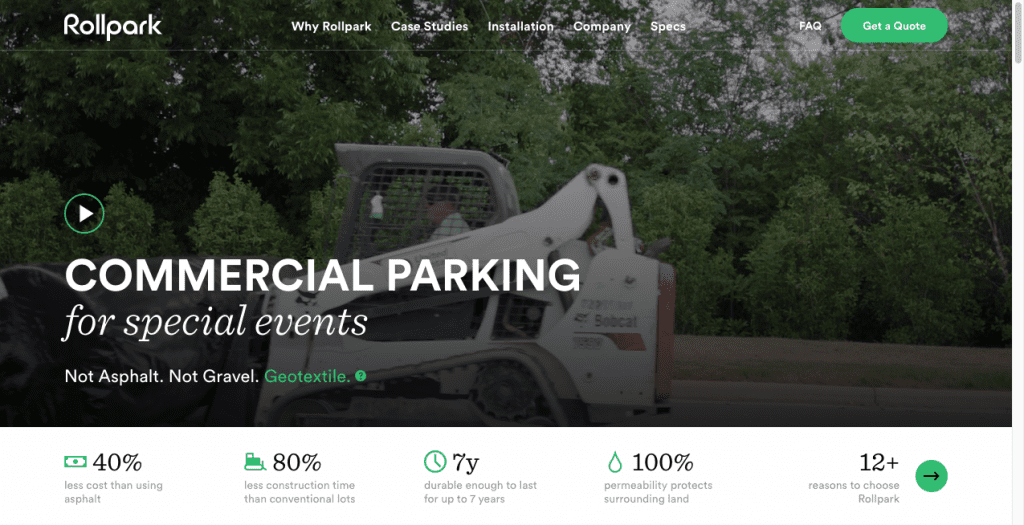 Rollpark is into creating customizable parking areas to be used for commercial vehicles using Geotextile — a rollable material.
Rollpark's website uses long scrolling. It means the website builds as visitors scroll and translates well to mobiles. When you enter the Rollpark website, you'll find potential B2B buyers presented with a video of the product in action and numbers. The website designers also incorporate large images that link to Rollpark case studies presenting the parking challenges and how the company helped them to overcome this issue.
4. Powerwest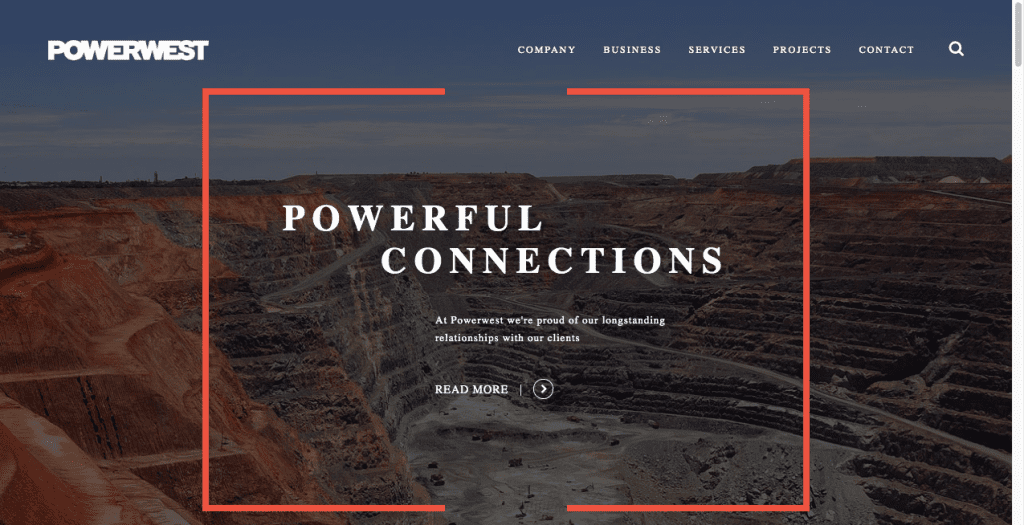 Powerwest is an Australian B2B company involved in providing building and designing power generation solutions to mining and resource companies. Upon entering its site, you'll immediately come to know what this company can do for you. It's extremely clear and to the point. The language used on this site is easy-to-understand and supported by high-quality images of job sites.
Even the CTAs are catchy and their navigation panels are easy to follow. Concise wordings and less text are amongst the other features that compelled me to pick this website in the 8 great B2B websites designs to inspire in 2021.
5. Rocka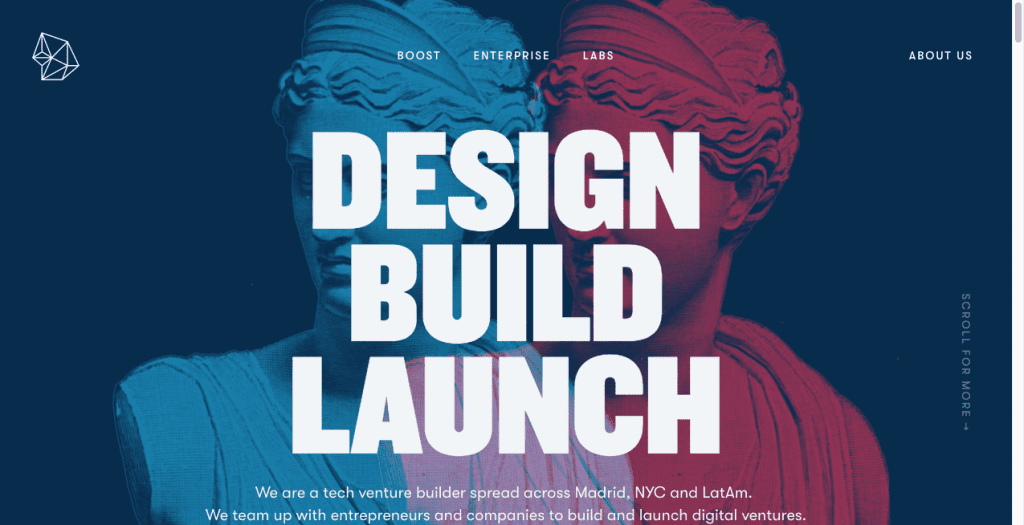 Rocka lets businesses and entrepreneurs, startups in particular, to create and launch digital ventures. Along with a long-scroll design, this website also uses bold coloring and simple, animated background of varying geometric shapes.
The website focuses on explaining its process in the language of a layman. It was nominated for an awwward in design, creativity, and innovation.
6. Zendesk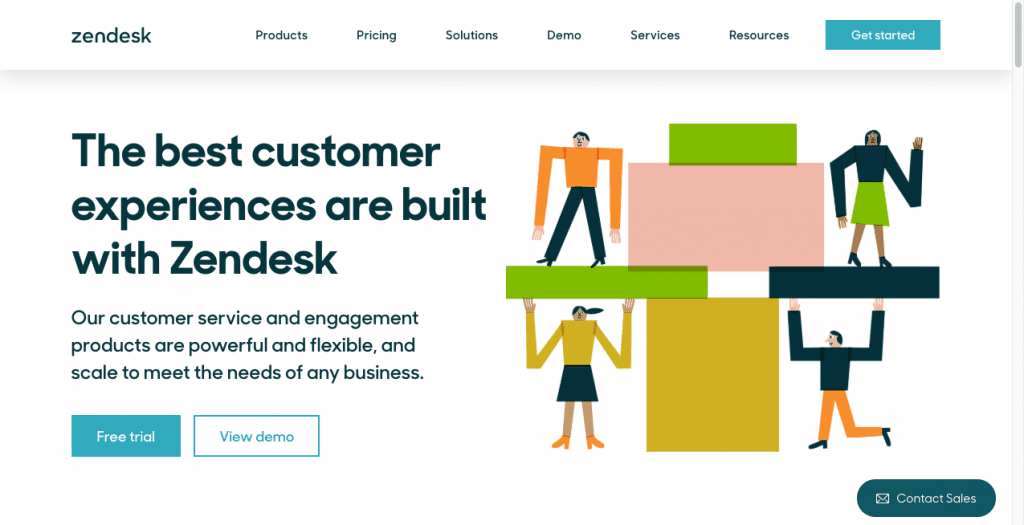 Zendesk provides excellent customer support service. It lets you chat and talk to a live executive while availing the full experience conveniently. Like their brands, Zendesk's website design is focused on customers.
7. Quid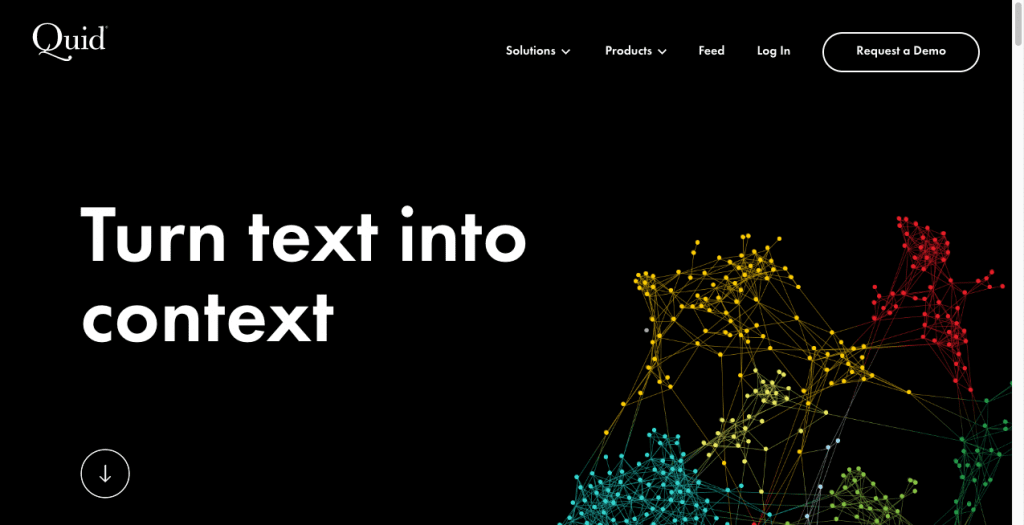 Quid's website follows the principle – Less is more! Website designers simply hate clutter and chaos. Its homepage is a great example of a minimalistic approach of design. Since Quid's homepage is polished and clear, even the smallest statement leaves a great impact on the visitors.
8. Asana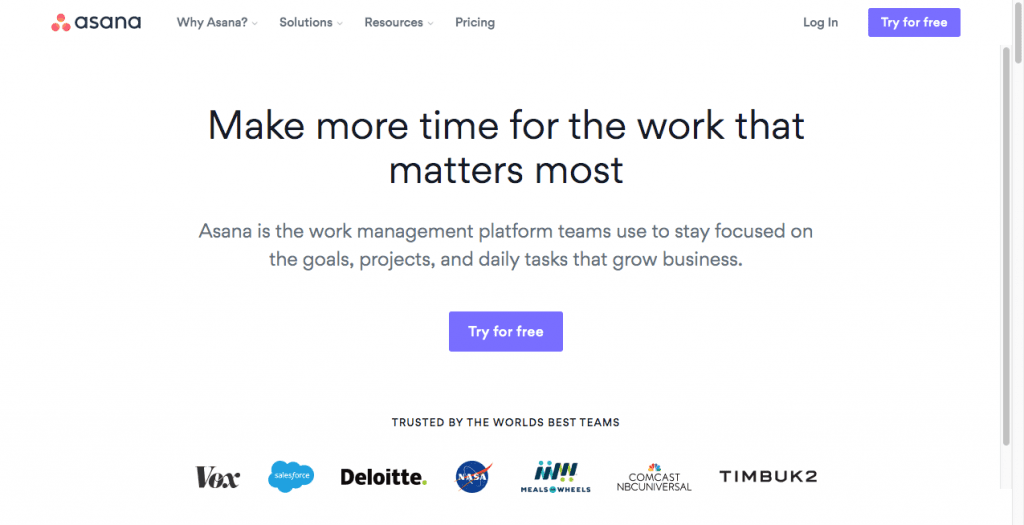 Call-to-action buttons are strategically placed on this website that direct visitors exactly where the website wants them to go. These CTAs, along with catchy animation of the products, are effective that turn visitors into customers.
9. Drift
Drift stands out in the crowd — no stock photos, no cartoons. This business-to-business website is a great example of a minimalist, clutter-free website. The website features its employees and gives visitors an insight into the people behind the company. Through this brilliant move, the website makes visitors feel personal and wins their trust. Each of the webpages has a smiling face, while individuals and group photos are smartly incorporated into the website's design. Moreover, the drift website manages a balance between a clean style and visual experience.
10. Dropbox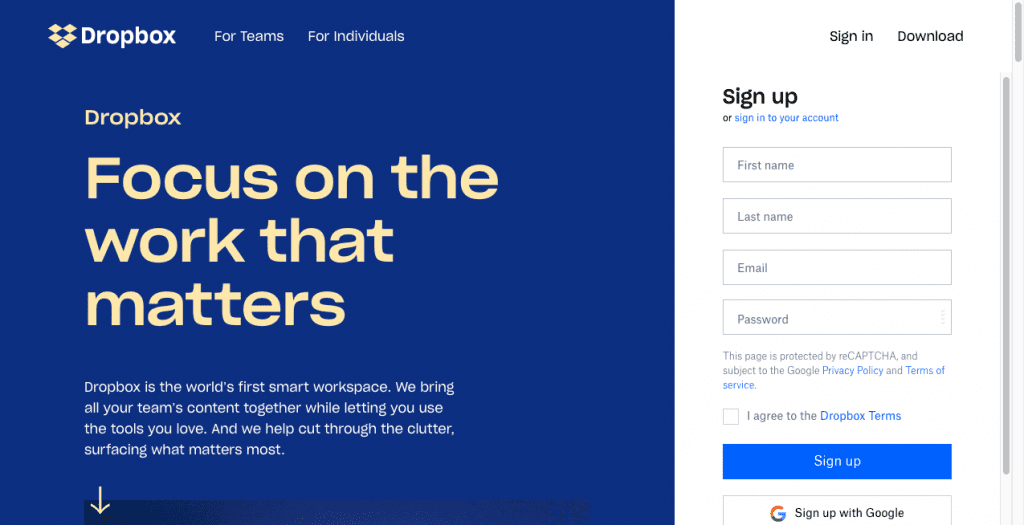 Dropbox is a file hosting service that provides files synchronization, cloud storage, and client software. Its business user guide is set up as a separate business-to-business website. It's a great example of a material design approach. While visiting this site, you'll experience like reading an interactive book in which the screen turns animations and sections easily accessible from the table of contents. Moreover, the website is amazingly interactive and easy-to-use.
Simplicity and clarity is what makes a b2b website design give a clear idea about the business and helps customers decide quickly – what's in it for them. This ideology is practically implemented by HootSuite in their website design.
HootSuite smartly outlined all the features, benefits, and the experience of their product in a gist on their website. A first time visitor would never get stuck in finding their relevant information. Interestingly, small businesses and large corporations can broad-filter their pricing plans making a choice based on their business size.
As the visitor goes deep into the other web pages, HootSuite starts disclosing more information to help them make the right decision.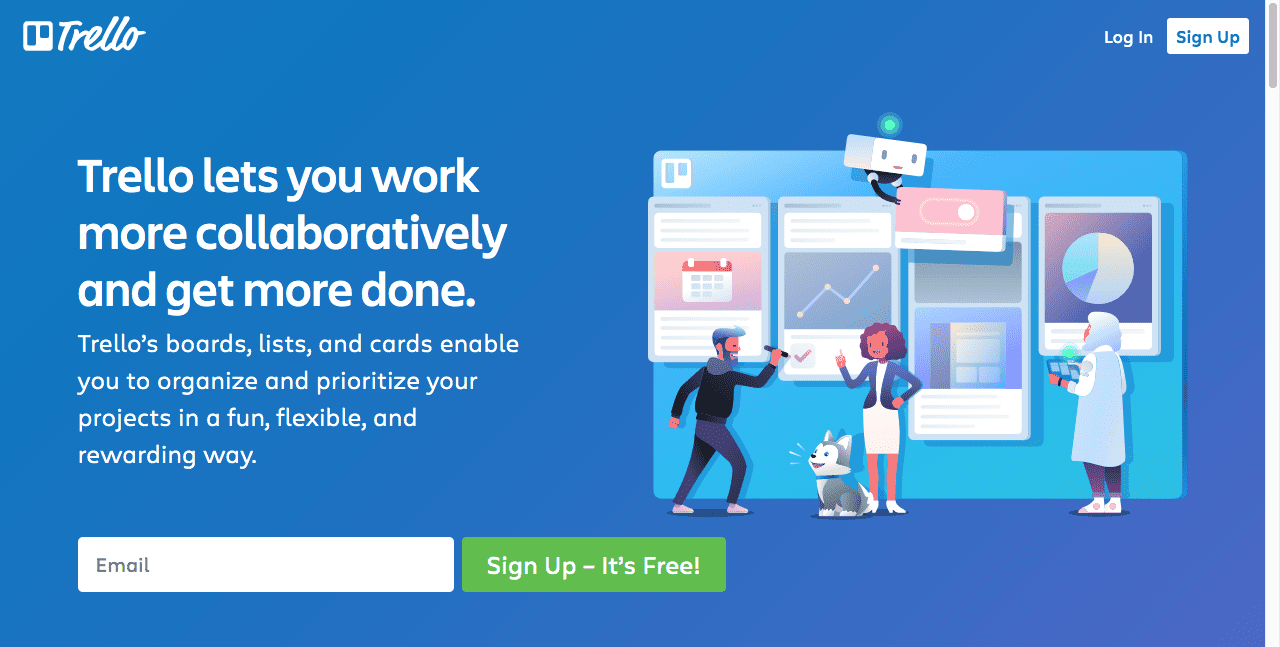 Trello promises you to deliver a better project management environment with its b2b website design. No complex elements, no stuffed graphics, as simple as you want your project to be managed.
They have made the perfect use of whitespaces in their design with a clear message to their target audience – they will help you to track your project in one go. Moreover, there's a clear call to action (CTA) on every pricing page of Trello. The CTA is specific to the pricing model.
Trello successfully achieves the goal of a clean, sleek, and well-organized website design.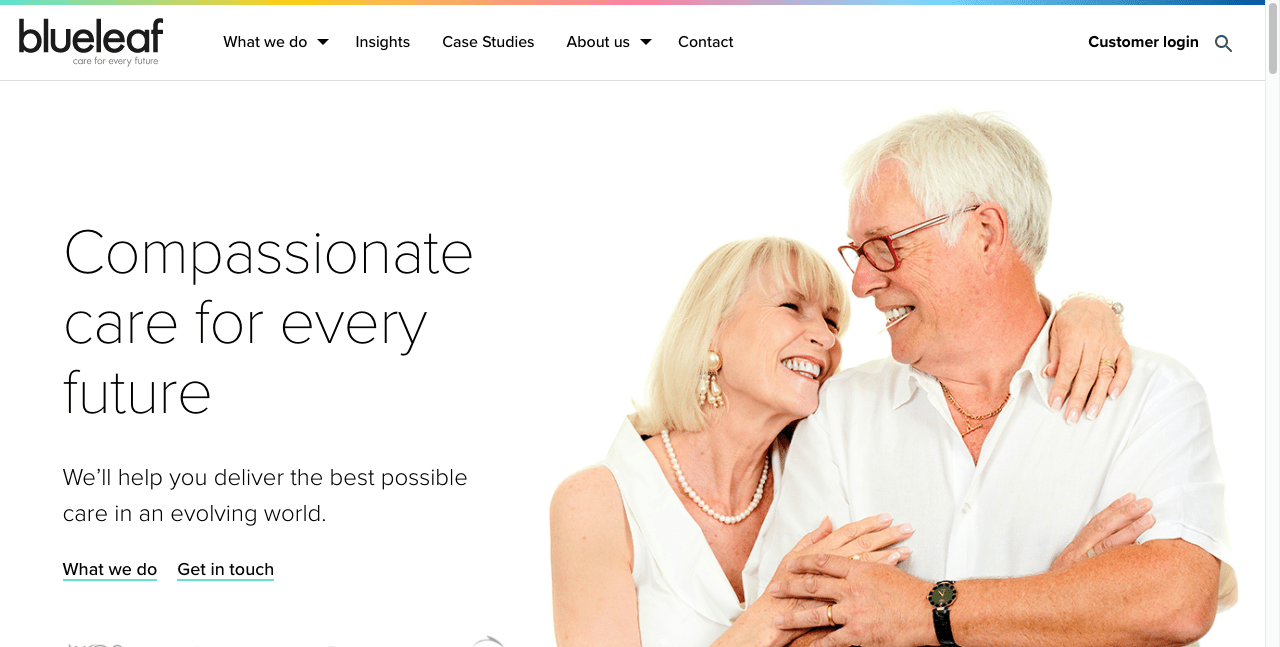 Blueleaf is the best example of a b2b website design that incorporates and fosters storytelling approach in the fast-paced world. Being care home specialists, BlueLeaf has focused more on empathy and powerful messaging than anything else.
Their homepage effectively portrays their value proposition. Most importantly, it directly connects with the audiences of the business they are catering to. Compelling story, brand message, and photography creates a perfect blend. It outshines in the cold and corporate space.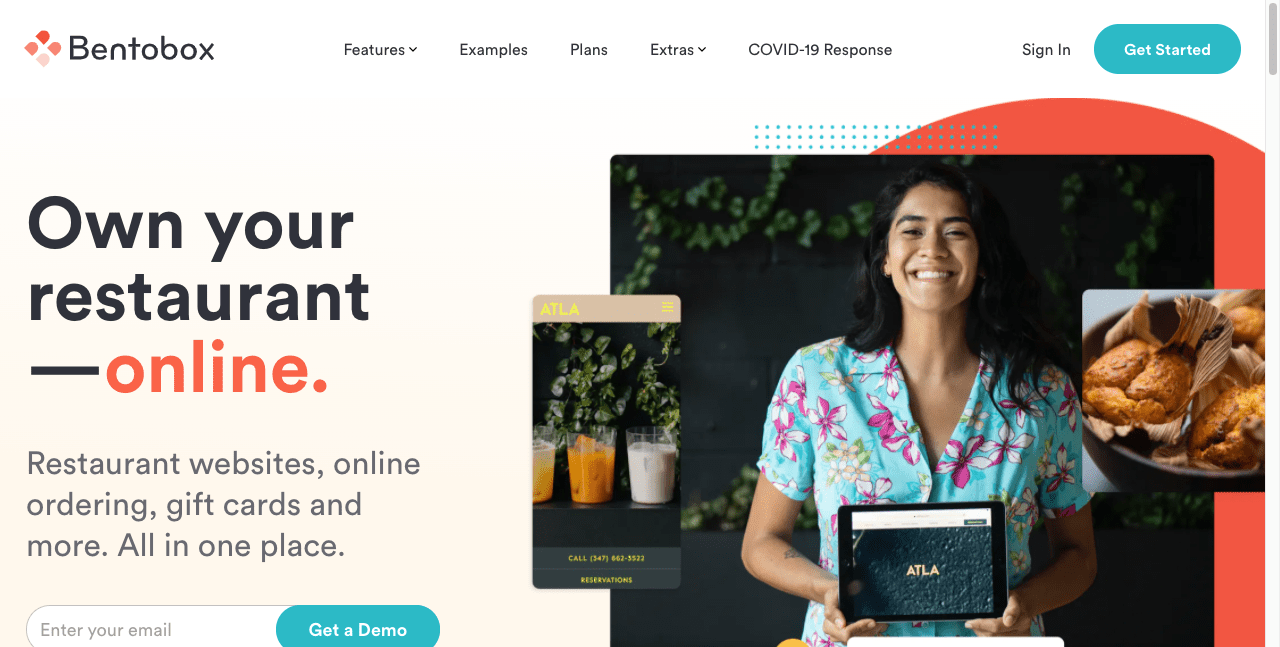 Bentobox believes in the ideology of "less is more". With a highly specific, to-the-point, and sleek b2b website design, Bentobox conveys the message of delivering value with less speech and more action.
Today, when b2b websites are blubbed with loads of information for their visitors on the homepage, who end up getting confused, Bentobox preferred a minimalistic approach. The homepage has a clear CTA with power-packed services for restaurants.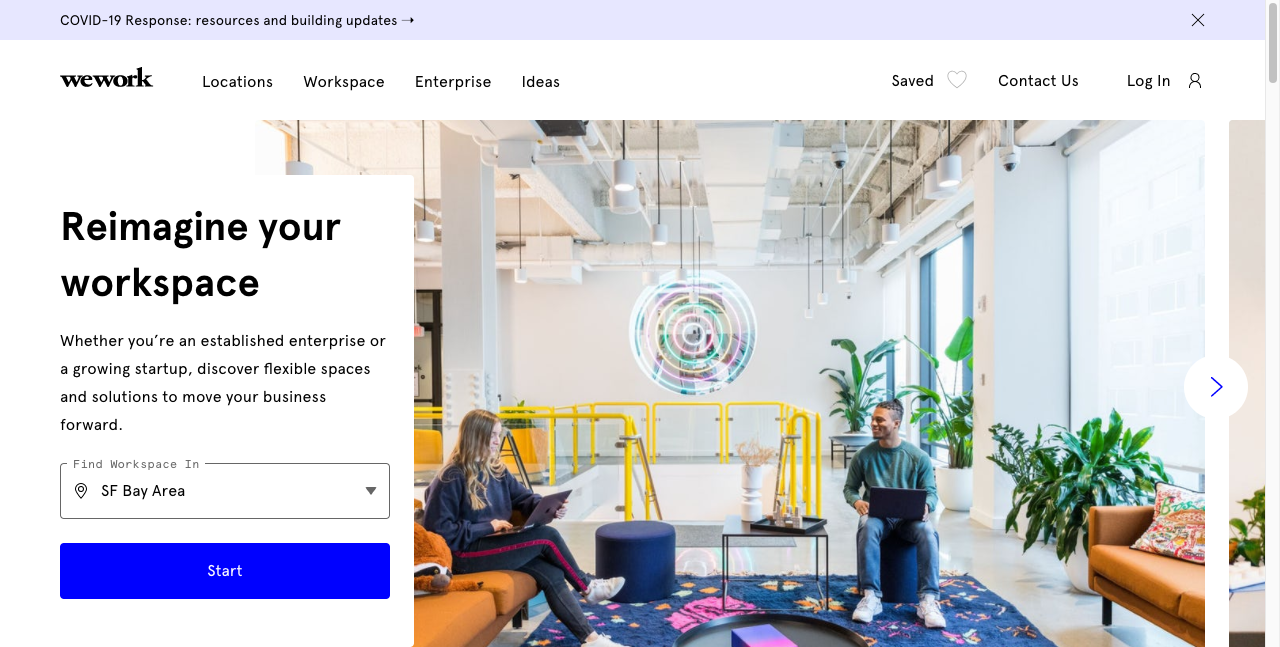 WeWork is an epitome of creativity that persuades their customers so well that they can't help but click the CTA. Their b2b website design incorporates pleasing displays that talk about their workspaces.
As soon as a visitor lands on their website, their personalized location search feature automatically fetches your location. This makes WeWork anticipate your needs and provide solutions tailored to their needs. The clean and light design approach to their website makes it even more appealing to the customers.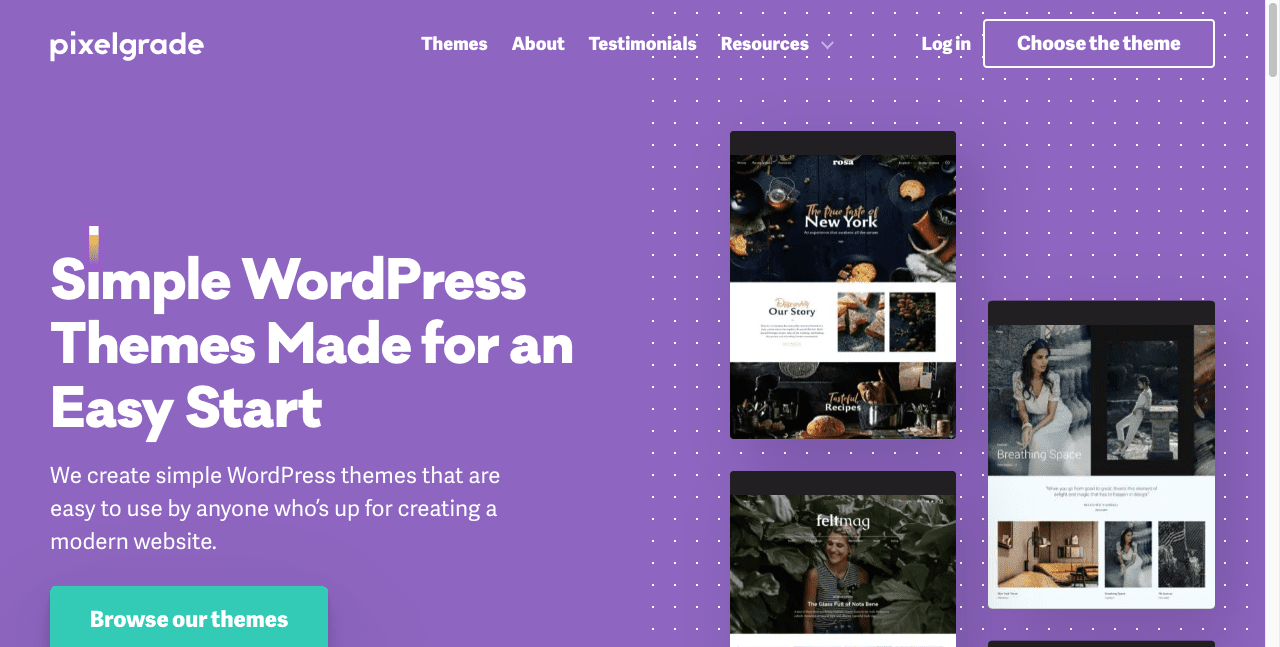 Pixelgrade wins the virtual space showcasing their wide collection of themes on the right side of the webpage while telling their story on the left.
Their b2b website design is exclusively crafted for WordPress website owners. With visuals as their arsenal to appeal to their visitors, Pixelgrade smartly incorporated testimonials from their clients which give visitors three major reasons to choose them. Moreover, the CTAs are attractive enough to drive you to the sales funnel.
Conclusion
Being a B2B website owner, digital marketing strategist or designer, you need to understand that your website must speak volumes about the company in such a way that's neither too flashy nor boring. Take inspiration from the websites mentioned above and create one for your business/client that clearly speaks to the visitors and turn them into your potential customers.
If you need a professional B2B websites designed for your organization then get in touch with us we are a California website design company and a b2b marketing agency. Looking for digital marketing? We provide services for almost every industry and in different locations.
Frequently Asked Questions
What are B2B website designs? B2B website designs are tailored for businesses that sell products or services to other businesses, focusing on professional aesthetics, functionality, and user experience.
Why is good design important for B2B websites? Good design enhances user engagement, builds trust, and helps in lead conversion. It reflects the brand's professionalism and can set a company apart from competitors.
Can I get ideas for my B2B website from these examples? Absolutely! These examples are meant to inspire and provide creative ideas that you can incorporate into your own B2B website design.
What are some common features of successful B2B website designs? Successful B2B website designs often include clear navigation, compelling CTAs, high-quality visuals, informative content, and responsive design for various devices.
How can I apply these examples to my own website? Analyzing these examples can help you identify what resonates with your target audience. Collaborate with a web designer or use website building tools to implement these ideas.
Are these designs suitable for all industries? While these examples provide general inspiration, it's essential to tailor your website's design to your specific industry and target audience for the best results.
How often should I update my B2B website design? Regular updates are essential to keep your website fresh and aligned with current design trends. Consider a redesign every 2-3 years or continuous improvements as needed.
Can I hire a professional to design my B2B website? Yes, many agencies and freelancers specialize in B2B website design. They can work with you to create a site that reflects your brand and meets your business needs.
What are the costs associated with redesigning a B2B website? Costs can vary widely based on complexity, features, and whether you hire a professional. It's wise to get multiple quotes and clearly define your budget and requirements.
Where can I find more examples and resources for B2B website design? Many online design galleries, blogs, and professional agencies showcase B2B website designs. Networking with other businesses and attending industry events can also provide insights.
Web Design, Done Right
"Your business is premium. Your site must reflect that."