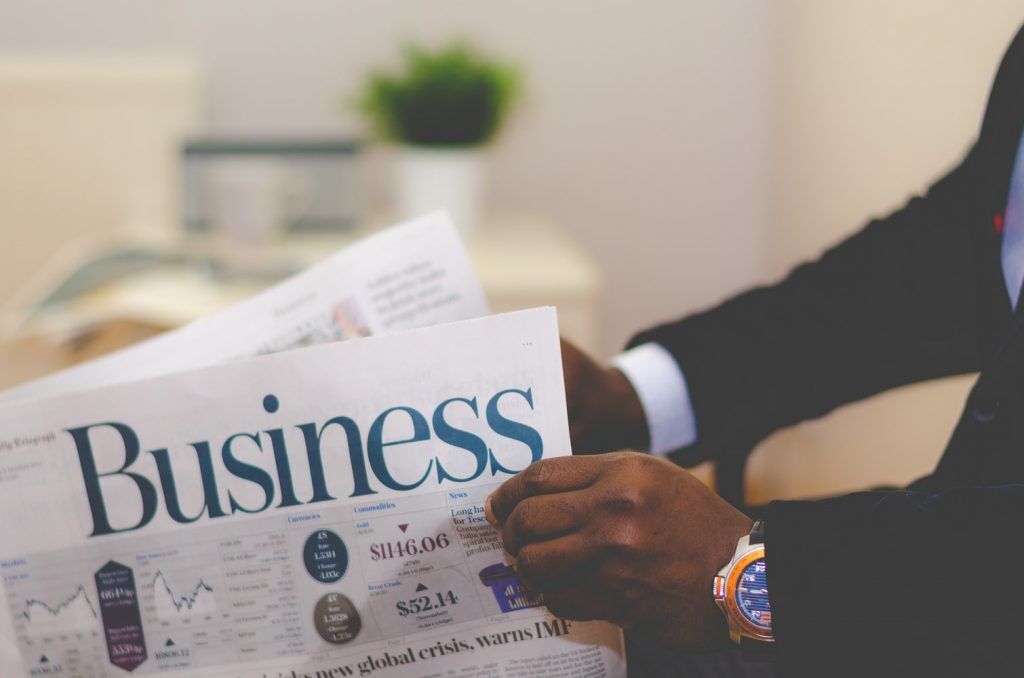 West Palm Beach is a resort and tourism destination in the third-largest state in the United States – Florida. The city had a burgeoning technology industry and was ranked 37th in the Forbes list of Best Places for Business and Career in 2019.
Additionally, there are no state or local income taxes in West Palm Beach. Needless to say, West Palm Beach is ideal for entrepreneurs to kick off their businesses. Knowing that operational costs are not high gives budding entrepreneurs the much-needed courage to take the leap of faith and get their business off the ground. On the flip side, getting a company started could be daunting for many.
Deciding to start a business and knowing what it involves are two different things. Since you've already decided to commence a business, let's go over the steps involved.
Find Out Profitable Business Ideas in West Palm Beach
The first step towards starting a business is to know what kind of business to start. There are several factors to consider, including your skills, personal interests, and goals to achieve with your business. It also helps if the business you want to start can be popular in West Palm Beach.
Once you have picked a business idea that you feel can bring you success, half the battle is over. You'll now need to lay down a business plan to take things forward.
Lay Down a Plan for Your Business
Best businesses are born out of careful planning and strategizing. Without a solid game plan, you'll be shooting arrows in the dark and run the risk of missing your target. Therefore, get some plan laid out before you to illuminate the path ahead.
The first thing to do is decide upon a business name that reflects the core principle behind your business, is unique, and grabs attention. Once you have decided upon a name, make sure to register a domain name.
Your business domain will be your first exposure to potential customers and investors and therefore has to be immaculate.
Build an Optimized Website That Reflects Your Brand Idea
Name the top five most successful businesses in the world, and you'll find they have at least one thing in common – an interactive and well-designed website. The sooner you get the domain name registered and have a website ready, the better it will be for your upcoming business.
Get services from a reliable SEO Agency in West Palm Beach to work on your West Palm beach SEO, hire a professional website designer, and invest in a reliable web hosting service. Leave no stone unturned to get a professional-looking and aesthetically pleasing website, which showcases the potential of your business and the vision behind it. Collaborating with an experienced SEO company can further optimize your site, ensuring that it ranks well in search engine results and reaches a wider audience.
Having a good website will be your window to the world and help you impress investors to raise funding for your business, which brings us to our next step.
Create a Detailed Financial Plan and Secure Funding
Every business startup needs funding to get off the ground and requires financing. However, before rushing out to raise the capital, take your time to ponder upon startup costs and decide how much money you need to start your West Palm Beach business.
Once you have decided the amount of starting capital, it'll clarify what kind of funding option you should pick. If the starting capital is something within your capacity, you can bootstrap your idea and thus control your business altogether.
Other funding options include small business grants, small business loans, crowdfunding, venture capital firms, and angel investors. One of the unique grants in West Palm Beach is the Special Project Grant Program, which offers up to $25,000 to unique business ideas.
Get Financial and Insurance Accounts Setup
A crucial aspect of starting a business is to keep personal, and business expenses separate to protect personal assets and build your business's credit history. To this extent, open a separate business bank account, apply for a business credit card, and set up business accounting. This step will make it easier to file taxes and raise capital.
The next order of business is to get business insurance to help mitigate risks and focus on growing your business. Any business should get at least three insurances in place, including general liability insurance, professional liability insurance, and workers' compensation insurance.
Pick the Right Business Structure
It's a must for all businesses to register the company as a legal business entity to gain credibility and avoid potential liability in case of any legal tussles. There are five types of business structures to choose from. These are
Sole Proprietorship: an informal business structure where the owners own 100 percent stake in the business and get all of the profits
Partnership: an informal business structure with multiple owners who share profits and losses
Limited Liability Company (LLC): a hybrid entity combining a corporation structure with partnership or sole Proprietorship
Corporation: a formal entity owned by shareholders and investors
Nonprofits: a business structure funded by donations and are exempt from taxes
Register Your Business in West Palm Beach
Once you've decided upon your business structure, the next step is registering your business in West Palm Beach. This process involves hiring a registered entity to accept tax and legal documents on behalf of your business, obtaining an Employer Identification Number (EIN) from the IRS for tax purposes, and filing formation documents.
Apart from these steps, there are additional steps involved for different types of business structures. For example, LLC business structures have to create an LLC Operating Agreement. Corporations have to hold an organizational meeting, and nonprofits have to select board members, adopt bylaws, and apply for nonprofit status.
Obtain Necessary Licences and Permits
To run a business in West Palm Beach, the business owner has to obtain a business tax receipt or certificate of use from the Construction Services Department located at 401 Clematis Street in West Palm Beach. Alternatively, they can directly download the business license application from the City of West Palm Beach website.
The business tax receipt is the first license you need to obtain. After that, depending on the type of business, you'll need to get additional permits like a health permit for a restaurant and a license for alcoholic beverages if you plan to serve drinks. The Construction Services Department will provide you with any information regarding the additional license or permit required.
To summarise, having a great business idea is not enough to kick off a startup. It requires much planning before the business opens its doors to the public. We hope that after reading this article, you have clarity about where to start.