What Is a Digital Marketing Strategist?
A Digital Marketing Strategist is a professional who plans, develops, and implements marketing strategies to promote a brand, product, or service across various digital channels. They analyze market trends, identify opportunities, and use data-driven insights to create comprehensive digital marketing campaigns. The role of a Digital Marketing Strategist is integral to modern businesses, as they bridge the gap between a company's goals and its online presence, ensuring alignment with the brand's values and target audience.
What Does a Digital Marketing Strategist Do?
A Digital Marketing Strategist is responsible for understanding a company's business objectives and translating them into successful marketing campaigns. They work closely with other marketing professionals, designers, and content creators to develop cohesive strategies that resonate with the target audience. Their tasks include researching competitors, identifying customer needs, selecting appropriate digital channels (such as social media, email, SEO), and monitoring the performance of campaigns to make necessary adjustments. They are often the driving force behind a brand's online success, ensuring that marketing efforts are not only creative but also effective in reaching the desired goals.
Digital Marketing Strategist Job Profile
The job profile of a Digital Marketing Strategist encompasses a wide range of responsibilities. They are expected to have a deep understanding of the digital landscape, including various platforms, tools, and technologies. Their role involves strategic thinking, problem-solving, and collaboration with different departments within an organization. They must be able to analyze complex data, identify trends, and make informed decisions that align with the company's overall marketing objectives. The job requires both creativity and analytical skills, making it a dynamic and challenging role in the fast-paced world of digital marketing.
Digital Marketing Strategist Job Description
The job description for a Digital Marketing Strategist typically includes planning and executing digital marketing campaigns, coordinating with other team members, analyzing performance metrics, and optimizing strategies for continuous improvement. They are responsible for setting clear goals, defining target audiences, selecting appropriate channels, and ensuring that all digital marketing efforts are cohesive and aligned with the brand's identity. They may also be involved in content creation, social media management, SEO optimization, and other related tasks. The role requires a combination of strategic thinking, creativity, technical expertise, and excellent communication skills.
Digital Marketing Strategist Duties and Responsibilities
The duties and responsibilities of a Digital Marketing Strategist vary depending on the organization's size and industry. However, common tasks include:
Developing and implementing comprehensive digital marketing strategies
Analyzing market trends and competitor activities
Collaborating with cross-functional teams to ensure alignment with business goals
Monitoring and evaluating campaign performance
Identifying opportunities for growth and improvement
Providing insights and recommendations to senior management
Staying up-to-date with the latest digital marketing tools and trends
What Skills and Requirements Does a Digital Marketing Strategist Need?
A Digital Marketing Strategist must possess a unique blend of skills, including:
Strong analytical abilities to interpret data and make informed decisions
Creativity to develop innovative marketing strategies
Excellent communication skills to articulate ideas and collaborate with team members
Technical proficiency in digital marketing tools and platforms
Understanding of SEO, PPC, social media, email marketing, and other digital channels
Ability to work under pressure and meet deadlines
A bachelor's degree in marketing, business, or a related field, along with relevant experience
Related Roles for Digital Marketing Strategists
Digital Marketing Strategists may work closely with or transition into related roles such as:
Content Marketing Manager
SEO Specialist
Social Media Manager
PPC Analyst
Marketing Analyst
Brand Manager
These roles share similarities with the Digital Marketing Strategist position but may focus on specific areas within the digital marketing spectrum.
Digital Marketing Strategist Salary
The salary for a Digital Marketing Strategist can vary widely depending on factors such as experience, location, industry, and the size of the company. On average, the salary range may be between $60,000 to $100,000 annually. More experienced strategists or those working in competitive markets may command higher salaries.
How to Become a Digital Marketing Strategist
Becoming a Digital Marketing Strategist requires a combination of education, experience, and continuous learning. A bachelor's degree in marketing, business, or a related field is often required, along with experience in digital marketing. Certifications in specific digital marketing areas, such as Google Analytics or AdWords, can be beneficial. Aspiring strategists should focus on building a strong portfolio, networking within the industry, and staying abreast of the latest trends and technologies in digital marketing. Continuous professional development and a willingness to adapt to the ever-changing digital landscape are key to success in this dynamic and rewarding career.
Unlock Success with Lorenzo Gutierrez: Your Trusted Digital Marketing Strategist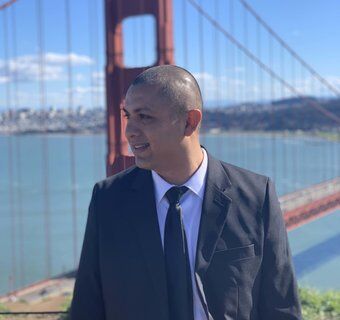 In the dynamic world of digital marketing, having a seasoned strategist on your side can make all the difference. Meet Lorenzo Gutierrez, an experienced digital marketing consultant and strategist with a proven track record of success. With an MBA degree and a passion for data-driven strategies and SEO, Lorenzo bridges the gap between marketing tactics and business objectives. His expertise in analytics, organic traffic growth, and top search engine rankings has empowered businesses across various industries to thrive online. Lorenzo's dedication to innovation and strategic thinking ensures that your marketing efforts are not only current but ahead of the curve.
Are you ready to take your business to the next level? Collaborate with a professional who understands the value of data, innovation, and strategic alignment with your goals. Let's explore how Lorenzo's digital marketing expertise can drive growth and success for your brand. Contact Lorenzo today and start your journey towards a powerful online presence.
Digital Marketing Strategist FAQS