Hospitality Marketing Agency
Your Hotel's Partner in Digital Success
Every hotel deserves top-tier digital marketing. Let our hospitality digital marketing agency show you the way. Connect now!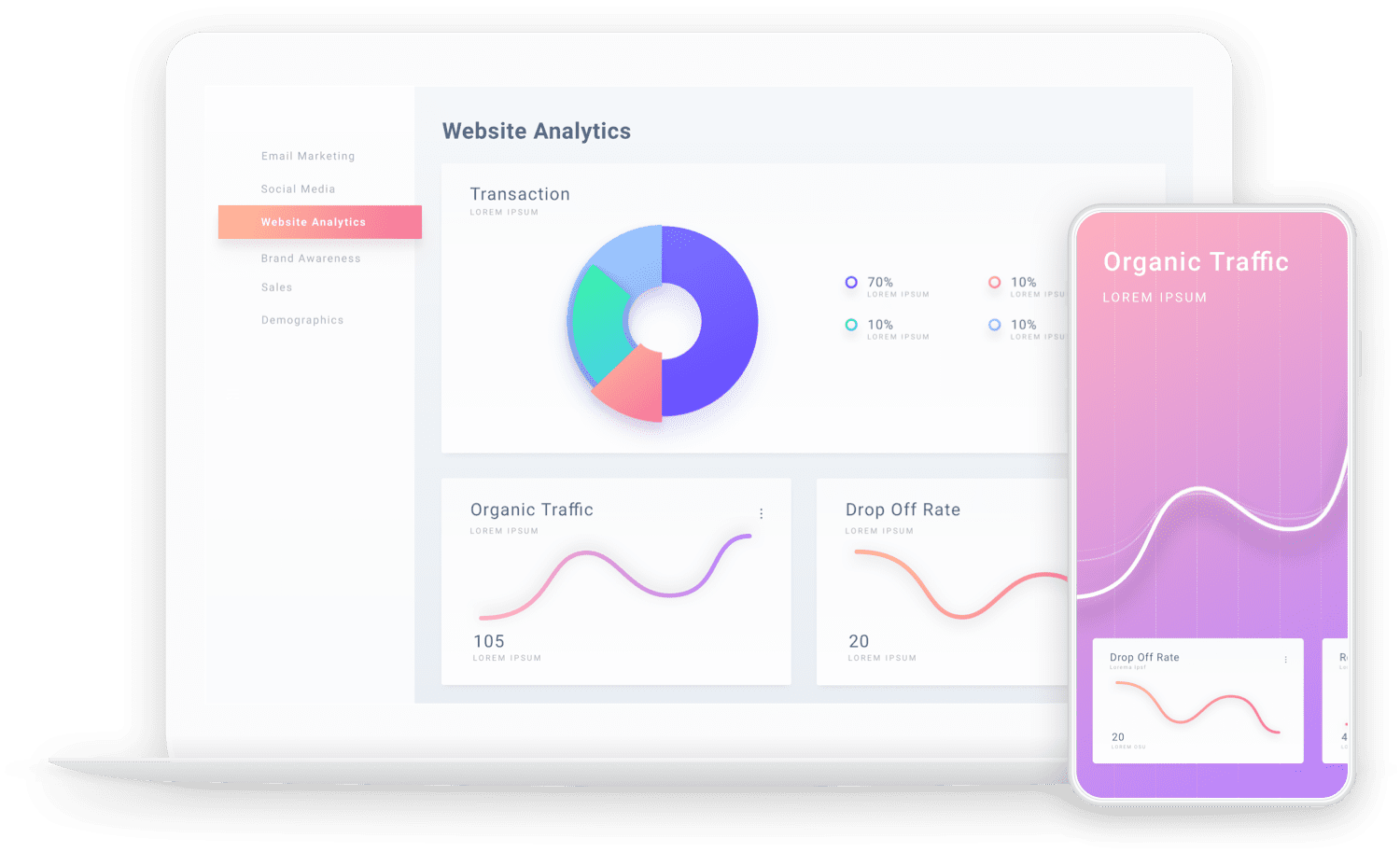 Secure Your Free Digital Marketing Consultation Today
Unlock the potential of your brand! 🚀 Secure your FREE digital marketing consultation now and elevate your business. Don't miss out!
Digital Marketing Services
Learn More
Search Engine Optimization, commonly known as SEO, is the backbone of digital visibility. In today's digital age, being found organically through search engines is paramount. Our comprehensive SEO strategies ensure that your brand stands out in the crowded digital landscape. From keyword research, on-page optimization, to high-quality backlink acquisition, we cover every facet of SEO. Our approach is holistic, combining technical expertise with content strategies to drive relevant traffic to your website. With continuous monitoring and timely adjustments, we ensure that your website not only reaches the top but stays there. Partner with us and watch your organic rankings, traffic, and conversions soar.
Learn More
In the fast-paced world of digital marketing, PPC advertising offers immediate results. Our PPC strategies are designed to maximize your ROI, driving targeted traffic to your website. With meticulous keyword research, ad copywriting, and continuous campaign optimization, we ensure that every penny spent translates into tangible results. Our experts navigate the complexities of ad platforms, targeting the right audience at the right time. With real-time analytics, we adjust bids, refine targeting, and optimize ad creatives to ensure maximum efficiency. Dive into the world of instant visibility, increased conversions, and unparalleled growth with our PPC advertising services.
Learn More
Your website is the digital storefront of your business, and first impressions matter. Our website design services focus on creating visually stunning, user-friendly, and responsive websites that captivate visitors. We blend aesthetics with functionality, ensuring that every design element serves a purpose. With a keen eye for detail, we craft websites that are not only visually appealing but also optimized for conversions. Our designs are mobile-responsive, ensuring a seamless experience across all devices. From layout to color schemes, every choice is made to align with your brand identity and business goals. Let us transform your online presence with a website that stands out and delivers results.
Learn More
Content is king, and in the realm of digital marketing, it's the voice of your brand. Our content marketing strategies are tailored to resonate with your target audience, driving engagement and fostering brand loyalty. We delve deep into understanding your audience's needs, crafting content that informs, entertains, and inspires. From blog posts, infographics, to video content, we ensure every piece aligns with your brand voice and business objectives. Our content not only attracts but also converts, turning visitors into loyal customers. Let us tell your brand's story in a way that captivates and converts.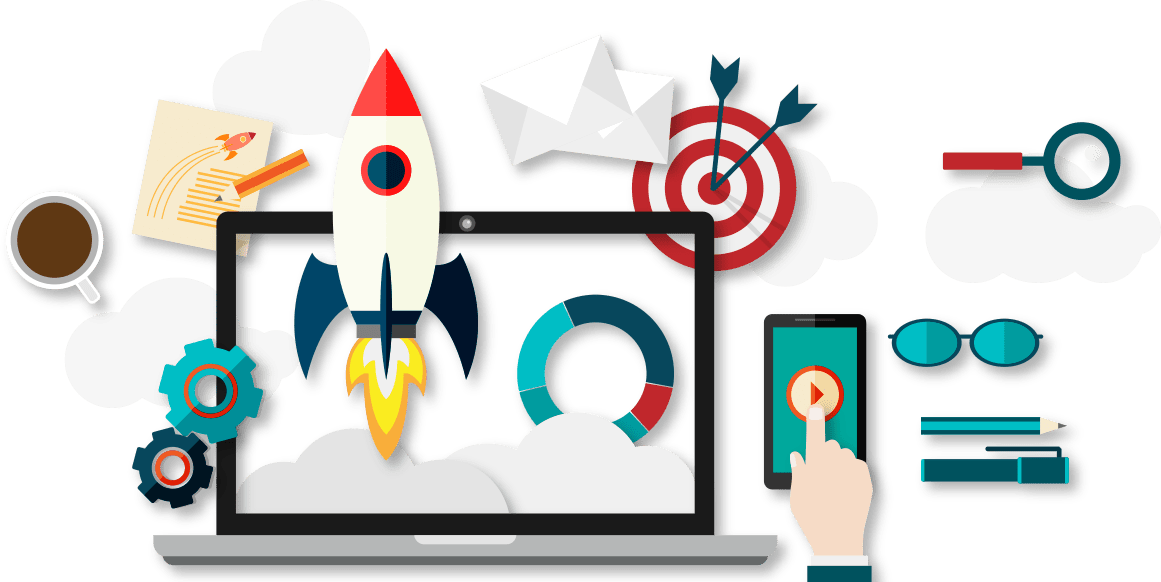 Looking to Grow Your Hotel?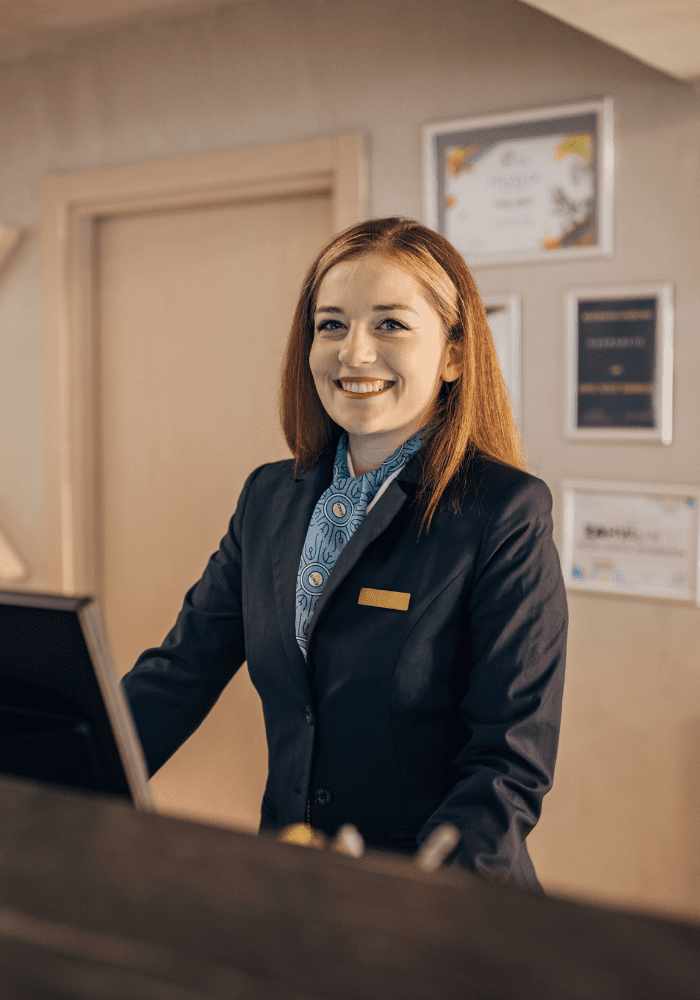 Transforming Hotel & Resort Bookings: Engage More, Book More with Our Digital Marketing Strategies
I'm Lorenzo Gutierrez, a digital marketing strategist and the founder of the hospitality agency. With an MBA degree and a passion for data-driven strategies, I've dedicated my career to bridging the gap between marketing tactics and business objectives.
My expertise in the field has allowed me to craft strategies that resonate with the unique needs of hotels and resorts. By leveraging analytics, I've been able to drive growth and optimize ROI for various brands within the hospitality industry.
My team and I are genuinely passionate about empowering businesses in the hospitality sector to thrive in the digital realm. We understand the challenges and opportunities that come with marketing for hotels and resorts.
At Lorenzo Gutierrez Digital Marketing, our mission is to grow your online presence ensuring that travelers find and connect with you throughout their booking journey.
A Hospitality Digital Marketing Agency That Delivers.
Listen to Our Testimonials!
Read our testimonials and see for yourself. Clients praise our expertise and highlight how easy we are to collaborate with. Their success stories showcase the tangible results we consistently provide.
I worked with Lorenzo for nearly a year. From the initial recruiting process, Lorenzo was an exceptional manager. His communication skills were unparalleled, and he always stood up for his employees. He coordinated several cross-functional teams to create the best marketing strategy possible, connecting people with technical knowledge and marketing skills to ensure nothing was lost in translation. We worked in a complex biotechnology field, and Lorenzo's digital marketing skills helped drive paid and organic reach to the website, blog, and events. Lorenzo was kind and considerate, particularly to a newcomer, and quick to deliver usable feedback respectfully. He helped improve the work of everyone around him. It would be my absolute pleasure to work with Lorenzo again.
I've had the pleasure to collaborate with Lorenzo in various high-profile projects. Lorenzo's knowledge of SEO, SEM, and Google Adwords is the best in Monterey County. His commitment and relentless effort in finding the right formula that works best for his clients is what sets him apart from the rest.
He's a great guy who not only treats business – professionally, but he also builds great relationships with his colleagues and clients.
I look forward to working with him again!
Lorenzo is amazing. He one of the most relax & professional person I ever had the chance to work with. Everyday he work hard to increase Biochain online visibility which generated loads of lead for our sales team. On top of doing a great job for the company, he's always willing to teach others on SEO & marketing strategies . Overall, if you ever have the opportunity to work with Lorenzo expect a great working relationship and results.
Hotel Digital Marketing Services
Lorenzo Gutierrez Digital Marketing stands as your go-to partner for hospitality digital marketing. Ready to boost your hotel? Our experience equips us with the know-how to elevate your brand. Discover what we can do for you:
Search Engine Optimization (SEO)
In the competitive hotel industry, having a strong online presence is essential. That's where our search engine optimization comes into play. We work diligently to position your hotel at the top of search results, making sure potential guests easily find you when searching for accommodations. By strategically optimizing your website's content and structure, we ensure it's not only visible but also attractive to travelers looking for the perfect stay.
Web Design & Development
First impressions matter, especially in the digital world. Our team is dedicated to designing and developing websites that echo the ambiance and quality of your hotel. With a focus on user experience, we ensure every visitor can navigate with ease, find information quickly, and feel compelled to make a booking. The result is an online presence that mirrors the excellence of your establishment.
Social Media Advertising
In the era of digital connections, social media is a powerful tool for hotels. We specialize in crafting advertising campaigns that resonate with your target audience, fostering engagement and driving bookings. By showcasing your hotel's features and special offers, we ensure your establishment is the top choice for travelers on platforms like Facebook, Instagram, and Twitter.
Pay-Per-Click (PPC) Advertising
With our expertly crafted pay-per-click campaigns, your hotel will be placed right in front of those looking for a place to stay. We focus on creating ads that not only attract attention but also drive direct bookings. Through targeted strategies, we help hotels connect with potential guests at the right time, turning searches into reservations.
Online Reputation Management
Your hotel's reputation can be its greatest asset. We help manage and enhance this vital aspect through proactive online reputation management. By monitoring reviews and feedback, we address any concerns promptly and emphasize positive experiences. Our goal is to ensure potential guests see the genuine quality and care your hotel provides.
Content Writing & Marketing
Sharing the unique charm of your hotel is crucial. Our content writing and marketing services are designed to craft stories that captivate potential guests. Through well-researched articles, blogs, and promotional content, we highlight what makes your hotel special. We believe in creating narratives that convey the essence of your establishment, offering comfort, luxury, and unforgettable experiences.
Want More Guests? Our Hospitality Digital Marketing Company Can Help.
Click for a free proposal
Digital Marketing Case Studies
Read our case studies to learn how we assisted various businesses in achieving their marketing goals and expanding their revenue through results-oriented digital marketing.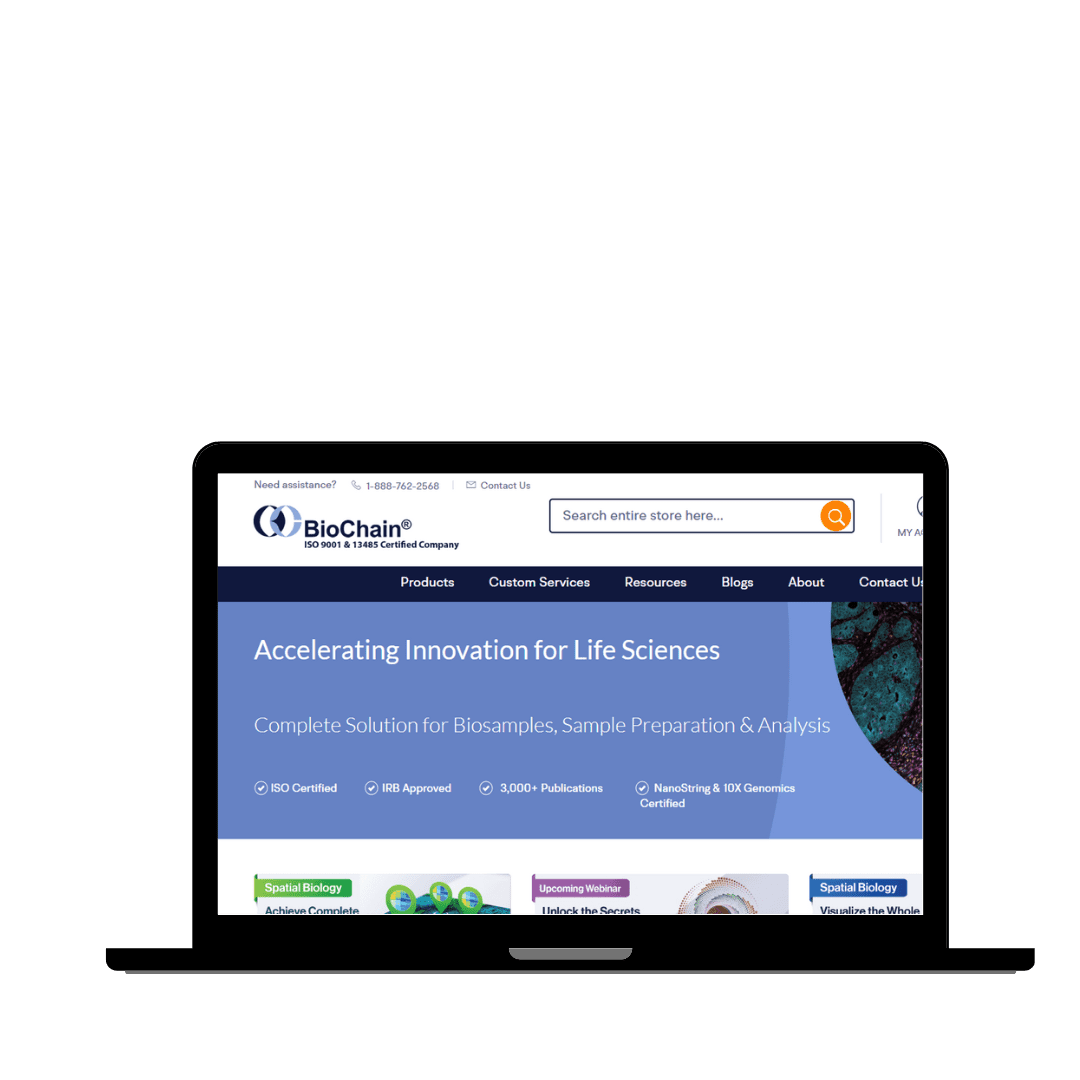 Life Sciences Company
Read our case study to discover how we helped a life sciences company grow their revenue through tailored SEO, content marketing and PPC advertising strategies.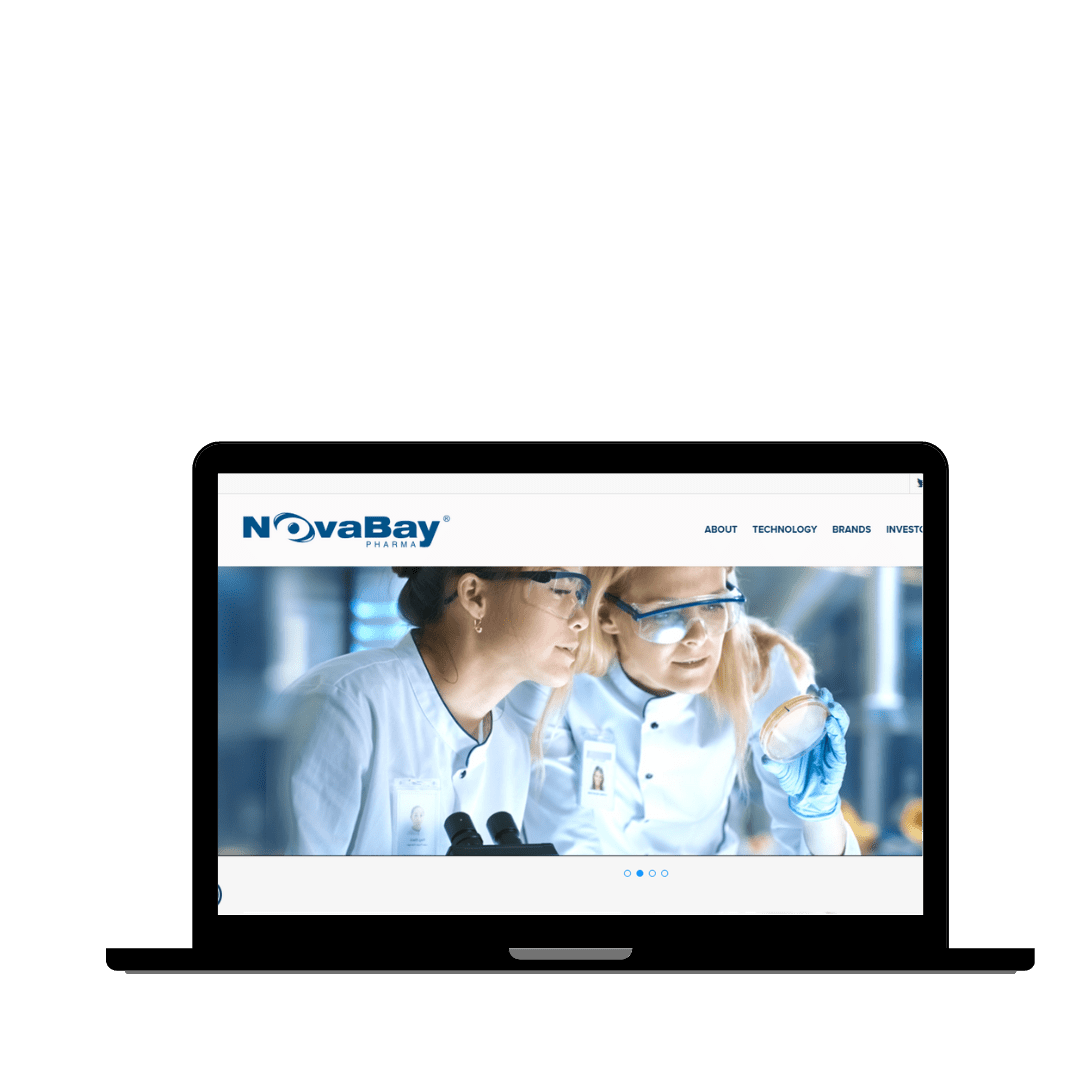 Pharmaceutical Company
Read our case study to discover how we helped a Pharmaceutical company with branding and growing their revenue with tailored PPC, content marketing and SEO strategies.
Why Hotels
Choose Us For Their Digital Marketing Solutions
Choosing the right marketing partner for your hotel or resort is crucial. The team you pick shapes how your brand is perceived. Handing over tasks like web design and social media needs trust. You need a team that gets the hospitality sector.
Don't spend money and time on what doesn't work. With our team, you get quality and knowledge. We know the ups and downs of hotel marketing. Our focus? Real results and genuine connections. We're proud of our reputation in California, built on success and honest work. Trust us to put your brand in the spotlight.
Digital Marketing for Hospitality
In the dynamic world of hotels and hospitality, I bring specialized digital marketing skills to the forefront. Whether it's boosting bookings or enhancing online visibility, my methods cater directly to the hospitality sector. By understanding the unique demands of the hotel industry, I design marketing campaigns that resonate deeply with your target audience. With a focus on user engagement and brand loyalty, I ensure that your establishment is not just seen but also remembered.
Specialists in Hotel and Resort Marketing
With a rich background in promoting hotels and resorts, I've carved a unique niche for myself. The hospitality industry is one of a kind, requiring tailored marketing solutions. I prioritize understanding each property's distinct appeal, ensuring that its digital presence mirrors its real-world charm. From luxury resorts to boutique hotels, my experience covers the full spectrum, ensuring your property shines online.
Award Winning Digital Marketing Agency
Recognition isn't my primary goal, but it serves as great validation. My digital marketing agency has won several accolades it signifies a consistent commitment to delivering excellence for every client. My digital agency was just named the 2023 San Francisco Award Winner. These awards are a testament to my dedication to quality and the consistent results I've provided over the years.
Honesty and Clarity Always
In a world filled with marketing jargon, I offer transparency and honesty. Every decision, every campaign move concerning your hotel marketing endeavors will be shared openly. I believe in building relationships based on trust. Hence, every step, every strategy is communicated clearly, ensuring we're on the same page.
Results-Driven Strategy
Talk is cheap, but results speak volumes. My strategies for the hotel and hospitality sector focus on tangible outcomes. From driving bookings to enhancing your online reputation, I ensure a solid return on investment. Through detailed analytics and regular feedback, I continuously refine our approach, guaranteeing your hotel's continued growth.
Great Reputation
In the hotel and hospitality marketing world, reputation is everything. Over the years, through consistent performance and overwhelmingly positive client feedback, I've built a name synonymous with reliability and expertise. The trust placed in me by countless hotels and resorts drives me to keep raising the bar, ensuring your establishment gets the recognition it deserves.
Hospitality & Hotel Digital Marketing FAQs
What is hospitality marketing?
Hospitality marketing isn't just a buzzword; it's the heartbeat of the industry that invites guests to explore new experiences and comforts. Think of it as your friendly neighbor telling you about their delightful weekend getaway, compelling you to try it out for yourself.
Understanding Hospitality Marketing:
Hospitality marketing is the art of showcasing the services offered by businesses in the travel, hotel, and food sectors. It's more than just advertisements; it's about painting a vivid picture of the experience awaiting guests. Whether it's a weekend retreat, a romantic dinner, or a trek across uncharted landscapes, hospitality marketing is about evoking emotions and drawing guests into the experience.
The Role of Online Platforms:
We live in a connected world, and most of our decisions, including where to dine or stay, often start online. How businesses present themselves on the internet can make all the difference. From easily navigable websites to engaging social media posts, online presence plays a pivotal role in influencing potential customers.
Creating Memorable Experiences:
The essence of the hospitality sector is the experiences it offers. When marketing, it's essential to highlight the unique aspects of your establishment. Is it the serene view from the rooms, the world-class chef you have onboard, or perhaps the rejuvenating spa services? These details should be at the forefront, drawing guests into the experience they can expect.
Significance of Reviews and Feedback:
Before deciding on a hotel, restaurant, or travel package, many turn to reviews to get a real sense of what's in store. Positive reviews can skyrocket bookings, while feedback, even if it's not all positive, provides a roadmap for improvement. Engaging with these reviews, appreciating the positive, and addressing the negatives can go a long way in building trust.
Engaging with the Audience:
Engagement isn't just responding to comments or messages. It's about initiating conversations, understanding customer needs, and making them feel valued. It's the little touches, like remembering a guest's favorite dish or sending a birthday card, that can turn a one-time guest into a loyal patron.
Promotional Activities:
Everyone loves an exciting deal or an exclusive package. Seasonal offers, special discounts, or packages can draw attention and ensure a consistent flow of customers even during off-peak periods.
Staying Abreast of Market Dynamics:
The hospitality industry is ever-evolving, with new trends emerging regularly. Whether it's health-conscious travel or experiential dining, being aware of these trends and incorporating them can set a business apart.
Building Strong Networks:
Networking isn't just for corporate folks. In hospitality, connections with local businesses, be it a vineyard or a cultural center, can elevate the guest experience. Collaborations can introduce guests to unique local experiences, making their stay memorable.
Visual Storytelling:
Imagine seeing a video of a serene beachfront resort at sunset or photos of a gourmet dish prepared by a chef. Visuals, be it photos or videos, have the power to transport potential guests, compelling them to experience it in person.
Leveraging Local Insights:
Every place has a story, a unique culture, or a landmark. Highlighting these local aspects can make your hospitality business more appealing. Whether it's proximity to a historical site or offering local cuisine, emphasizing these details can set you apart.
Investing in Staff Development:
Often, it's the staff that leaves a lasting impression on guests. Whether it's the concierge who goes the extra mile or the waiter who recommends the perfect wine, investing in training ensures every guest has a delightful experience.
The goal of hospitality marketing is not just to increase bookings but to create a holistic and engaging experience that starts from the moment a potential guest encounters the brand. It's about building relationships, enhancing brand reputation, and ensuring that guests have a positive experience that they will share with others. A hospitality digital marketing agency will often use cutting-edge technologies and data-driven insights to tailor marketing efforts to specific target audiences, ensuring that the right message reaches the right people at the right time.
What is digital marketing in hospitality industry?
The hospitality industry has witnessed a significant shift, with the internet playing a pivotal role in shaping guest experiences, bookings, and overall engagements. Digital marketing has emerged as the bridge connecting businesses in the hospitality sector to potential guests, transforming how they interact, book, and even share their experiences.
Basics of Digital Marketing for Hospitality:
Digital marketing, at its core, is the art and science of promoting services online, and for the hospitality industry, it's no different. Hotels, resorts, and even travel agencies harness the power of the internet to present their services, attract guests, and build long-lasting relationships. In this age, where a majority of travel plans begin online, having a strong digital presence isn't just optional—it's essential.
Why It Matters Today More Than Ever:
The hospitality sector thrives on visibility and guest experiences. In an era where screen time dominates, it's vital for businesses to be where the guests are—online. An effective digital strategy ensures that when someone plans a trip or looks for a place to dine, your business is right there in their consideration set. The immediacy and reach of the internet mean that the first impression often happens online. Ensuring this first interaction is positive is the key to securing bookings and business.
Different Tools and Platforms Used:
The digital toolbox for the hospitality sector is diverse. From visually appealing websites that narrate a brand's story to engaging social media profiles showcasing guest experiences, there's a platform for every objective. Email marketing remains a potent tool, providing businesses with a direct line to their guests. Meanwhile, platforms like Instagram have emerged as the go-to place for sharing vibrant, engaging content that captures the essence of what a hospitality business offers.
Importance of Online Reviews and Feedback:
The voice of the customer has never been louder or clearer than in the age of online reviews. Sites like TripAdvisor or Yelp offer guests a platform to share their experiences, both good and bad. For hospitality businesses, these reviews are more than just feedback—they influence potential guests. Managing and responding to these reviews showcases a brand's commitment to guest satisfaction, which in turn enhances its credibility online.
Mobile Marketing – Reaching Customers on the Go:
Smartphones are travelers' constant companions. Recognizing this, the hospitality industry is increasingly focusing on mobile marketing. From apps that offer seamless booking experiences to mobile-optimized websites that ensure browsing is a breeze, the emphasis is on ensuring guests can access services anytime, anywhere. Given that last-minute bookings and changes are common in travel, being accessible on mobile is a strategic advantage.
How Digital Ads Can Boost Business:
Digital advertising is about reaching potential guests at the right place and the right time. Using platforms like Google Ads or Facebook Advertising, hospitality businesses can target specific demographics, ensuring their ads are seen by those most likely to convert. This precision, coupled with engaging ad content, can significantly boost visibility and bookings.
Using Social Media for Real-Time Engagement:
Hospitality is about experiences, and what better way to share these than on social media? Platforms such as Facebook and Instagram provide businesses with a space to showcase their offerings in real-time, engage with guests, and even address concerns. It's a dynamic, interactive space where brands can be a part of their guests' conversations.
Loyalty Programs in the Digital Age:
Loyalty isn't just about repeat business but about building relationships. Modern digital platforms enable businesses to offer guests more than just points. With personalized offers, exclusive online events, and more, digital loyalty programs are redefining how businesses show appreciation to their regulars.
Analyzing and Understanding Online Behavior:
Knowledge is power, and in the world of digital marketing, knowledge comes from analytics. Tools like Google Analytics offer insights into guest behavior online, helping businesses understand what works and what doesn't. This data-driven approach allows for more refined, effective digital strategies.
The Role of Content in Attracting Guests:
At the heart of digital marketing is content. Whether it's a blog about the latest events in town, a video showcasing the serene views from a hotel room, or user-generated content from guests, it's all about creating narratives. Content that informs, engages, and inspires not only attracts guests but ensures they keep coming back.
The Future – Staying Updated in a Fast-Paced Online World:
The world of digital marketing is ever-evolving, with new tools, platforms, and strategies emerging regularly. For businesses in the hospitality sector, staying updated is not just about competitiveness but relevance. As guest expectations evolve, so must the digital strategies to meet and exceed them.
What is hospitality marketing agency?
A hospitality marketing agency is more than just a business promoting hotels and restaurants. It's the bridge that connects eager travelers with the perfect place to rest, or food enthusiasts with their next unforgettable meal. Let's dive deeper into what makes these agencies special and how they help businesses in the hospitality sector.
Understanding a Hospitality Marketing Agency:
These agencies are a unique blend of storytellers, brand builders, and market researchers. They operate with a single goal: to present businesses in the hospitality sector in the best possible light. By doing so, they ensure that whether it's a hotel, a restaurant, or a spa, the target audience hears its story and feels compelled to experience it firsthand.
Why Specialized Marketing is a Game Changer:
Every industry has its quirks, but hospitality is all about creating memorable experiences. It's not merely about a comfortable bed or a tasty dish; it's the feeling guests take away with them. A hospitality marketing agency captures this essence. They weave a narrative that not only introduces a place but makes people yearn to be a part of the story.
Balancing Online and Offline Engagements:
In today's age, a tweet can be as powerful as a billboard. These agencies are adept at crafting messages suitable for every platform. Whether it's a compelling Instagram post or an eye-catching poster in the city center, they make sure a business's presence is felt everywhere.
Launching with a Bang:
Starting something new? These agencies specialize in creating buzz. From planning launch events to initiating media partnerships, they ensure that when a new restaurant opens its doors or a hotel welcomes its first guest, the city knows about it.
Connecting with Today's Traveler:
The modern traveler is informed, discerning, and always on the lookout for the next big thing. By understanding market trends and consumer behavior, hospitality marketing agencies create campaigns that speak directly to what the modern traveler desires.
Making Data Work:
While creativity is their strong suit, these agencies don't shy away from numbers. They leverage data to understand market preferences, allowing businesses to make decisions that align with consumer wants and needs.
Strengthening Community Ties:
Being a part of the community offers businesses a chance to create deeper connections. Through partnerships with local businesses and initiatives, agencies ensure that a hotel or restaurant is not just another establishment, but a landmark in the community.
Training for Excellence:
A positive customer experience is the best marketing tool. Recognizing this, hospitality marketing agencies provide training solutions to ensure every guest leaves with a smile, eager to return.
Staying Ahead of the Curve:
The world changes, and with it, customer preferences. These agencies keep track of global trends, ensuring businesses in the hospitality sector always offer fresh and exciting experiences.
Crafting Unique Brand Identities:
In a world filled with choices, standing out is crucial. Hospitality marketing agencies excel in chiseling out a unique identity for every business, ensuring it's not just another name, but a brand people recognize and trust.
Ensuring Value for Money:
Ultimately, every business seeks growth. Through targeted campaigns and strategic planning, these agencies ensure that every dollar spent on marketing translates to growth in bookings, footfalls, and overall brand value.
What are the different types of digital marketing for hospitality industry?
Let's break down the various types of digital marketing that hospitality businesses can use to connect with their audience.
Basics of Digital Marketing for Hospitality:
The hospitality industry has always been about offering memorable experiences. With the internet's rise, these experiences begin long before a guest steps through the door. Digital marketing bridges the gap, helping businesses showcase what they offer to a wider audience.
Website Marketing:
Think of a website as a virtual front desk. Just as guests form first impressions when they walk into a lobby, online visitors will judge a hospitality business by its website. A clear, attractive, and easy-to-navigate website can entice visitors to book a stay or dine at a restaurant. It's where they can see pictures, find out more about services, and even check out reviews.
Search Engine Optimization (SEO):
Imagine someone looking for the best hotels in a city or the top restaurants. SEO helps a business show up in these search results. By using specific words and ensuring the website works smoothly, businesses can appear higher in online searches, attracting more visitors to their site.
Pay-Per-Click (PPC) Advertising:
Sometimes, it's worth paying a bit to get noticed. PPC does just that. When people search for related services, PPC ads can appear above regular search results. This gives businesses an extra push, driving more potential customers to their website.
Social Media Marketing:
Most people spend a lot of time on platforms like Facebook, Instagram, or Twitter. Hospitality businesses can tap into this by creating engaging posts, sharing photos, or even interacting with followers. It's a more relaxed way to connect, allowing businesses to build relationships and show off their personality.
Email Marketing:
Sending emails might sound old-fashioned, but it's a powerful tool. Regular updates, special offers, or just sharing news can keep past guests coming back. It's a direct way to reach out and remind them of the wonderful experiences awaiting them.
Online Reputation Management:
In the age of online reviews, what people say matters a lot. Whether it's a glowing five-star review or constructive feedback, how a business responds can make all the difference. It's about showing that they care, value feedback, and are always striving to offer the best.
Content Marketing:
Providing valuable content helps establish a business as a trusted source. Whether it's blog posts about the local area, articles on the services offered, or even videos showcasing the premises, it's all about giving potential guests a deeper look and valuable information.
Affiliate Marketing:
Working with partners can amplify a business's reach. By getting a recommendation from a trusted source or website, hospitality businesses can draw in new guests who might not have discovered them otherwise.
Influencer Marketing:
Some individuals have the power to influence their vast number of followers. By collaborating with them, businesses in the hospitality sector can showcase their offerings to a broader audience in an authentic way.
Mobile Marketing:
Everyone's on their phones these days. Reaching them there, be it through a mobile-friendly website, promotions, or even a dedicated app, can significantly enhance guest engagement and drive bookings.
Staying Ahead with Digital Marketing:
The online world is always evolving. For businesses in the hospitality industry, keeping up with the latest in digital marketing ensures they remain visible, relevant, and most importantly, the top choice for potential guests.
Do hotels need digital marketing?
In today's world, if you own a business, especially a hotel, you might wonder about the importance of online visibility. How can digital marketing benefit your establishment, and is it truly crucial for your growth? Let's unpack this.
The Significance of Digital Visibility for Hotels:
In an age where most of our decisions are influenced by what we see online, having a strong online presence becomes vital for any business. Hotels are no exception. When a potential guest looks up accommodations in an area, the establishments they come across on the internet naturally become their top choices. If your hotel is not online, it's akin to it being invisible to a vast number of potential clients. This is why online visibility matters; it's the bridge between your hotel and the countless travelers seeking the perfect place to stay.
The Ability to Engage a Wider Demographic:
Traditional advertising methods have their limits. An ad in a local newspaper or a billboard might only be seen by people in a particular location. Online marketing, on the other hand, breaks down geographical barriers. A hotel in Paris can attract a guest from Tokyo, New York, or Buenos Aires through effective online marketing. This global reach is one of the distinct advantages of digital marketing.
Cultivating Trust with Potential Customers:
Trust is a foundational element in the hospitality industry. Before spending their money, guests want to know they're making the right choice. Through digital platforms, hotels can share images of their rooms, provide details of their services, and even publish testimonials from satisfied customers. When potential guests can see these, it provides a level of reassurance and nudges them closer to making a reservation.
Staying Ahead in the Competitive Landscape:
Chances are, rival hotels are already leveraging digital marketing to their advantage. They're not just gaining visibility but are also building their brand and engaging with a community of potential guests. Not being a part of this digital wave means missing out on this vast potential. To remain competitive in such a landscape, embracing digital marketing is less of an option and more of a necessity.
Direct Engagement with Guests:
Digital platforms offer hotels a unique advantage – the ability to communicate directly with guests. Be it through social media comments, direct messages, or emails, these direct lines of communication allow hotels to address queries, resolve concerns, and even offer personalized deals, making guests feel valued.
Harnessing Feedback for Improvement:
The internet offers an unfettered view of what guests think about a hotel. Through reviews, comments, and feedback, hotels can gauge what's working and where they need to step up. This feedback is an invaluable resource, guiding improvements and helping establishments better cater to their guests.
Modern Booking Preferences:
The convenience of online booking is undeniable. Many travelers prefer the ease of booking a room through a few clicks rather than phone calls or walk-ins. Digital marketing enables hotels to offer this convenience, aligning with the modern guest's preferences.
Optimal Utilization of Marketing Budgets:
One of the standout features of digital marketing is its cost-effectiveness. Instead of a broad approach, hotels can target their campaigns to specific demographics, ensuring their message reaches those most interested. This targeted approach often results in better returns on investment, making the most of marketing budgets.
In Summation:
In a landscape that's increasingly shifting online, hotels cannot afford to ignore the pull of digital marketing. It's not just about visibility; it's about engagement, trust-building, and ultimately, ensuring that the rooms are always occupied.
Grow Your Hotel or Resort With Our Hospitality Digital Marketing Agency
With our hospitality digital marketing agency, you're not just getting a service; you're gaining a partner committed to your success. Let's grow together.