Law Firm Digital Marketing Agency
With our specialized digital marketing services, we bridge the gap between lawyers and their potential clients, creating lasting impressions and genuine interactions.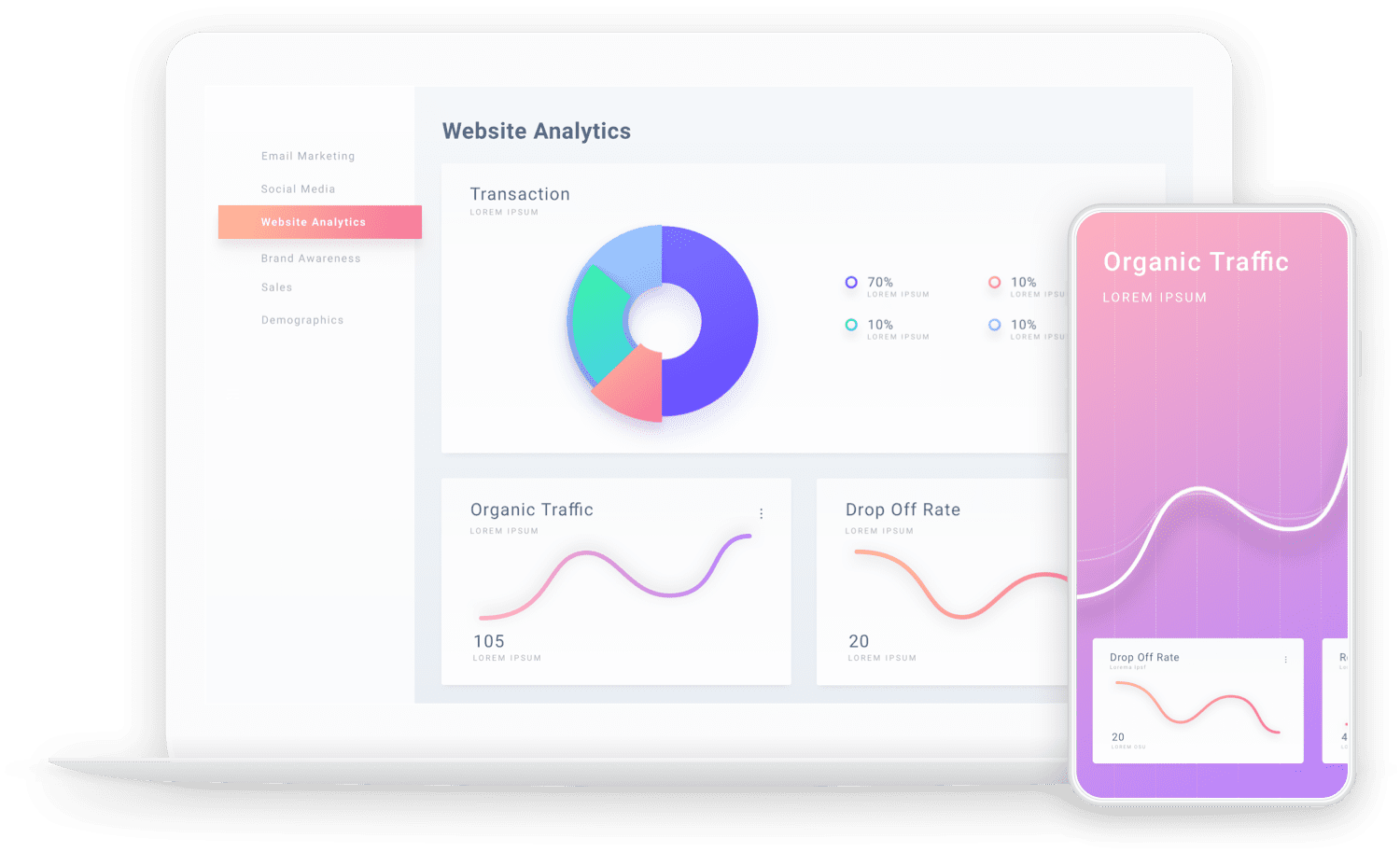 Secure Your Free Digital Marketing Consultation Today
Unlock the potential of your brand! 🚀 Secure your FREE digital marketing consultation now and elevate your business. Don't miss out!
Digital Marketing Services
For Law Firms
Learn More
Search Engine Optimization, commonly known as SEO, is the backbone of digital visibility. In today's digital age, being found organically through search engines is paramount. Our comprehensive SEO strategies ensure that your brand stands out in the crowded digital landscape. From keyword research, on-page optimization, to high-quality backlink acquisition, we cover every facet of SEO. Our approach is holistic, combining technical expertise with content strategies to drive relevant traffic to your website. With continuous monitoring and timely adjustments, we ensure that your website not only reaches the top but stays there. Partner with us and watch your organic rankings, traffic, and conversions soar.
Learn More
In the fast-paced world of digital marketing, PPC advertising offers immediate results. Our PPC strategies are designed to maximize your ROI, driving targeted traffic to your website. With meticulous keyword research, ad copywriting, and continuous campaign optimization, we ensure that every penny spent translates into tangible results. Our experts navigate the complexities of ad platforms, targeting the right audience at the right time. With real-time analytics, we adjust bids, refine targeting, and optimize ad creatives to ensure maximum efficiency. Dive into the world of instant visibility, increased conversions, and unparalleled growth with our PPC advertising services.
Learn More
Your website is the digital storefront of your business, and first impressions matter. Our website design services focus on creating visually stunning, user-friendly, and responsive websites that captivate visitors. We blend aesthetics with functionality, ensuring that every design element serves a purpose. With a keen eye for detail, we craft websites that are not only visually appealing but also optimized for conversions. Our designs are mobile-responsive, ensuring a seamless experience across all devices. From layout to color schemes, every choice is made to align with your brand identity and business goals. Let us transform your online presence with a website that stands out and delivers results.
Learn More
Content is king, and in the realm of digital marketing, it's the voice of your brand. Our content marketing strategies are tailored to resonate with your target audience, driving engagement and fostering brand loyalty. We delve deep into understanding your audience's needs, crafting content that informs, entertains, and inspires. From blog posts, infographics, to video content, we ensure every piece aligns with your brand voice and business objectives. Our content not only attracts but also converts, turning visitors into loyal customers. Let us tell your brand's story in a way that captivates and converts.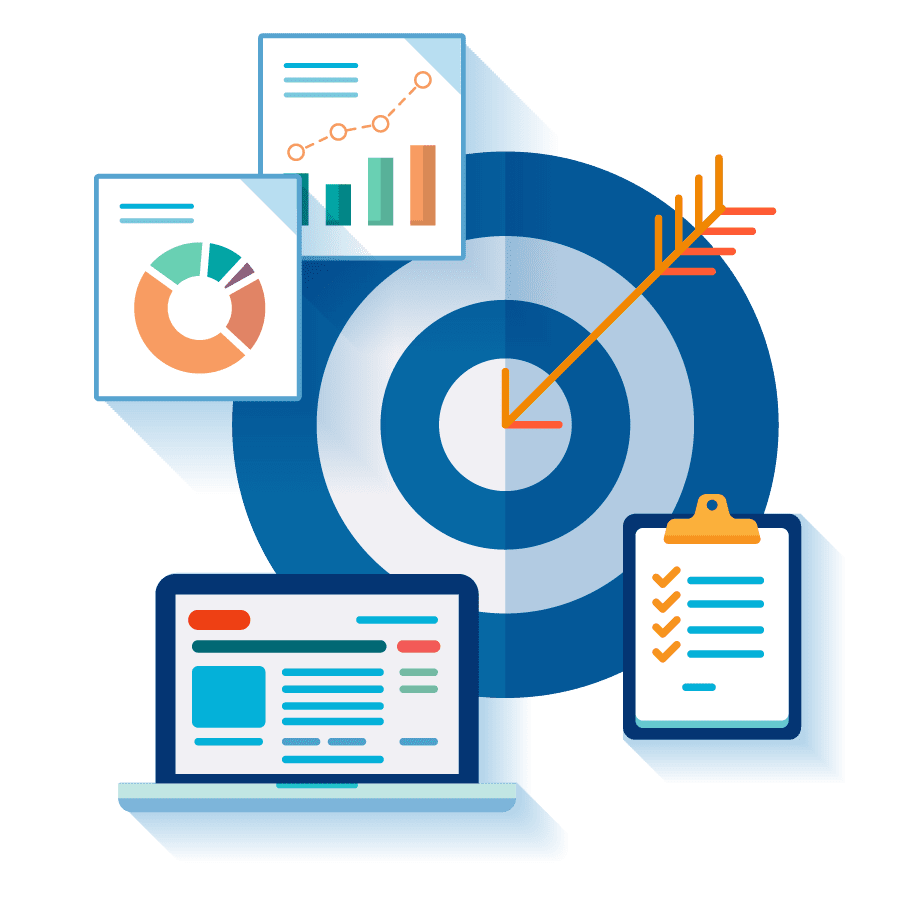 Looking to amp up your law firm? Let's dive into marketing together!
I'm not only good at what I do but also super approachable. I've got a knack for turning law firms into success stories. Ready to join the club?
Lorenzo Gutierrez: Your Go-To Law Firm Marketing Expert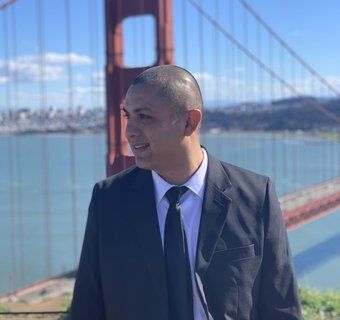 Hello. My name is Lorenzo Gutierrez of Lorenzo Gutierrez Digital Marketing. I've dedicated over 10 years to the field of digital marketing, assisting businesses in their online growth journey. My MBA from Western Governors University has shaped my approach, making sure I combine knowledge, dedication, and clarity to benefit my partners.
My journey in digital marketing spans a decade. From small shops to large companies, I've provided tools and strategies. I focus on what online platforms can offer: attracting new customers, increasing online views, and building a memorable online brand.
Having a Masters from Western Governors University means I offer both knowledge and hands-on skills. I'm familiar with important tools like SEO and SEM, and I know how to create content that works. I also know how to make online ads bring results and how to make sure online visits turn into sales.
To me, every client is more than just a business relationship; they're my partners. It's not just about work; it's about wanting the best for them and striving for their win in the online world.
The Difference a Dedicated Law Firm Marketing Agency Can Make
Navigating the online world can be tough for law firms. But, with the right partner by your side, it doesn't have to be.
Enter our Law Firm Digital Marketing Agency. We get it – the legal world has its own online challenges. But that's where we shine!
Our team is all about crafting the perfect digital plans just for law firms. Think of it like this: we offer services like SEO, ads, and top-notch content that really speak to people needing legal help. Big or small, your law firm can truly stand out and reach those looking for your services.
Dive into the digital age and watch your law firm grow with our specialized help!
Elevate Your Legal Practice
Comprehensive Services
Revolutionize your law firm's outreach with our comprehensive digital marketing services. From SEO to social media, we craft strategies that resonate with your legal audience, driving engagement, trust, and growth.
Results Oriented
We know you need consultation and cases for your law firm that make a real impact on your bottom line not just clicks and rankings. Execution matters, we provide real no fluff digital marketing results.
Reporting and Analytics
Receive weekly/biweekly or monthly reports of your major metrics. Data and analytics help influence our decisions in our marketing campaigns. We'll take care of all the details so you can focus on signing new cases.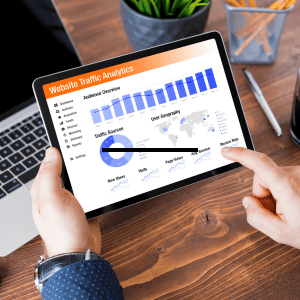 Digital Marketing for Lawyers, Attorneys & Law Firms
Many businesses assume there's no need to hire an expert for digital marketing geared towards law firms. Just launch a website, fill it with keywords, and you're set, right? But it's not that simple. Numerous budding attorneys and legal practices encounter hurdles when initiating their online promotions.
Partnering with our law firm marketing agency, ensures you:
Design a website focused on actual outcomes

Develop both immediate and future-focused online marketing plans

Enhance your leads and solidify your digital footprint

Receive regular data insights and growth updates
A Law Firm Digital Marketing Agency
That Delivers. Listen to Our Testimonials!
I worked with Lorenzo for nearly a year. From the initial recruiting process, Lorenzo was an exceptional manager. His communication skills were unparalleled, and he always stood up for his employees. He coordinated several cross-functional teams to create the best marketing strategy possible, connecting people with technical knowledge and marketing skills to ensure nothing was lost in translation. We worked in a complex biotechnology field, and Lorenzo's digital marketing skills helped drive paid and organic reach to the website, blog, and events. Lorenzo was kind and considerate, particularly to a newcomer, and quick to deliver usable feedback respectfully. He helped improve the work of everyone around him. It would be my absolute pleasure to work with Lorenzo again.
I've had the pleasure to collaborate with Lorenzo in various high-profile projects. Lorenzo's knowledge of SEO, SEM, and Google Adwords is the best in Monterey County. His commitment and relentless effort in finding the right formula that works best for his clients is what sets him apart from the rest.
He's a great guy who not only treats business – professionally, but he also builds great relationships with his colleagues and clients.
I look forward to working with him again!
Lorenzo is amazing. He one of the most relax & professional person I ever had the chance to work with. Everyday he work hard to increase Biochain online visibility which generated loads of lead for our sales team. On top of doing a great job for the company, he's always willing to teach others on SEO & marketing strategies . Overall, if you ever have the opportunity to work with Lorenzo expect a great working relationship and results.
Why Choose Us As Your Law Firm Digital Marketing Agency
Expertise in Law Firm Marketing
Understanding the legal industry is vital for effective marketing. Our team has significant experience collaborating with lawyers and law firms of varying sizes. We've delved deep into the challenges and opportunities unique to attorneys, making our digital marketing strategies not just informed, but also specialized. This specificity aids law firms in navigating the online space with precision.
We Practice What We Preach
Our commitment to law firms goes beyond mere promises. Every strategy we propose, we've implemented ourselves. By continuously testing and refining our digital marketing techniques, we ensure our services are not only relevant but also impactful. Whether you're an individual attorney or a large law firm, you deserve a marketing agency that stands by its word.
Data Driven
In the dynamic world of law firm marketing, relying on intuition isn't enough. Our approach stands out because we're driven by data. Every digital marketing move we make is informed by numbers, trends, and analytics. This ensures that when a lawyer or attorney engages with our services, they are backed by facts and measurable strategies, giving them an edge in the competitive legal arena.
Professionalism
The legal field values professionalism, and so do we. Every interaction, every strategy, and every campaign is executed with the highest level of professionalism. We understand that for lawyers and law firms, reputation is everything. By choosing our digital marketing services, attorneys align themselves with a partner who respects and mirrors their dedication to excellence.
Digital Marketing Case Studies
Read our case studies to learn how we assisted various businesses in achieving their marketing goals and expanding their revenue through results-oriented digital marketing.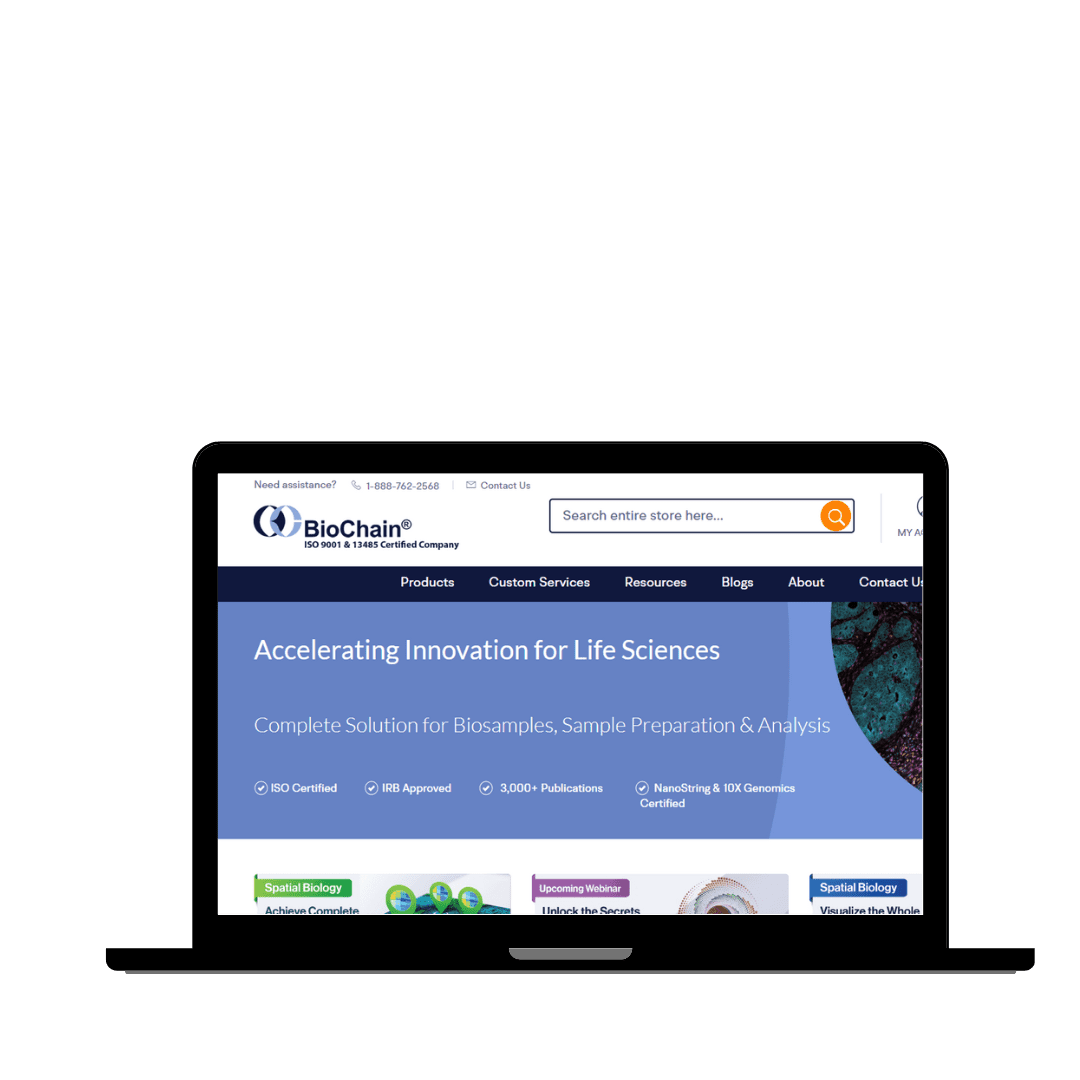 Life Sciences Company
Read our case study to discover how we helped a life sciences company grow their revenue through tailored SEO, content marketing and PPC advertising strategies.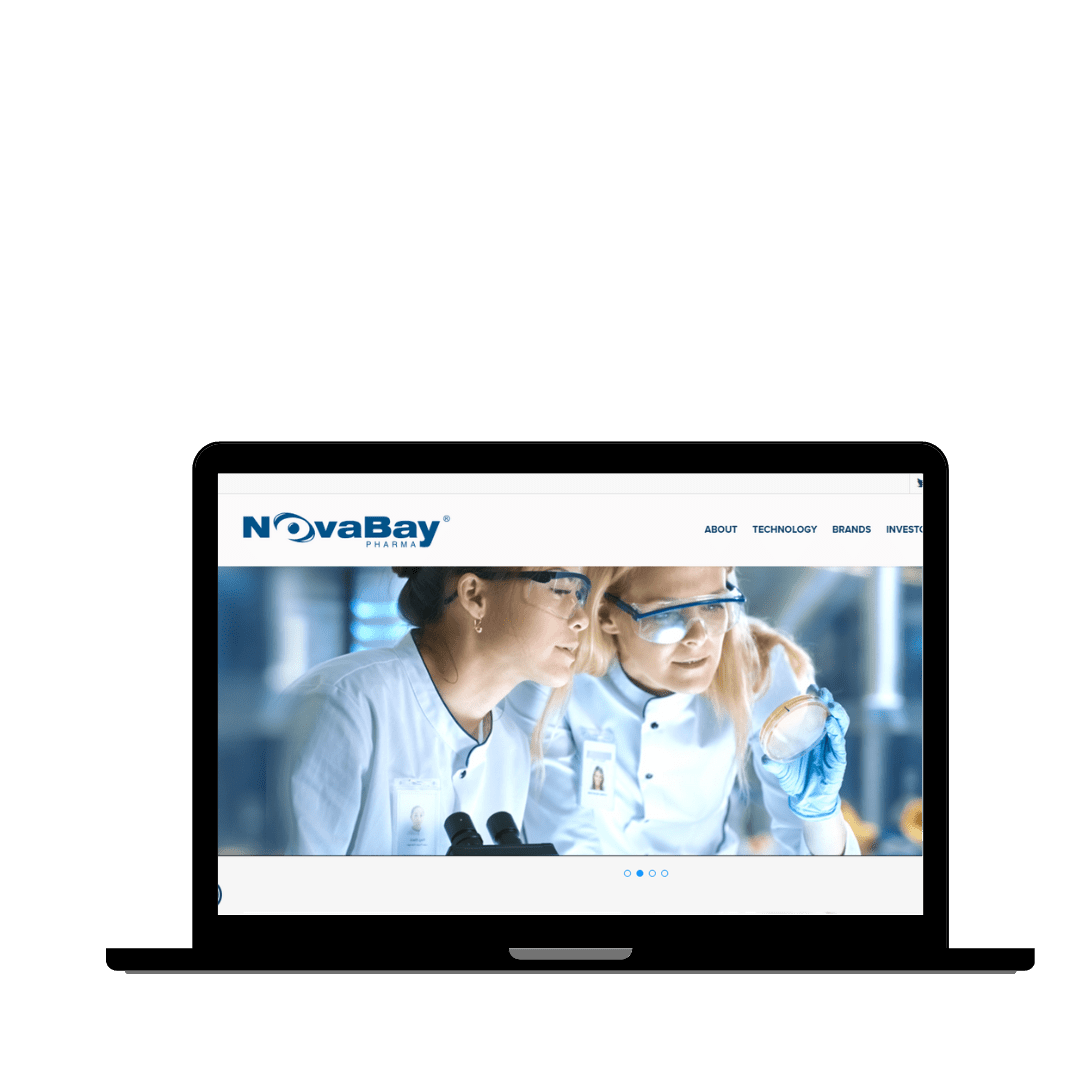 Pharmaceutical Company
Read our case study to discover how we helped a Pharmaceutical company with branding and growing their revenue with tailored PPC, content marketing and SEO strategies.
Ready to Grow Your Law Firm?
Law Firm Digital Marketing Agency FAQs
What is digital marketing for law firms?
Understanding Digital Marketing for Law Firms
Digital marketing is like a modern-day signboard, but it's on the internet. For law firms, it's an essential way to make their services known to people who need legal help. Instead of using old ways like paper ads or billboards, digital marketing is about using online tools to stand out. Just as a shop might have a sign in its window, law firms use digital marketing to let people know they're there, online.
Basics of Digital Marketing
Every day, people use the internet to search for all kinds of information, including legal help. Digital marketing is how businesses, including law firms, catch the attention of these online searchers. Law firms can create helpful content, use social media, and even run online ads to connect with these people. It's about making sure that when someone needs a lawyer or attorney, the right law firm's name pops up.
Why Law Firms Need Digital Marketing
In our world today, when people have legal problems, they often turn to the internet first. If a person had an accident or needs to write a will, they might start by searching online. For law firms, being on the internet through digital marketing ensures they don't miss out on these potential clients. Having a strong online presence means a law firm can be the first to help, making sure people don't have to look anywhere else.
Tools Used in Digital Marketing for Law Firms
There are several online tools and platforms that law firms can use. Having a website is a basic start. It acts like a firm's online office where people can learn about services, see lawyer profiles, and even book consultations. But there's more. Social media platforms, like Facebook or LinkedIn, are places where law firms can share news, answer common questions, and interact with their community. Then there are online ads, which can appear on websites or in search results, helping a law firm reach even more people.
Benefits for Lawyers and Attorneys
When law firms use digital marketing well, it brings many benefits. For one, lawyers become more visible to people who need them. Instead of hoping for clients to walk through their door, lawyers can now reach out directly to people online. This can lead to more clients and more chances to help. Digital marketing also lets lawyers share their knowledge easily, establishing them as experts in their legal field.
Difference from Traditional Marketing
In the past, law firms might have relied on newspaper ads or local radio spots to advertise. These are examples of traditional marketing. Digital marketing is different because it's all online. It's a faster way to reach people, especially those actively searching for legal advice. And because it's online, digital marketing can be adjusted quickly based on what's working and what's not, making it more flexible and effective for law firms.
What is the best digital marketing strategy for law firms?
In the ever-evolving online landscape, finding the right digital marketing strategy can feel like navigating through a maze. Especially for law firms, the need for clarity and direction is paramount. Let's break down the digital marketing strategies that have proven effective for law firms, ensuring they stand out and reach their ideal clients.
Understanding the Unique Needs of Legal Clients: When someone is searching for a lawyer or attorney, they aren't just looking for information; they're often in need of guidance during a challenging time. Law firms must understand this urgency and the desire for reliable assistance. By crafting a clear message that speaks to these unique needs, law firms can connect more genuinely with potential clients, ensuring they're seen as a guiding hand during uncertain times.
Search Engine Optimization (SEO): For many, the journey to find legal help starts with a simple online search. If a law firm isn't prominently visible during these searches, they risk losing out on potential clients. By optimizing their website and content with relevant keywords like "attorney" or "legal advice," law firms ensure they're easily found when needed most. But SEO isn't just about being seen; it's about being seen as an authority in the legal field. By offering clear, concise, and relevant content, law firms can rise above the noise and become the go-to choice for those in need.
Content Creation: Positioning a law firm as a trusted resource is essential. Regularly sharing simple insights on legal topics, whether through blog posts or short videos, can build this trust. Content shouldn't just be about showcasing expertise; it should be about helping those who read or watch it. By focusing on the needs and concerns of potential clients, law firms can create a bond even before a single conversation takes place.
Social Media Engagement: Many might think of social media as a place for photos and updates, but platforms like LinkedIn offer a space for professionals to connect and share their expertise. Engaging on these platforms allows law firms to showcase their knowledge, share their latest content, and build relationships. It's not about being everywhere; it's about being where potential clients are and offering value.
Pay-Per-Click (PPC) Advertising: Sometimes, waiting for organic growth can be a slow process. For law firms wanting to quickly increase their visibility, PPC can be a valuable tool. Through targeted ads, they can reach individuals actively seeking legal services. The key is to ensure these ads are clear, relevant, and lead to a website or landing page that continues the conversation.
Online Reviews and Reputation Management: In the legal world, a firm's reputation can make or break its success. Today, online reviews play a significant role in shaping this reputation. By actively managing and seeking out positive reviews, law firms can build trust even before a client walks through their doors. Remember, it's not about having only glowing reviews but about genuinely addressing concerns and showcasing a commitment to excellence.
Why do law firms need advertising and marketing?
In the modern era, even sectors as traditional as legal services need to adapt and embrace the tools of the digital age. Law firms, whether big or small, are no exception. For them, the challenge is to let their potential clients know they're here, ready to assist. So, let's unpack the pressing reasons why law firms should prioritize advertising and marketing in their business strategies.
Standing Out in a Crowded Marketplace
In every city or town, you'll find a multitude of law firms, each promising top-tier legal services. The question is, how can one firm differentiate itself from the pack? That's where effective advertising plays its part. It's through well-thought-out advertising campaigns that a law firm can highlight its unique selling points, be it a specific legal expertise, a long-standing history in the community, or simply their commitment to justice. Through such measures, a firm ensures that when people think of legal aid, they think of them first.
Connecting With the Right People at the Right Time
Marketing isn't about casting the widest net; it's about precision. It's about ensuring your services reach those who truly need them. For law firms, this precision is even more critical. With strategic marketing, they can ensure they're reaching out to people precisely when they're seeking legal counsel or advice. The beauty of modern marketing, especially online, is that it allows law firms to connect with potential clients right at the moment of need, be it someone looking up "best family lawyer near me" or someone researching how to navigate a specific legal issue.
Building a Trusted Brand in the Legal Sector
In the legal world, trust isn't just an added bonus; it's a necessity. People want to be sure that the attorney they're consulting is both competent and reliable. Through consistent and transparent marketing, law firms can project their expertise and establish themselves as a trusted name in the community. This could be achieved by sharing client success stories, offering free legal advice on common issues, or simply highlighting the firm's commitment to justice and integrity.
Consistent Engagement for Future Needs
The need for a lawyer might not be immediate for everyone, but it's essential for law firms to remain in the public's consciousness. Regular advertising and marketing ensure that a law firm stays top-of-mind for individuals. When the day comes that someone does require legal services, thanks to consistent marketing efforts, it'll be that particular firm they remember and reach out to. Essentially, it's about laying the groundwork today for future client relationships.
What does an advertising and marketing agency do for a Law firm?
In today's competitive world, every law firm seeks to establish a strong foothold and reach its potential clientele effectively. Herein lies the crucial role of advertising and marketing agencies, which act as the bridge between a law firm and its potential clients. But what does an agency truly offer a law firm?
Highlighting the Unique Selling Points of the Law Firm: When it comes to legal services, every client wants the best. Each law firm possesses strengths and special areas of expertise that set it apart from others. A good advertising and marketing agency can identify these strengths. By recognizing the unique aspects of a law firm, agencies craft strategies that present these points clearly and effectively to the public. It's about ensuring that potential clients understand why one firm might be a better fit for their needs over another.
Creating Engaging Content: The importance of content in today's marketing landscape can't be understated. Be it informative articles, blog posts, or even visual content like videos, it's all about delivering value. A marketing agency works to produce content that not only educates potential clients but also solidifies the law firm's position as a trusted expert in its field. This content speaks directly to those in need of legal services, providing them with valuable insights and positioning the law firm as their best choice.
Targeted Advertising Campaigns: The world of advertising has evolved, with tools and platforms that allow for incredibly targeted campaigns. By understanding who the law firm's ideal clients are, agencies can design advertisements that speak directly to them. These targeted ads focus on the specific needs and interests of potential clients. The result? A better chance of converting an interested individual into a loyal client.
Enhancing Online Presence: The majority of clients now start their search for legal aid online. It's here that a law firm's online reputation comes into play. Agencies help by ensuring that a law firm's website is optimized for search engines. Beyond this, they manage the firm's social media profiles, ensuring consistent and engaging interactions with the online community. All these efforts combine to boost the law firm's standing in the online space, making it easier for potential clients to find and trust them.
Where can I find the best advertising and marketing partner for my legal firm?
In today's fast-paced digital world, every legal firm seeks a competitive edge. With countless attorneys and legal services available, standing out can be challenging. Choosing the right marketing partner can be the key difference, elevating your firm from the many to the top of the pack. So, how do you find that perfect fit?
Know Your Firm's Unique Needs: First and foremost, understanding your legal firm is crucial. Just like no two cases are identical, no two law firms are the same. Maybe you specialize in family law, or perhaps you're the go-to firm for corporate legalities in your region. These distinctions matter. When you know what makes your firm special, you can find a marketing partner that understands and amplifies these strengths. It's not just about getting the word out; it's about ensuring the message is right. For instance, if you're a family lawyer, you'd want your marketing to convey trustworthiness and compassion. On the other hand, a corporate attorney might focus on showcasing expertise and professionalism.
Research and Recommendations: There's power in numbers. When looking for a marketing partner, reach out to your network. Fellow lawyers, trusted friends in the business world, and even satisfied clients can offer insights. They might have worked with a marketing agency in the past or have heard of one that delivers excellent results. It's essential to gather as much information as you can. Remember, an agency that did wonders for a restaurant might not be the best fit for a law firm. Look for recommendations that align with the legal profession.
Review Portfolios and Case Studies: Proof is in the pudding. Any marketing agency worth considering will proudly display their previous work. It's not just about beautiful designs or catchy slogans. It's about results. Look at their past campaigns for law firms or related sectors. Did they increase client engagement? Did they showcase the firm in a favorable light? Their portfolio should give you a clear picture of their style, approach, and most importantly, their ability to deliver tangible results.
Evaluate Communication and Transparency: Trust is the cornerstone of any successful partnership. And when it comes to marketing your legal firm, you need to trust your chosen agency implicitly. This trust begins with clear communication. The right partner will always be there to answer your queries, update you on progress, and listen to your feedback. They should be upfront about their strategies, potential risks, and expected outcomes. If you ever feel left in the dark, it might be a sign to reconsider. Your legal firm deserves an agency that's as committed to your success as you are.
Elevate Your Legal Practice Online With Our
Law Firm Digital Marketing Agency
Legal professionals deserve the best in digital marketing. With our unparalleled services, attorneys and lawyers find a trusted partner to navigate the expansive online arena, ensuring your legal expertise reaches those who need it most.