Pharmaceutical Marketing Agency Your Path to Growth
At our pharmaceutical marketing agency, we specialize in crafting tailored strategies that resonate with healthcare professionals, driving growth and innovation for your brand.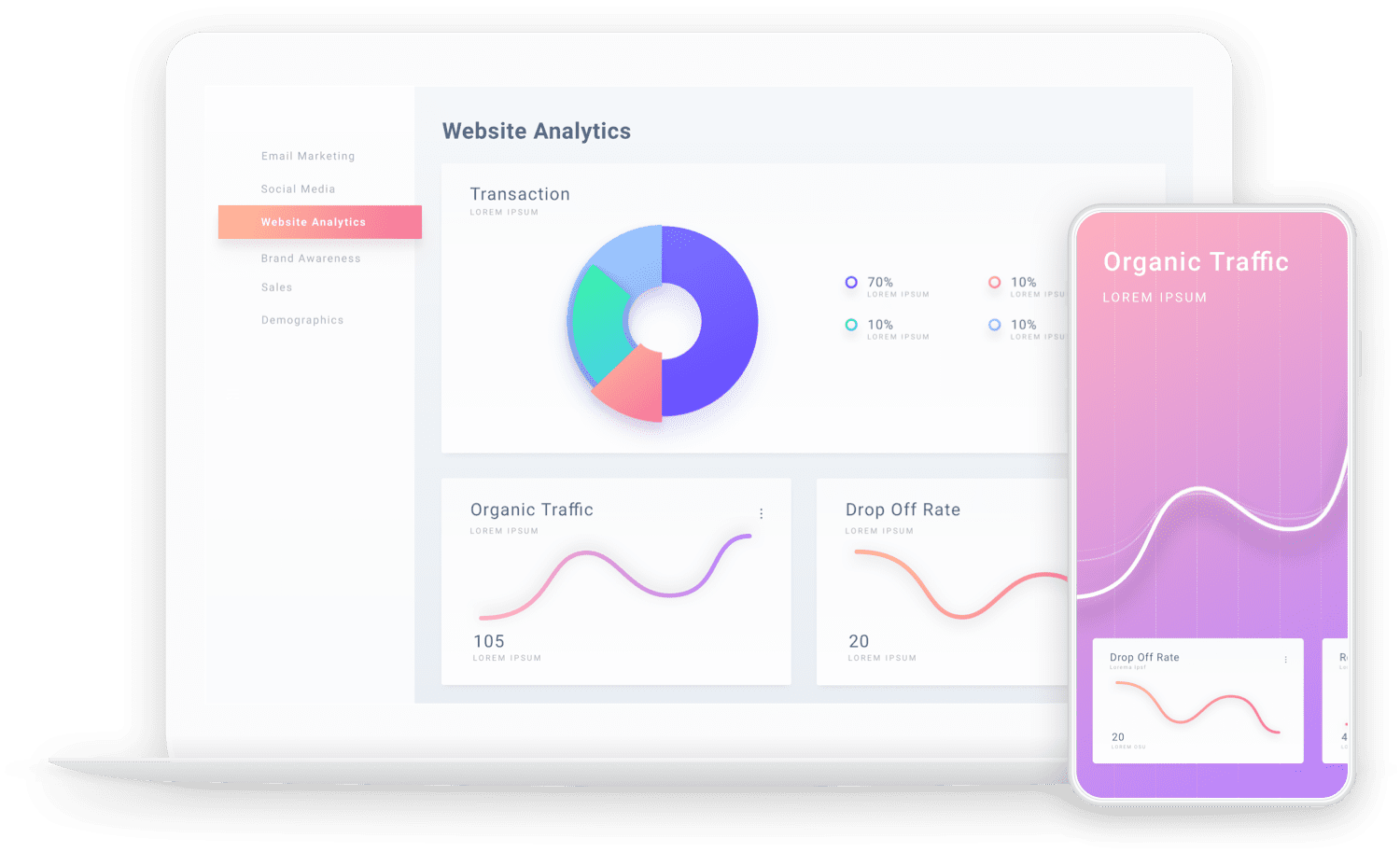 Secure Your Free Digital Marketing Consultation Today
Unlock the potential of your brand! 🚀 Secure your FREE digital marketing consultation now and elevate your business. Don't miss out!
Digital Marketing Services
Learn More
Search Engine Optimization, commonly known as SEO, is the backbone of digital visibility. In today's digital age, being found organically through search engines is paramount. Our comprehensive SEO strategies ensure that your brand stands out in the crowded digital landscape. From keyword research, on-page optimization, to high-quality backlink acquisition, we cover every facet of SEO. Our approach is holistic, combining technical expertise with content strategies to drive relevant traffic to your website. With continuous monitoring and timely adjustments, we ensure that your website not only reaches the top but stays there. Partner with us and watch your organic rankings, traffic, and conversions soar.
Learn More
In the fast-paced world of digital marketing, PPC advertising offers immediate results. Our PPC strategies are designed to maximize your ROI, driving targeted traffic to your website. With meticulous keyword research, ad copywriting, and continuous campaign optimization, we ensure that every penny spent translates into tangible results. Our experts navigate the complexities of ad platforms, targeting the right audience at the right time. With real-time analytics, we adjust bids, refine targeting, and optimize ad creatives to ensure maximum efficiency. Dive into the world of instant visibility, increased conversions, and unparalleled growth with our PPC advertising services.
Learn More
Your website is the digital storefront of your business, and first impressions matter. Our website design services focus on creating visually stunning, user-friendly, and responsive websites that captivate visitors. We blend aesthetics with functionality, ensuring that every design element serves a purpose. With a keen eye for detail, we craft websites that are not only visually appealing but also optimized for conversions. Our designs are mobile-responsive, ensuring a seamless experience across all devices. From layout to color schemes, every choice is made to align with your brand identity and business goals. Let us transform your online presence with a website that stands out and delivers results.
Learn More
Content is king, and in the realm of digital marketing, it's the voice of your brand. Our content marketing strategies are tailored to resonate with your target audience, driving engagement and fostering brand loyalty. We delve deep into understanding your audience's needs, crafting content that informs, entertains, and inspires. From blog posts, infographics, to video content, we ensure every piece aligns with your brand voice and business objectives. Our content not only attracts but also converts, turning visitors into loyal customers. Let us tell your brand's story in a way that captivates and converts.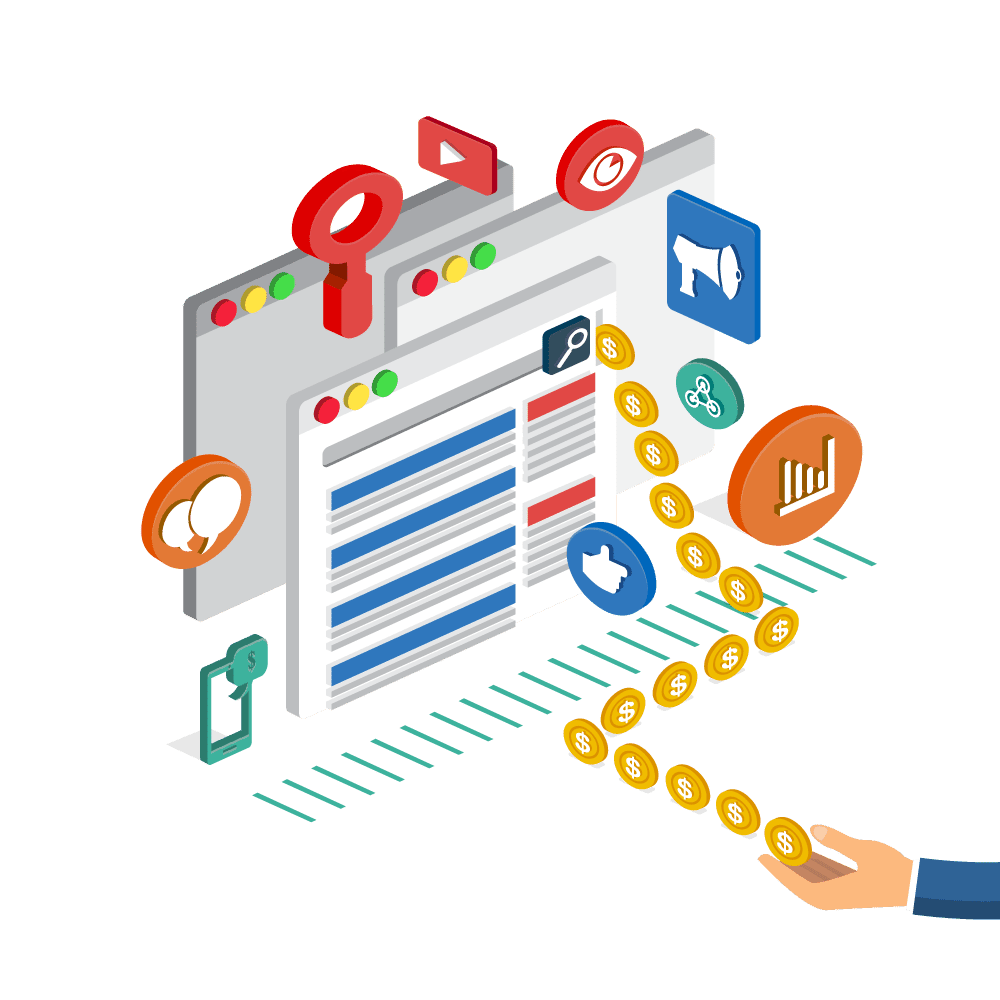 Looking to amp up your life pharmaceutical brand? Let's dive into marketing together!
I'm not only good at what I do but also super approachable. I've got a knack for turning businesses into success stories. Ready to join the club?
Innovative Pharmaceutical Marketing for Tomorrow's Solutions
Our pharmaceutical marketing agency is your go-to expert in navigating the unique landscape of healthcare marketing. We blend deep scientific understanding with creative marketing strategies, bridging the gap between groundbreaking medical advancements and the dedicated healthcare providers who apply them.

Are you looking to get the word out about innovative medical solutions? We specialize in crafting tailored campaigns that resonate with doctors, pharmacists, and patients alike. By elevating awareness, we pave the way for wider acceptance of new medical treatments. As we champion for excellence, our chief goal is to ensure that crucial treatments reach their intended recipients, improving health outcomes for all.
In today's digital age where data and creativity merge, our team stands ready to help. If you're looking for a partner who understands the depths of the healthcare industry, let's chat.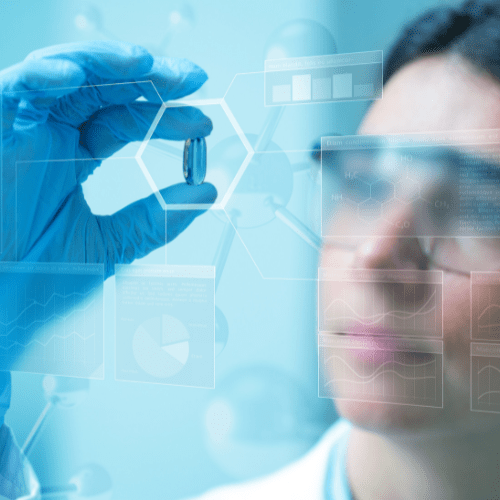 Partner with Our Pharmaceutical Marketing Agency
For Unmatched Industry Growth
Digital Marketing Case Studies:
A Journey of Success
Read our case studies to learn how we assisted various businesses in achieving their marketing goals and expanding their revenue through results-oriented digital marketing. Our tailored strategies and innovative approaches have proven to drive growth and success for our clients.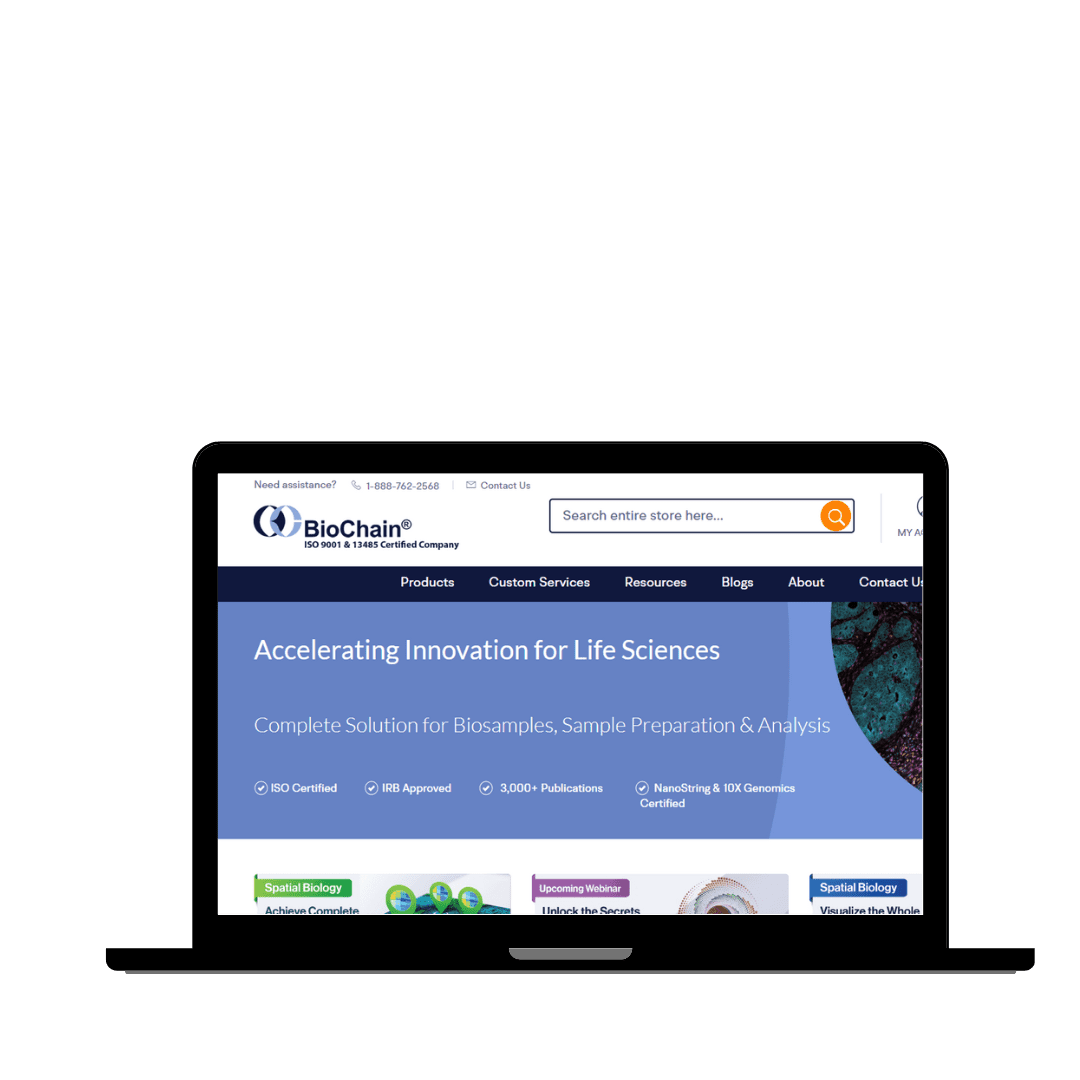 Life Sciences Company
Read our case study to discover how we helped a life sciences company grow their revenue through tailored SEO, content marketing, PPC advertising and SEO strategies.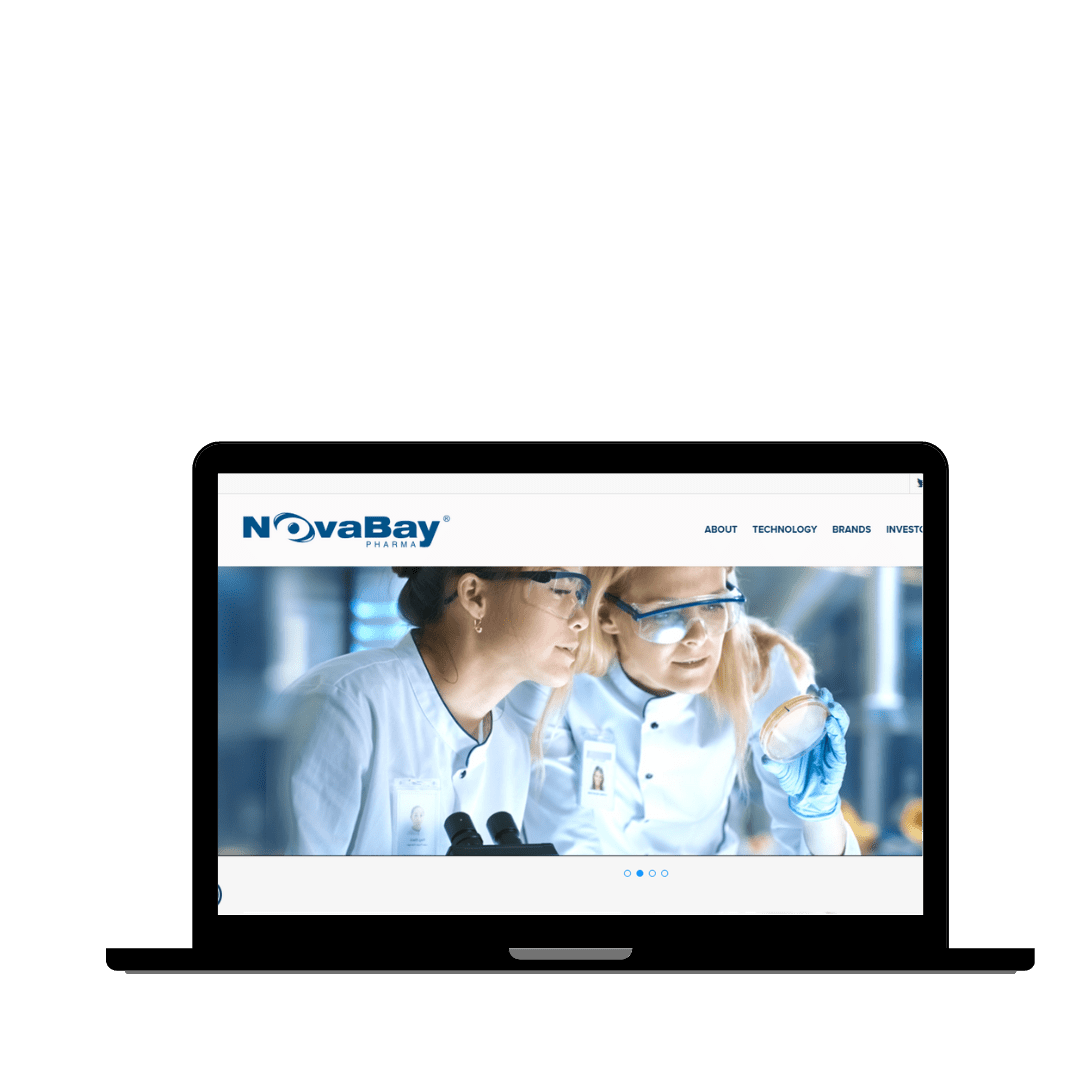 Pharmaceutical Company
Read our case study to discover how we helped a Pharmaceutical company with branded and grow their revenue with tailored PPC, content marketing and SEO strategies.
Pharmaceutical Marketing Strategies Our Agency Uses
In today's digital age, a pharmaceutical company's online presence is paramount. Refreshing your website ensures it's not only modern and navigable but also accessible to everyone, including those with disabilities. Alongside, optimizing for search engines (SEO) is essential; with numerous health queries daily on Google, a strong SEO strategy ensures your brand doesn't get lost in the crowd. Connecting with healthcare professionals is equally crucial. Platforms like LinkedIn and specialized sites such as Sermo offer vast networking opportunities. Social media engagement is on the rise, and with tools to manage customer relationships (CRM), brands can tailor their approach to suit both doctors and patients.
This is where our agency comes in. With our expertise in both digital marketing and the pharmaceutical industry's intricacies, we are equipped to help pharmaceutical companies navigate this landscape efficiently. We offer tailored solutions, from SEO optimization to compliance checks, ensuring that your brand not only reaches its target audience but also resonates with them. Let us handle the complexities, so your brand can shine in the pharmaceutical world.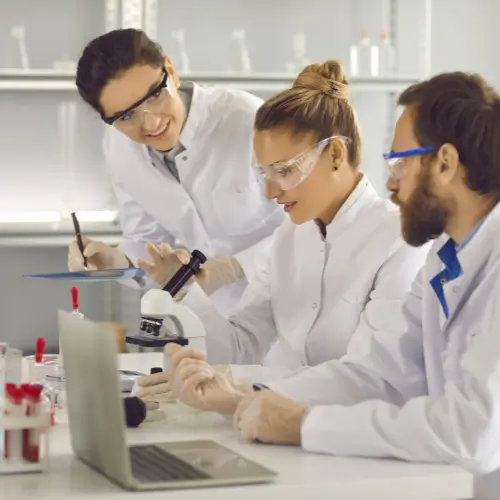 A Pharmaceutical Marketing Agency That Delivers.
Listen to Our Testimonials!
I worked with Lorenzo for nearly a year. From the initial recruiting process, Lorenzo was an exceptional manager. His communication skills were unparalleled, and he always stood up for his employees. He coordinated several cross-functional teams to create the best marketing strategy possible, connecting people with technical knowledge and marketing skills to ensure nothing was lost in translation. We worked in a complex biotechnology field, and Lorenzo's digital marketing skills helped drive paid and organic reach to the website, blog, and events. Lorenzo was kind and considerate, particularly to a newcomer, and quick to deliver usable feedback respectfully. He helped improve the work of everyone around him. It would be my absolute pleasure to work with Lorenzo again.
I've had the pleasure to collaborate with Lorenzo in various high-profile projects. Lorenzo's knowledge of SEO, SEM, and Google Adwords is the best in Monterey County. His commitment and relentless effort in finding the right formula that works best for his clients is what sets him apart from the rest.
He's a great guy who not only treats business – professionally, but he also builds great relationships with his colleagues and clients.
I look forward to working with him again!
Lorenzo is amazing. He one of the most relax & professional person I ever had the chance to work with. Everyday he work hard to increase Biochain online visibility which generated loads of lead for our sales team. On top of doing a great job for the company, he's always willing to teach others on SEO & marketing strategies . Overall, if you ever have the opportunity to work with Lorenzo expect a great working relationship and results.
Unparalleled Expertise in Pharmaceutical Marketing:
Where Understanding Meets Innovation
At Lorenzo Gutierrez Digital Marketing, we recognize that triumph in pharmaceutical marketing is not just about strategy but about a harmonious blend of understanding, innovation, and measurable outcomes. As a leading pharmaceutical marketing agency, we pride ourselves on our ability to craft personalized marketing solutions that resonate with the unique needs of the pharmaceutical sector.
Understanding Your Unique Needs and Goals
Our journey with each client begins with an in-depth exploration of their specific needs and objectives. This understanding forms the bedrock of our customized strategies, tailored to generate qualified leads, amplify brand visibility, and escalate sales in the intricate and competitive landscape of the pharmaceutical industry.
Leveraging Up-to-Date Expertise
Our commitment to continuous learning and innovation ensures that we stay abreast of the latest advancements in pharmaceutical marketing. Whether it's launching a groundbreaking product, expanding market presence, or fortifying brand recognition, Lorenzo Gutierrez Digital Marketing has the seasoned expertise to guide you to success. We employ cutting-edge tools and methodologies to target the right audience accurately, evaluate results with real-time precision, and make insightful, data-driven decisions that translate into tangible results.
A Commitment to Excellence
At Lorenzo Gutierrez Digital Marketing, we don't just follow trends; we strive to be pioneers in the rapidly evolving world of pharmaceutical marketing. Our team is ceaselessly researching, experimenting, and adapting to the latest technologies and strategies. This relentless pursuit of excellence ensures that we offer our clients unparalleled service, aligned with the dynamic nature of the pharmaceutical industry.
Your Partner in Growth
With our rich experience, innovative approach, and unwavering commitment to your success, we stand as a pharmaceutical marketing agency that's more than just a service provider; we're your strategic partner. Trust Lorenzo Gutierrez Digital Marketing to drive growth, success, and transformation for your pharmaceutical business. Let's embark on this journey together, shaping the future of healthcare through strategic marketing.
Pharmaceutical Marketing FAQ
What is a Pharmaceutical Marketing Agency?
Pharmaceutical marketing agencies are pivotal players in the healthcare industry. They serve as the vital link connecting drug developers, healthcare professionals, and the public. Let's dissect their crucial roles and understand their significance better.
Grasping the Medical Landscape: The pharmaceutical domain is a vast and intricate field. Understanding its intricacies demands specialized knowledge. Pharmaceutical marketing agencies possess this expertise. They are deeply embedded in the world of medicines, treatments, and health innovations. This deep immersion enables them to gauge the needs and preferences of various stakeholders – from doctors and healthcare providers to patients. Their insights are invaluable in designing marketing strategies that are both effective and in line with the current medical trends.
Content Crafting and Dissemination: In the age of information, content is king. Pharmaceutical marketing agencies are adept at creating compelling narratives around medicines and treatments. These narratives, whether they manifest as articles, video content, or interactive web elements, help in demystifying complex medical terminologies. They translate the science behind drugs into layman's terms, making it accessible and understandable for the general public. This process not only educates the masses but also fosters trust in the medicines being promoted.
Navigating the Online Ecosystem: Online visibility is paramount in today's interconnected world. Pharmaceutical marketing agencies harness the power of search engine optimization, pay-per-click advertising, and social media to amplify the reach of their content. They ensure that when an individual searches for a particular medicine or health solution, accurate and trustworthy information surfaces. This online prowess helps in establishing a strong and credible digital footprint for pharmaceutical brands.
Adhering to Compliance and Regulations: The world of medicine is bound by stringent regulations. Every piece of information, every advertisement, and every claim made about a drug must adhere to these set guidelines. Pharmaceutical marketing agencies are well-versed with these regulations. They meticulously ensure that all promotional material and strategies align with the stipulated norms, ensuring that the information shared is not just accurate but also compliant.
Creating a Brand Identity: Beyond just promoting a medicine or treatment, there's a bigger story to tell – the story of the brand. Pharmaceutical marketing agencies excel in weaving this narrative. Through consistent messaging, visual elements, and strategic positioning, they build a cohesive brand image. This branding exercise helps in instilling confidence in the brand, making it a trusted name in the healthcare sector.
Supporting Sales Endeavors: Marketing and sales are two sides of the same coin. While agencies create awareness and generate interest, they also play a pivotal role in aiding sales teams. They equip sales professionals with essential tools, resources, and information, ensuring that the conversations with healthcare providers are fruitful and conversion-oriented.
Data-Driven Insights and Strategy Refinement: In the dynamic world of pharmaceuticals, agility is key. Pharmaceutical marketing agencies are constantly monitoring the performance of their campaigns. Leveraging sophisticated analytics tools, they evaluate the success of their strategies. Insights gleaned from this data evaluation are then used to refine and optimize future campaigns, ensuring that marketing efforts are always in line with evolving market needs.
In essence, pharmaceutical marketing agencies are more than just promoters. They are strategic partners, ensuring that the right information about medicines and treatments reaches the right audience, in the right manner, and at the right time.
What Do Pharmaceutical Marketing Agencies Do?
Pharmaceutical marketing agencies play a multifaceted role in promoting pharmaceutical products and services. Their responsibilities include:
Market Research: In the pharmaceutical industry, understanding the market landscape is the foundation of any successful marketing campaign. Pharmaceutical marketing agencies dive deep into understanding patient needs, preferences, and behaviors. They also keep a close eye on competitors, identifying what they're doing right or where they might be lacking. By gathering and analyzing this information, these agencies can pinpoint gaps in the market and craft strategies that position their clients for success. This rigorous research not only helps in creating more effective marketing strategies but also in developing products that better serve patient needs.
Content Creation: Content is a powerful tool in the pharmaceutical world. Pharmaceutical marketing agencies are adept at crafting informative, factual, and engaging content that serves a dual purpose: educating the audience and promoting the product or service. Whether it's through informative articles about a specific medical condition, videos that demonstrate the efficacy of a drug, or whitepapers detailing research findings, this content is designed to build trust with healthcare professionals and patients alike. The goal is to make complex medical information accessible and understandable to all.
Digital Marketing: The online space is where most people, including healthcare professionals, spend a significant amount of their time. Recognizing this, pharmaceutical marketing agencies employ various digital marketing strategies. From optimizing websites to rank higher in search engine results to running targeted ads on social media platforms, these agencies aim to increase online visibility and drive engagement. The emphasis is on reaching the right audience with the right message at the right time.
Compliance Management: The world of pharmaceuticals is surrounded by a myriad of rules and regulations. Navigating this complex landscape requires expertise. Pharmaceutical marketing agencies have teams that ensure every piece of content, every ad, and every campaign adheres strictly to industry regulations. This commitment to compliance not only prevents potential legal issues but also builds trust among consumers and healthcare professionals.
Brand Building: Trust is the currency of the pharmaceutical industry. To earn this trust, agencies focus on creating strong, consistent, and trustworthy brands. This encompasses everything from the visual elements like logos and packaging to the messaging that conveys the brand's values and promises. With a consistent brand image and clear messaging, pharmaceutical companies can establish themselves as reliable entities in the eyes of both the medical community and the public.
Sales Support: Beyond traditional marketing, these agencies also play a role in directly boosting sales. By providing sales teams with up-to-date materials, insights, and training, they empower them to communicate more effectively with healthcare professionals. This support can come in the form of brochures, presentations, or even digital tools that make the sales process smoother.
Analytics and Reporting: Success in marketing is measured by tangible results. Pharmaceutical marketing agencies are keen on tracking the performance of every campaign, every piece of content, and every strategy. By using sophisticated analytics tools, they gather data on what's working and what's not. This constant monitoring allows for real-time adjustments, ensuring that marketing efforts are always optimized for the best results. Through detailed reports, they provide insights into campaign performance, offering a clear view of return on investment and areas of potential growth.
How to Do Marketing for a Pharma Industry?
Marketing for the pharma industry requires a specialized approach due to the unique nature of the products and the regulatory environment. Here's how a pharmaceutical marketing agency might approach it:
Staying within the Regulatory Framework: The pharmaceutical sector is intricately bound by a web of stringent guidelines and standards. Any marketing initiative must be launched with a thorough understanding of these regulations. Before you even think about catchy slogans or engaging content, it's vital to ensure that every communication and representation of the drug is accurate, fair, and compliant. Not only does this protect the integrity of the brand, but it also ensures that the public receives correct and safe information about medications and treatments.
Knowing Your Audience Intimately: The pharmaceutical industry caters to a diverse array of stakeholders, from healthcare professionals to patients, caregivers, and more. Understanding the unique needs, concerns, and preferences of each segment is the foundation of any marketing strategy. For instance, while doctors might be looking for in-depth research data, patients might be more interested in understanding side effects or how the medication improves quality of life. Tailoring your message to resonate with each group is essential.
Laying Out a Clear Roadmap: In the world of pharma marketing, clarity is king. Creating a detailed marketing strategy is akin to setting up a roadmap for success. This involves pinpointing clear objectives, identifying the target demographic, allocating budgets, and establishing timelines. Such meticulous planning ensures that marketing efforts are coordinated, consistent, and in line with the brand's overarching objectives.
Crafting Information-rich Content: Pharmaceutical products aren't just any regular commodities; they impact health and well-being. As such, the content around them should be more than just promotional; it should educate and inform. Crafting content that offers value – be it in the form of patient testimonials, drug efficacy data, or even simple how-to-use guides – fosters trust and positions the brand as a credible source of information.
Harnessing the Power of Diverse Channels: In our interconnected age, stakeholders from the pharma industry are scattered across various platforms. From traditional mediums like seminars and print materials to modern avenues like social media and emails, there's a vast landscape to explore. Leveraging multi-channel marketing ensures that your message reaches your audience, wherever they might be, amplifying brand visibility and recall.
Iterating Based on Feedback: The pharmaceutical industry, like any other sector, is in a state of constant flux. New research, changing patient demographics, and evolving healthcare needs necessitate that marketing strategies remain agile. This is where regular monitoring and analysis come into play. By keeping a close eye on campaign performance, pharmaceutical marketing agencies can fine-tune their strategies, ensuring they remain relevant, effective, and goal-oriented.
In sum, marketing in the pharmaceutical sector isn't just about selling a product. It's about building trust, offering value, and ensuring that the right information reaches the right people at the right time.
How Much Does Pharmaceutical Marketing Cost?
When it comes to marketing in the pharmaceutical sector, there's a lot to consider. Given the industry's regulatory nature, specialized audience, and the potential high impact of the products being marketed, the costs can often be significantly higher than in other sectors. Let's take a deeper dive into what these costs might entail.
Laying the Groundwork with Research and Strategy Development: Every successful campaign begins with a solid foundation, and in the world of pharmaceuticals, this foundation is built on research and strategy development. Initial research can involve understanding market dynamics, competitor analysis, and identifying potential opportunities. For instance, recognizing a gap in the market or understanding a specific demographic's medical needs can be pivotal in shaping a campaign's direction. Furthermore, creating a comprehensive strategy involves mapping out the entire campaign journey. This process is intricate and requires investment, not just in terms of money but also time and expertise.
The Art and Science of Content Creation: Content remains king, even in the pharmaceutical sector. Whether it's informative blog posts, detailed research whitepapers, instructional videos, or captivating advertisements, content is the vehicle that carries the brand's message to its audience. Creating content that is both engaging and compliant with industry regulations is a unique challenge. Depending on the intricacies, depth, and production quality required, the expenses associated with content creation can span a broad spectrum.
Navigating the World of Digital Advertising: The online space is a powerful tool for pharmaceutical marketing. However, venturing into pay-per-click campaigns or social media advertising can be akin to navigating a dynamic maze. Costs fluctuate based on factors like keyword competition, desired ad placements, and audience targeting parameters. For instance, advertising a niche drug might cost less than a common over-the-counter product because of different competition levels.
Walking the Tightrope of Compliance Management: In the pharmaceutical world, compliance isn't just essential; it's mandatory. With strict regulations governing every aspect of drug promotion and communication, ensuring that all marketing efforts are above board is crucial. This often involves consultations with legal experts familiar with industry regulations, and these services come at a price.
Harnessing Data with Analytics and Tools: In today's data-driven age, understanding campaign performance is as crucial as the campaign itself. Employing sophisticated analytics tools allows brands to track, analyze, and optimize their marketing efforts. These tools, while invaluable in providing insights, come with subscription or licensing costs.
Decoding Agency Fees: Last but not least, when engaging a pharmaceutical marketing agency, there's the fee they charge for their expertise and services. The pricing model can vary – some agencies might charge a monthly retainer, others might have a project-based fee, and some might operate on a performance-based model where costs are tied to specific deliverables or outcomes.
In conclusion, the cost of pharmaceutical marketing is multifaceted, influenced by a variety of factors. It's an investment that, when done right, can yield substantial returns in terms of brand visibility, trust, and ultimately, sales.
How Can I Tell If My Ads Are Working?
In the world of pharmaceutical advertising, understanding the true impact of your campaigns is more than just looking at numbers. It's about analyzing how those ads influence perceptions, behaviors, and ultimately, the decision-making process of your target audience. Here's a closer look at how to gauge the success of your pharmaceutical ads.
Beginning with Defined Goals: Every successful ad campaign starts with a roadmap. This roadmap is essentially the objectives you want to achieve. Are you aiming to familiarize the audience with a new drug? Or perhaps you want them to visit your website for more detailed information? Setting these objectives from the get-go provides a clear direction for your campaign and offers a measurable goalpost against which you can evaluate success.
Deciphering the Language of KPIs: Numbers tell a story, and in advertising, this narrative is shared through Key Performance Indicators. Parameters like the click-through rates can indicate the initial interest of the audience, while metrics such as conversion rates can shed light on how many of these interested individuals took the desired action. Similarly, understanding the cost it took to acquire each customer or lead (CPA) and gauging the return on the money spent (ROAS) can provide tangible proof of the ads' effectiveness.
Analytics Tools: The Unsung Heroes: Today's sophisticated analytics tools, including platforms like Google Analytics, serve as the eyes and ears of any marketer. They track how users interact with ads, the journey they take after clicking on them, and the overall engagement levels. In essence, they offer a peek into the virtual mindset of your audience, allowing you to refine and adjust your approach accordingly.
The Power of Direct Feedback: While data is invaluable, sometimes, the most profound insights come from direct human feedback. Conducting surveys or seeking opinions from healthcare professionals and patients can offer a real-world perspective on how your ads are perceived, understood, and acted upon. It's a qualitative measure that, when combined with quantitative data, can offer a 360-degree view of your campaign's impact.
Understanding the Industry Landscape: No ad campaign exists in isolation. By comparing your results with industry standards or the performance of past campaigns, you gain a relative perspective. If your current campaign outperforms previous ones or stands strong against industry norms, you're on the right track.
Measuring the True Worth with ROI: At the end of the day, a significant aspect of gauging the success of any ad campaign is its return on investment. By juxtaposing the revenue generated from the campaign against the costs incurred, you get a clear and definitive picture of its profitability.
In summary, understanding the success of pharmaceutical ads is a blend of art and science. By combining hard data with soft insights and continuously refining the approach, you can ensure that your campaigns not only resonate but also achieve the desired impact.
What are the Key Elements of a Successful Pharmaceutical Marketing Campaign?
Navigating the vast landscape of pharmaceutical marketing can be challenging. However, by focusing on some crucial elements, you can create a marketing campaign that not only meets regulatory standards but also effectively communicates with its target audience.
Grasping the Pulse of the Audience: It's imperative to put yourself in the shoes of those you're trying to reach. Whether it's doctors, nurses, patients, or caregivers, each group has unique needs and concerns. By investing time in understanding these nuances, you can shape your campaign to address specific pain points and answer pressing questions. The more you connect with your audience's genuine needs, the more impactful your campaign will be.
Walking the Tightrope of Regulations: Pharmaceutical marketing is not like selling shoes or gadgets. There are stringent rules in place to ensure public safety and proper information dissemination. It's paramount that every piece of content, every ad, and every claim made adheres to these regulations. While this might seem like a challenge, it's an opportunity to showcase authenticity, trustworthiness, and commitment to patient wellbeing.
Crystal Clear Communication: In the world of medicine, clarity saves lives. The same principle applies to marketing. With an avalanche of information available, it's easy for messages to get lost or misunderstood. A successful campaign thrives on clarity. It's about crafting messages that are not only compelling but also easy to understand, ensuring that the audience walks away with a clear idea of what's being communicated.
Diversifying the Communication Channels: In our interconnected world, people access information in myriad ways. From browsing on social media platforms to searching on Google or reading emails, everyone has their preferred channels. A robust pharmaceutical marketing strategy taps into multiple avenues, ensuring that the message reaches the audience wherever they are, increasing the chances of engagement.
Quality Content is King: While reaching the audience is half the battle, keeping them engaged is equally vital. Quality content serves as a bridge, connecting the audience's needs to the solutions offered by the pharmaceutical company. Be it a well-researched article, an informative video, or a compelling webinar; good content educates and informs, solidifying the brand's position as a trusted resource.
Letting Data Light the Way: Guesswork has no place in a well-orchestrated marketing campaign. With today's advanced tools and platforms, marketers can gather valuable insights from every campaign. These data points, from user behavior to conversion rates, are like signposts, guiding marketers on what's working and what needs tweaking. Making decisions based on data ensures that campaigns remain agile, adaptive, and effective.
Fostering Collaborative Synergy: Marketing doesn't operate in a vacuum. It's a collaborative effort that involves various departments and external stakeholders. Whether it's aligning with the sales team to streamline messaging or collaborating with medical experts to ensure factual accuracy, teamwork magnifies the impact of the campaign. By pooling resources, knowledge, and expertise, a unified, cohesive campaign emerges that resonates strongly with its intended audience.
In summary, creating a successful pharmaceutical marketing campaign is like assembling a jigsaw puzzle. Each piece, each element, plays a crucial role. When they come together seamlessly, the result is a campaign that not only meets objectives but also makes a genuine difference in the lives of its audience.
How Do You Measure the Effectiveness of a Pharmaceutical Marketing Campaign?
Marketing in the pharmaceutical sector is a dance of precision and insight. When executed properly, it has the power to inform, engage, and inspire action. But how do you truly know if your marketing campaign is hitting its mark? Here's a breakdown of the process to help you gauge its effectiveness.
Setting the Yardstick with Success Metrics: Before diving deep into data and graphs, it's essential to know what you're looking for. What does success look like for your campaign? Maybe it's increasing awareness about a new drug or getting more sign-ups for a medical seminar. Whatever the goal, having a clear vision of the desired outcome sets the stage for meaningful analysis. These metrics, whether they are about reach, engagement, or conversions, act as the compass guiding the measurement process.
Harnessing the Power of Analytics Tools: The world of online marketing offers a treasure trove of data. Tools like Google Analytics and various Customer Relationship Management (CRM) systems offer insights that go beyond surface-level metrics. From understanding how users interact with an ad to tracking their journey on a website, these tools provide a panoramic view of the campaign's impact. By leveraging these insights, marketers can discern patterns, preferences, and potential areas of improvement.
Zooming in on KPIs: While the broader vision is vital, zeroing in on specific Key Performance Indicators (KPIs) offers a granular view of the campaign's performance. Are users signing up for your newsletter? Are they spending time reading the content? Monitoring these indicators regularly provides a pulse check, helping marketers stay on course and make necessary adjustments when required.
Experimenting with A/B Testing: The beauty of digital marketing lies in its flexibility. If you're unsure whether a particular message or visual will appeal to your audience, why not test both? A/B testing, also known as split testing, involves running two versions of an ad or content piece to see which one performs better. This process helps in refining the campaign elements, ensuring that they are optimized for the best possible results.
Crunching Numbers with ROI: At the end of the day, a significant aspect of a campaign's effectiveness boils down to its Return on Investment (ROI). By comparing the revenue generated (or value derived) from the campaign to its cost, marketers get a clear picture of the campaign's financial impact. An effective campaign will bring more value than it consumed in resources, indicating a positive ROI.
The Human Touch: Gathering Feedback: While numbers and data offer a wealth of insights, there's something invaluable about direct feedback. Engaging with healthcare professionals, patients, or other target audiences can shed light on aspects of the campaign that might not be evident from data alone. Whether it's understanding how a particular message made someone feel or getting suggestions for improvement, this feedback loop adds a rich layer of qualitative analysis.
In a nutshell, measuring the effectiveness of a pharmaceutical marketing campaign is a blend of art and science. By combining data-driven insights with human feedback and keeping a close eye on defined success metrics, marketers can ensure their campaigns are not only effective but also constantly evolving for the better.
What are the Best Channels for Reaching Healthcare Professionals with Digital Marketing?
In today's interconnected world, reaching healthcare professionals has become both a challenge and an opportunity. With the right channels, pharmaceutical companies and medical equipment suppliers can connect with their target audience effectively. Here's a closer look at the most effective channels to consider:
LinkedIn – The Power of Professional Networking: LinkedIn isn't just another social media platform; it's a hub for professionals. This makes it an ideal platform for targeting healthcare professionals. Whether it's through well-crafted posts, engaging articles, or even direct messaging, LinkedIn offers an opportunity to connect directly with doctors, nurses, and other medical staff. Sponsored content and LinkedIn ads also provide a way to get your message in front of a tailored audience. By positioning your brand as an industry thought leader on LinkedIn, you can attract and engage with healthcare professionals effectively.
Medical Journals and Websites – The Pulse of the Industry: Healthcare professionals often turn to medical journals and dedicated websites to stay updated on the latest research and medical advancements. Placing advertisements or sponsored content in these trusted sources can position your brand in front of a highly specialized audience. Moreover, by aligning your brand with these reputable platforms, you can also enhance credibility and trustworthiness in the eyes of your audience.
Email Marketing – Direct and Personal: While some might consider email to be old-fashioned, it remains a powerful tool in digital marketing. With the right approach, email marketing can be both personalized and impactful. Sending out newsletters with relevant industry updates, product information, or event invites can keep healthcare professionals engaged and informed. The key here is relevance and frequency, ensuring that the content is both valuable and not overwhelming.
Unlocking the Power of Search Engine Marketing (SEM): When healthcare professionals have questions, they often turn to search engines for answers. By leveraging both SEO strategies and Pay-Per-Click (PPC) advertising, brands can ensure their content appears prominently in search results for relevant queries. This not only drives traffic but also positions the brand as a reliable source of information.
Webinars and Virtual Events – Engage and Educate: Given the hectic schedules of healthcare professionals, attending physical seminars or conferences can be challenging. This is where webinars and virtual events come in. By hosting online sessions on relevant topics, brands can engage with their audience in real-time, fostering interaction and learning.
Social Media Advertising – Beyond Just Likes and Shares: Beyond LinkedIn, platforms like Facebook and Twitter can be leveraged for targeted advertising. With their advanced demographic targeting, these platforms allow for precise audience segmentation, ensuring your ads reach the right healthcare professionals. Crafting compelling ad creatives and coupling them with clear calls-to-action can drive engagement and conversions.
Content Marketing – Inform, Engage, Convert: In the world of healthcare, information is invaluable. Through blogs, videos, whitepapers, and other forms of content, brands can position themselves as industry experts. When healthcare professionals find value in what you share, they're more likely to engage with your brand, leading to stronger relationships and potential conversions.
In conclusion, digital marketing offers a plethora of channels to connect with healthcare professionals. The key lies in understanding the preferences of your audience, crafting compelling content, and choosing the right mix of channels for maximum impact.
Achieve Your Goals with Our Pharmaceutical Marketing Agency
Leverage the expertise of our pharmaceutical marketing agency to navigate the complex landscape of the industry, ensuring compliance, creativity, and success in all your marketing endeavors.