Los Angeles Digital Marketing Agency
Explore innovative solutions with our Los Angeles digital marketing agency. From SEO to creative campaigns, we offer strategies to drive your business growth.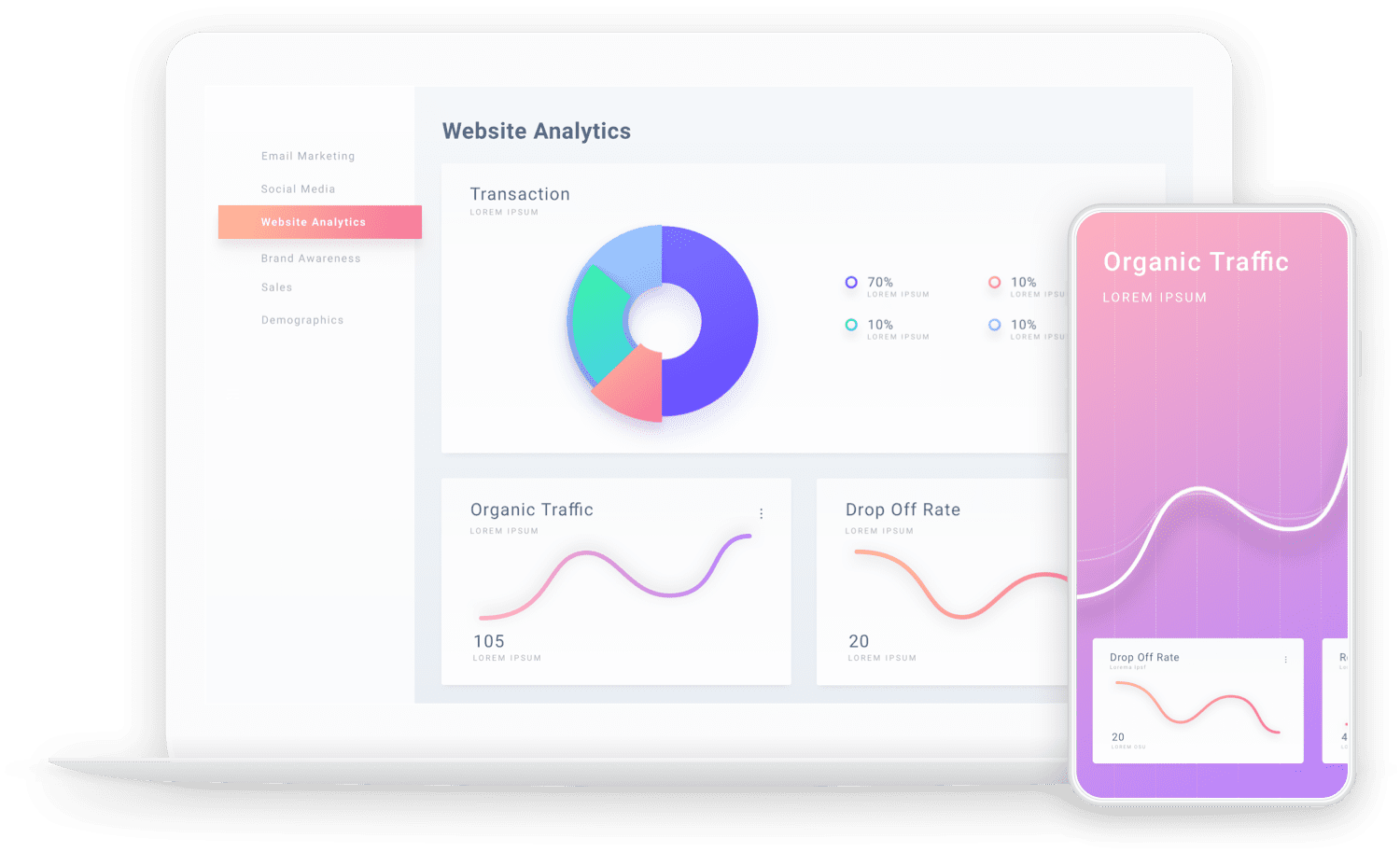 Welcome to Lorenzo Gutierrez Digital Marketing A Los Angeles Agency
We are a Los Angeles California digital marketing agency, providing tailored online marketing strategies for businesses, large and small.

show more
In the heart of the film industry, the city of dreams, Los Angeles, our team finds its motivation. We understand the rhythm, the vibe, and the aspirations of businesses in LA. As we interact and collaborate with local enterprises, we craft marketing strategies that reflect the spirit of the city. By harmonizing our methods with the essence of Los Angeles, we ensure that local businesses can engage deeply with their audience online and grow in an authentic manner.
Los Angeles is a city of visionaries and go-getters. Being part of this ecosystem drives us to constantly innovate and refine our digital marketing approach. With a pulse on local trends and an understanding of global strategies, we're helping businesses in LA establish a formidable online presence and forge genuine relationships with their customers.
Servicing Businesses in Los Angeles California
Los Angeles, often known as the City of Angels, is a vast and varied metropolis, a melting pot of cultures, dreams, and stories. From the palm-lined streets to the star-studded boulevards, LA stands as a testament to human ambition and creativity. With the Pacific Ocean caressing its shores and the Santa Monica mountains framing its skyline, the city offers an unparalleled blend of urban sophistication and natural beauty.
Every sunset in Los Angeles paints a different story on its canvas. The city pulses with life, echoing with the music of street performers, the chatter of global tourists, and the dreams of aspiring artists. From high-end boutiques to street food vendors, LA is a confluence of contrasts, yet it all blends seamlessly, making it a global hub for culture, entertainment, and innovation.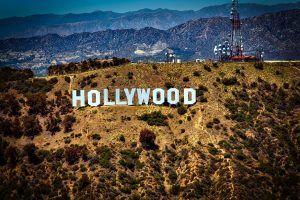 Landmarks and Neighborhoods
Hollywood Sign: An emblem of aspiration and cinematic achievement, this iconic sign perched on Mount Lee is more than just letters; it's a symbol of dreams come true.
Griffith Observatory: Offering panoramic views of the city, this landmark is not just for star-gazing but also for those seeking a moment of introspection amidst the city's hustle.
The Getty Center: A unique architectural masterpiece, it houses impressive art collections and offers a tranquil garden experience.
Los Angeles County Museum of Art (LACMA): Home to art pieces that span centuries, this museum is a testament to LA's commitment to culture and arts.
Venice Beach: Beyond its sandy shores, it's a haven for artists, performers, and fitness enthusiasts, reflecting LA's eclectic spirit.
Downtown LA: The business heart of the city, its skyscrapers stand tall, housing corporate giants and offering a vibrant nightlife.
Rodeo Drive: More than a shopping destination, it's where fashion meets art, a street that's seen many a celebrity footfall.
Chinatown: A cultural enclave, it's a place where traditions come alive amidst the modernity of LA.
Echo Park: Known for its beautiful lake, it's a neighborhood that celebrates community spirit, art, and nature.
Silver Lake: A hub for indie culture, its streets echo with music, art, and the spirit of rebellion.
The neighborhoods of Los Angeles are as diverse as its people. Each area, from Beverly Hills to Little Tokyo, offers a unique experience, showcasing the city's rich tapestry of culture, art, and innovation. Whether it's the historic Olvera Street or the modern arts district, Los Angeles is a city that promises new experiences at every turn, each more enriching than the last.
Being in Los Angeles is like being in a perpetual state of discovery. Through its landmarks and neighborhoods, it offers a journey that's both surreal and grounding, capturing the heart and soul of California in its wide embrace.
show less
Digital Marketing Services
Explore our suite of digital marketing solutions, thoughtfully designed to cater to all your online growth needs. We offer a holistic approach that seamlessly integrates diverse strategies to drive results.
Elevate your online presence with our specialized SEO techniques. Regular oversight ensures consistent high rankings. We spotlight your business, so it's always a top search choice.
Learn More
For businesses to thrive online, visibility is essential. To achieve this, we analyze the specific terms and phrases your audience uses when searching. Aligning your website with these search terms is our next step. But our dedication goes beyond initial setup. We stay vigilant, always checking your website's position in the search results. By partnering with us, you ensure your brand remains noticeable and easy to find.
Harness the power of PPC with targeted ads that get results. From keyword research to performance optimization, we've got it covered. See measurable growth with every click.
Learn More
Reaching the right audience at the right time is the power of PPC. We begin by understanding the keywords that matter to your business. Once identified, we craft ads that capture attention immediately. But the work doesn't stop when the ad goes live. We continuously monitor ad performance, making real-time adjustments to maximize your ROI. Step into the spotlight and see tangible results with our PPC strategies.
Craft a memorable first impression with our web designs. Prioritizing functionality, we create sites that drive business growth. Your vision, our expertise – let's build something great.
Learn More
First impressions matter, especially online. That's why we focus on crafting websites that are not only visually pleasing but also functional. We begin by understanding your business objectives and how your website can achieve them. From there, we draft designs that guide users effortlessly to where they need to be. Ensuring that the site is optimized for mobile devices is another key focus. By the time we're done, you'll have a site that's not just a treat for the eyes but a tool for business growth.
Engaging content that speaks volumes is our forte. We position it right and track its success. Let us be the voice of your brand.
Learn More
Good content speaks to its readers. Our writers craft pieces that don't just inform but engage. Once we've got the perfect content, we ensure it's shared where your audience spends their time. Tracking its performance lets us tweak our approach. Our mission is to ensure readers find value in what they engage with. Your brand's voice will be consistent, credible, and compelling.
Hey there! Looking for a Digital Marketing Agency in Los Angeles?
You've come to the right place. I help local Los Angeles businesses grow their online presence and revenue with results oriented digital marketing.
Don't Just Take Our Word Listen to Our Testimonials!
Check out our testimonials below and discover the transformative impact of our digital marketing services on various businesses.
I worked with Lorenzo for nearly a year. From the initial recruiting process, Lorenzo was an exceptional manager. His communication skills were unparalleled, and he always stood up for his employees. He coordinated several cross-functional teams to create the best marketing strategy possible, connecting people with technical knowledge and marketing skills to ensure nothing was lost in translation. We worked in a complex biotechnology field, and Lorenzo's digital marketing skills helped drive paid and organic reach to the website, blog, and events. Lorenzo was kind and considerate, particularly to a newcomer, and quick to deliver usable feedback respectfully. He helped improve the work of everyone around him. It would be my absolute pleasure to work with Lorenzo again.
I've had the pleasure to collaborate with Lorenzo in various high-profile projects. Lorenzo's knowledge of SEO, SEM, and Google Adwords is the best in Monterey County. His commitment and relentless effort in finding the right formula that works best for his clients is what sets him apart from the rest.
He's a great guy who not only treats business – professionally, but he also builds great relationships with his colleagues and clients.
I look forward to working with him again!
Lorenzo is amazing. He one of the most relax & professional person I ever had the chance to work with. Everyday he work hard to increase Biochain online visibility which generated loads of lead for our sales team. On top of doing a great job for the company, he's always willing to teach others on SEO & marketing strategies . Overall, if you ever have the opportunity to work with Lorenzo expect a great working relationship and results.
Why Choose Us for Los Angeles Digital Marketing
Explore the reasons below to understand why partnering with us is the best decision for your digital marketing journey.
Exceptional Quality Services in Los Angeles
At Lorenzo Gutierrez Digital Marketing, we're proud to offer top-tier digital marketing services to the Los Angeles community. Our focus is on quality, ensuring that your brand shines in this dynamic city. With our expertise, your business gets the recognition it deserves.
Professionalism
When you choose Lorenzo Gutierrez Digital Marketing, you're partnering with a professional team servicing Los Angeles. We handle every project with utmost integrity and dedication, always prioritizing your businesses needs. Our commitment is to your success.
Guaranteed ROI for Your Investment
Every dollar you spend with Lorenzo Gutierrez Digital Marketing is an investment in your Los Angeles business's future. We're driven by results, ensuring that you see a solid return on your investment. Your growth and profitability is at the core of our services.
We Measure Everything
At Lorenzo Gutierrez Digital Marketing, we believe in transparency and accuracy. We meticulously measure every aspect of our campaigns in Los Angeles, giving you clear insights into their performance. With us, you're always in the know.
Creativity and Enthusiasm at the Core
Innovation drives us at Lorenzo Gutierrez Digital Marketing. Our passionate team, based in California brings fresh and creative strategies to the table. We're constantly adapting, ensuring your business remains at the forefront.
All-Inclusive Services in One Place
Simplify your digital marketing needs with Lorenzo Gutierrez Digital Marketing in Los Angeles. We offer a comprehensive range of services all under one roof. From SEO to content, we've got you covered, making your marketing journey seamless.
Book Your Free Digital Marketing Consultation!
Take the first step towards enhancing your business's online visibility and customer engagement.
Digital Marketing Case Studies
Look at our examples to see how we helped different businesses grow their sales with effective online marketing.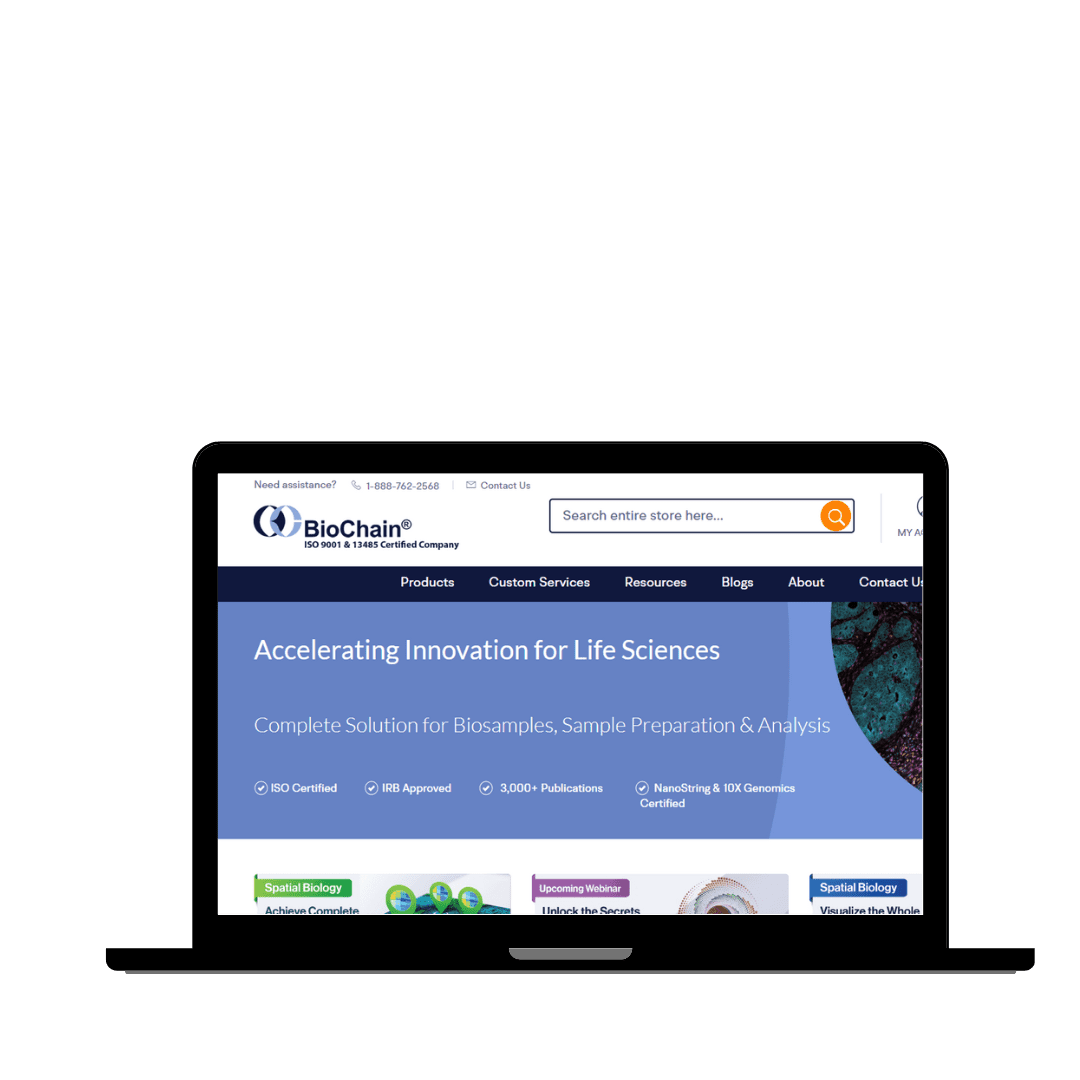 Life Science Company
Read our case study to discover how we helped a life science company grow their revenue through tailored SEO, content marketing and PPC advertising strategies.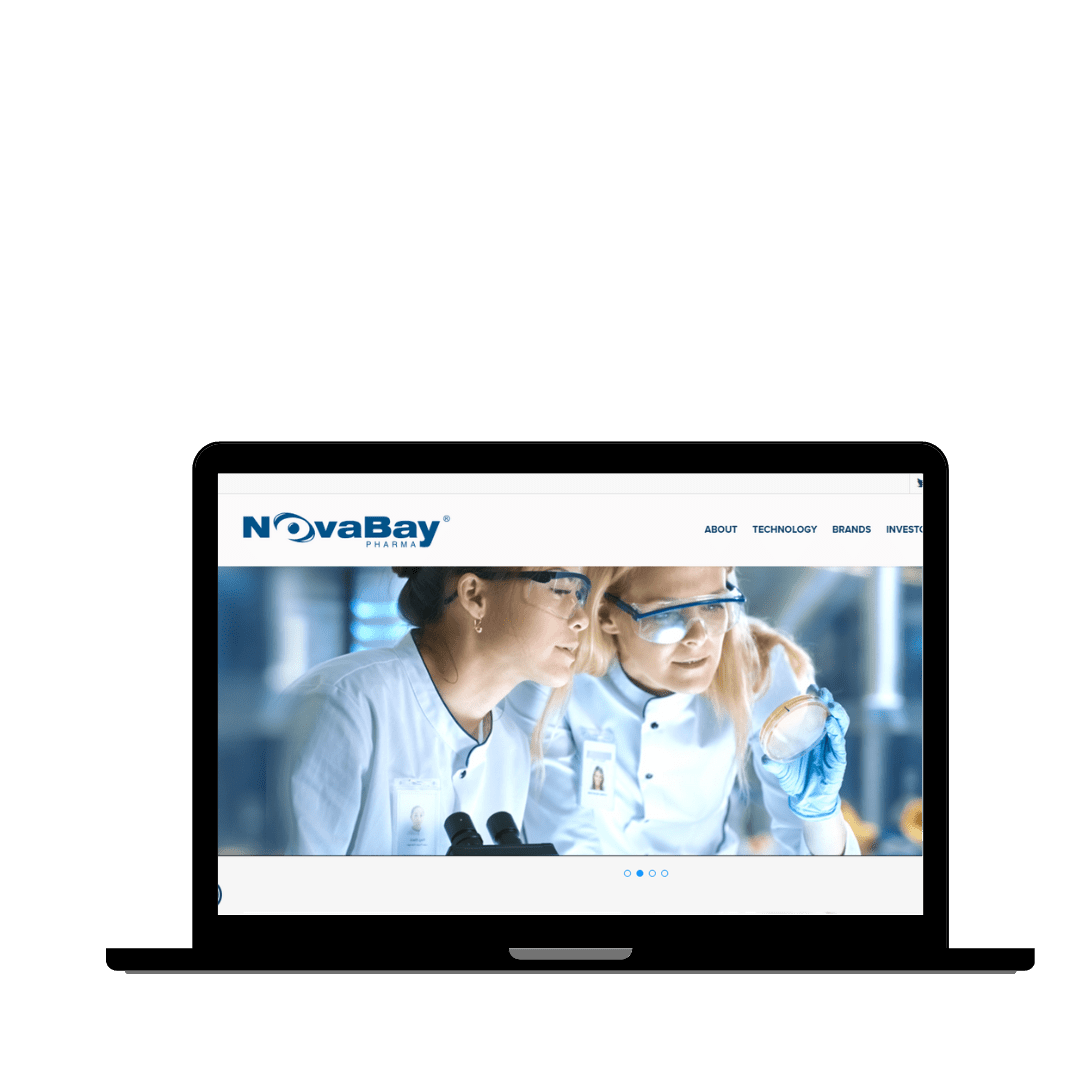 Pharmaceutical Company
Read our case study to discover how we helped a Pharmaceutical company with branded and grow their revenue with tailored PPC, content marketing and SEO strategies.
Digital Marketing Frequently Asked Questions
What exactly does a digital marketing agency do?
A digital marketing agency is responsible for using digital channels to promote a company's brand, products, or services to its potential customers. The channels can be anything from search engines, social media, email, and websites to mobile apps.
Search Engine Optimization (SEO): They optimize a website to rank higher in search engine results pages, thereby increasing the amount of organic (or free) traffic your website receives.
Content Marketing: This term denotes the creation and promotion of content assets for the purpose of generating brand awareness, traffic growth, lead generation, and customers.
Social Media Marketing: This practice promotes your brand and your content on social media channels to increase brand awareness, drive traffic, and generate leads for your business.
Email Marketing: Companies use email marketing as a way of communicating with their audiences. Email is often used to promote content, discounts, and events, as well as to direct people toward the business's website.
Analytics: Understanding how your marketing is performing is key to generating better results. Agencies use analytics to measure the success of their campaigns and to determine areas for improvement.
Where can I find the best digital marketing companies in Los Angeles?
Finding the Top Digital Marketing Companies in Los Angeles
In the sprawling cityscape of Los Angeles, home to Hollywood and vibrant businesses, there's a buzzing digital marketing scene. As a business owner or entrepreneur, you might find yourself in the midst of this expansive world, wondering where to turn for the best digital marketing assistance. To navigate this vast landscape and find the ideal agency that aligns with your vision, it's crucial to follow a strategic approach.
Identify Your Needs First and foremost, it's essential to crystalize your goals. What do you aim to achieve with your marketing initiatives? Perhaps it's elevating brand visibility, connecting with a larger audience, or boosting online sales. By understanding your primary objectives, you can pinpoint the specific services you're looking for, be it SEO, PPC, social media management, or content creation. Clarity in your goals not only streamlines your search but also helps in meaningful conversations with potential agencies.
Search Online The digital age we live in is a blessing, especially when you're looking for a service as dynamic as digital marketing. By entering a simple query into a search engine, you can uncover a plethora of digital marketing agencies in Los Angeles. Websites, portfolios, and service lists can provide a snapshot of what each agency offers. Remember, while an agency's online presence is essential, it's just the first step in the vetting process.
Check Reviews and Testimonials In an era where online reputation can make or break a business, reviews and testimonials serve as invaluable tools. They offer a window into an agency's relationship with its clients and the kind of results they deliver. By exploring feedback from other businesses, you can gauge whether an agency aligns with your expectations and if they have a track record of satisfied clients.
Ask for Referrals Word of mouth remains a powerful tool, even in the digital age. Interacting with fellow business owners or marketers can unearth invaluable recommendations. Perhaps they've worked with an agency that delivered stellar results or know someone who has. These firsthand accounts can provide insights that online reviews might miss, giving you a more comprehensive picture of an agency's capabilities.
Interview Potential Agencies Once you've shortlisted a few agencies, it's time to dive deeper. Setting up face-to-face meetings or virtual calls can give you a feel of the agency's culture, their approach to marketing, and their understanding of your needs. These interactions are golden opportunities to ask critical questions, from their strategies and tools to how they measure success.
Request Case Studies or References Actions often speak louder than words. So, when vetting digital marketing agencies, it's beneficial to see their work in action. Case studies can highlight their strategies, the challenges they've overcome, and the results they've achieved for clients. Alternatively, speaking directly with past or current clients can provide unfiltered insights into their experience with the agency.
Compare Pricing Last but certainly not least, there's the matter of budget. Quality digital marketing services are an investment, but they should align with what you're willing and able to spend. By getting quotes from multiple agencies, you can find a balance between cost and quality, ensuring you get the best bang for your buck in the bustling LA marketing scene.
Should small businesses hire LA digital marketing agencies?
The Advantages of Hiring LA Digital Marketing Agencies for Small Businesses
In today's interconnected world, digital marketing isn't just a luxury; it's a necessity. For small businesses, especially those in the bustling city of Los Angeles, navigating the digital landscape can be daunting. But LA digital marketing agencies can be the compass guiding these ventures through the vast digital ocean, offering myriad advantages.
Expertise at Your Fingertips Often, small businesses operate on tight budgets, making it challenging to hire in-house specialists for every aspect of digital marketing. LA digital marketing agencies bridge this gap. They house a team of professionals, each excelling in different areas of the digital domain, from SEO and content creation to PPC and social media. By partnering with an agency, small businesses can tap into this reservoir of knowledge, ensuring their digital strategies are up-to-date, effective, and aligned with best practices.
A Cost-Effective Approach Building an in-house team is not just about salaries. It involves training, infrastructure, tools, and continual learning. For many small businesses, these expenses can quickly add up, straining their limited resources. On the other hand, LA digital marketing agencies operate on a model designed to serve multiple clients. They spread out their operational costs, which allows them to offer competitive pricing. By hiring an agency, businesses can access top-tier digital marketing services without the overhead of an in-house team, making it a cost-effective choice.
The Right Tools for the Job The digital marketing sphere is continually evolving, with new tools and technologies emerging regularly. These tools, though effective, come with price tags that might be out of reach for small enterprises. Agencies, given their scale and client base, invest in the latest tools to stay competitive. When a small business collaborates with an agency, they indirectly gain access to these advanced tools, ensuring their marketing campaigns are powered by the best technology available.
Scaling with Ease Every business dreams of growth. But as a business expands, its digital marketing needs change. What worked during the startup phase might not be effective during rapid expansion. LA digital marketing agencies understand this dynamic. They're structured to adapt and modify strategies based on a client's current stage and future goals. This scalability ensures that as the business grows, its digital marketing remains effective, without the need for constant internal restructuring.
Tapping into Local Insights Los Angeles is a mosaic of cultures, trends, and consumer behaviors. Understanding this intricate tapestry is crucial for effective marketing. Local agencies have their fingers on the pulse of the city. They know the festivals, the events, the shifts in consumer sentiment, and the local trends. With this deep-rooted understanding, they can craft campaigns that resonate with the LA audience, driving better engagement and results. For a small business trying to establish a foothold in the city, these local insights are invaluable.
Is it worth it to hire a digital marketing agency?
The Benefits of Hiring a Digital Marketing Agency
In the age of the internet, promoting your business online isn't just beneficial; it's often essential. As the market grows and evolves, so do the tools and strategies of digital marketing. This is where digital marketing agencies come in, offering a broad spectrum of advantages to businesses of all sizes.
Specialized Expertise You Can Count On When it comes to navigating the diverse world of digital marketing, there's no substitute for expertise. An agency brings together a team of professionals, each specialized in distinct areas of digital marketing. Whether it's the intricate nuances of SEO or the dynamic world of social media advertising, these experts know the ins and outs. They stay updated on the latest guidelines, strategies, and trends. Instead of diving into these waters on your own, trusting an agency ensures you have a skilled team leading the way.
More Time to Focus on Your Business Running a business involves wearing many hats. Between managing operations, handling finances, and overseeing staff, adding digital marketing to the mix can be overwhelming. An agency, with its comprehensive services, can shoulder this responsibility. They manage your online presence, strategize campaigns, and optimize results, giving you the freedom to focus on the core aspects of your business. It's like having an extended team that works tirelessly behind the scenes, ensuring your brand shines online.
Stay Ahead with Advanced Tools The digital landscape is vast, with countless tools and platforms designed to enhance online marketing. These tools provide insights, analytics, and optimization capabilities. While some of these tools can be pricey for individual businesses, agencies, working with multiple clients, invest in them. Hiring an agency means indirectly gaining access to these top-notch tools. This ensures your campaigns are not only powered by expertise but also by the best technology in the industry.
Flexible Strategies for Growing Businesses Business growth is exciting but also comes with its set of challenges, especially in the marketing domain. Strategies need to evolve, and campaigns need tweaking. An agency's structured approach ensures that as your business goals change, so do your marketing strategies. Their adaptability means your marketing remains sharp, effective, and aligned with your growth trajectory.
Transparent, Measurable Outcomes One of the significant advantages of digital marketing is its measurability. Unlike traditional marketing, every click, view, and engagement can be tracked and analyzed. Agencies provide regular, transparent reports showcasing the performance of your campaigns. This data-driven approach means you always know the return on your investment, making decision-making informed and strategic.
An Economical Choice in the Long Run The thought of hiring an agency might seem like an added expense, but when weighed against the potential costs of building and maintaining an in-house team, it often comes out as the more economical choice. An agency's model, built around serving multiple clients, allows them to offer competitive pricing. Plus, the diverse expertise they bring to the table means you're getting comprehensive services under one roof, without the need to hire multiple specialists.
In the vast world of online marketing, having an expert agency by your side can be the difference between being seen and being overlooked. They provide the knowledge, tools, and strategies, ensuring your business reaches its potential in the online arena.
Boost Your Business with our
Los Angeles Digital Marketing Agency
Discover the power of targeted marketing with our Los Angeles digital marketing agency. Offering comprehensive SEO, creative content, and advertising solutions, we're committed to driving your success.