We are a Palo Alto SEO company specializing in turning clicks into conversions.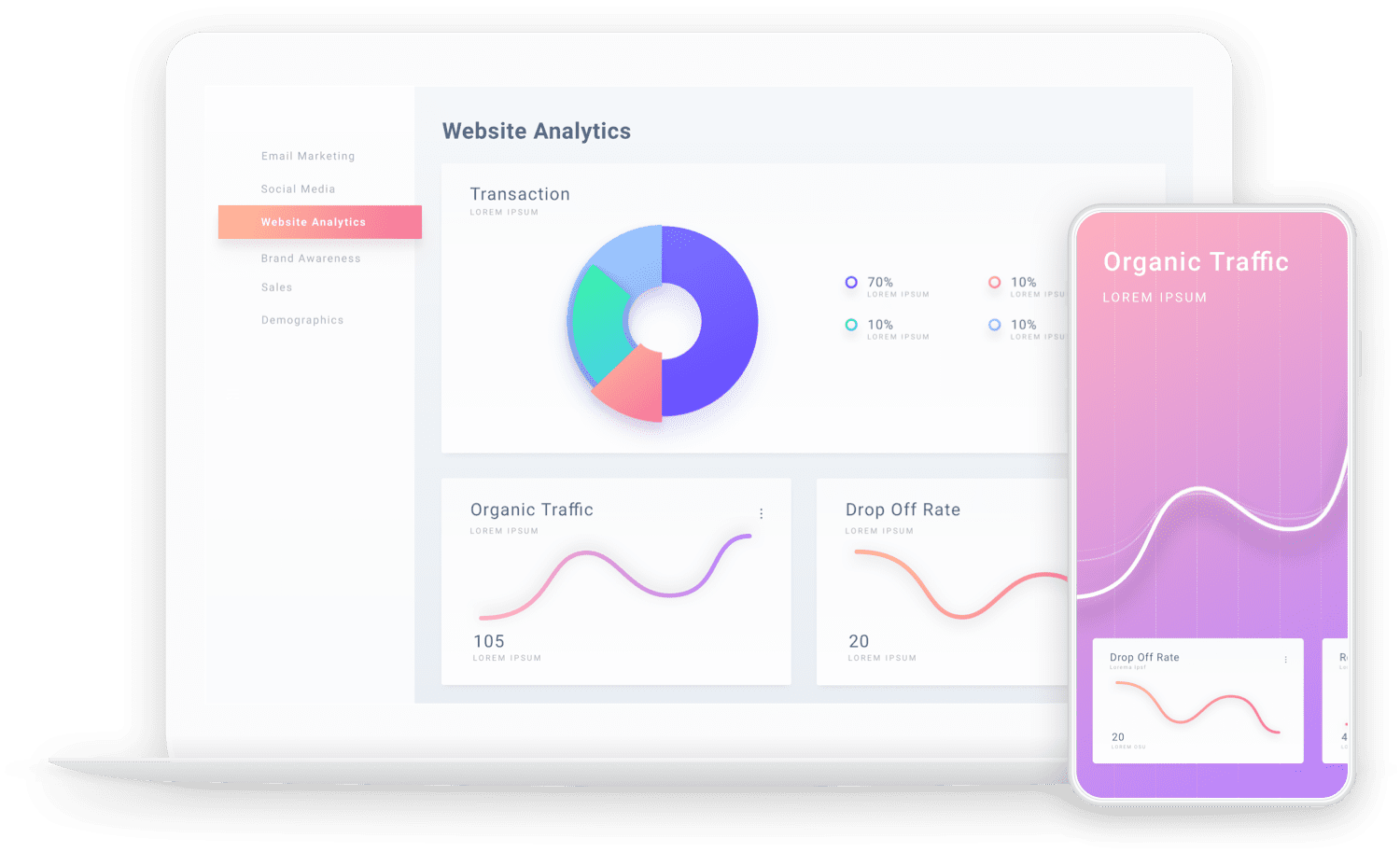 Grow Your Site's Traffic with our Effective SEO Services
Let's get your business those top search rankings and grow your bottom line! Schedule a FREE consultation today and we can see if this is a good fit.
What Our SEO Services Include
Ramp us your business with our comprehensive SEO services. Each service is designed to bring your website to the front of search results.
Keyword Research
At Lorenzo Gutierrez Digital Marketing, we dive deep to find the keywords that align with your brand's voice and your audience's needs.
Learn More
At Lorenzo Gutierrez Digital Marketing, we understand the power of the right keywords. Our methodical approach to keyword research ensures that we identify terms that are directly in line with what your potential customers are searching for. With our expertise, your business will be positioned to meet them exactly where they are in their buying journey. This service ensures that you're not just visible online but also relevant.
ve your online visibility, and boost conversions.
Technical SEO
Dive into the intricacies of your website's backend with our technical SEO expertise. We ensure every cog in the digital machine functions optimally.
Learn More
The backend of a website is much like the inner workings of a clock: complex but crucial. Our team at Lorenzo Gutierrez Digital Marketing is proficient in ensuring that the technical aspects of your site are optimized for search engines. We focus on elements like site speed, mobile optimization, and indexability, making sure that your website runs smoothly and ranks high.
Content Writing
Content that speaks to your audience and search engines alike is our forte. Trust us to craft words that resonate and rank.
Learn More
Content is king, and at Lorenzo Gutierrez Digital Marketing, we wear the crown with pride. Our team of skilled writers crafts content that not only appeals to your audience but also ranks high on search engines. We understand the balance between readability and SEO optimization and strike it perfectly with every piece we produce.
On-Page SEO
Every element of your website, from content to tags, is an opportunity. Let us optimize each one for maximum online visibility.
Learn More
On-page SEO is about ensuring every page of your website is a beacon for relevant traffic. Lorenzo Gutierrez Digital Marketing takes a holistic approach to this, optimizing every element from meta descriptions to headers. With our expertise, each page becomes a potential landing spot for your target audience.
Off-Page SEO
Build your brand's authority beyond your website. Our off-page strategies echo your excellence across the web.
Learn More
Building a robust online presence goes beyond your own website. With Lorenzo Gutierrez Digital Marketing's off-page SEO services, we expand your digital footprint. Through strategic placements, backlinks, and brand mentions, we ensure that the internet echoes with positive references to your brand.
Link Building
Enhance your website's authority with backlinks from the best in the industry. With us, link building becomes a trust-building exercise.
Learn More
In the vast interconnected web, links act as bridges connecting one valuable resource to another. At Lorenzo Gutierrez Digital Marketing, our link building services are designed to forge these bridges. By obtaining quality backlinks from reputable sources, we bolster your website's authority and trustworthiness.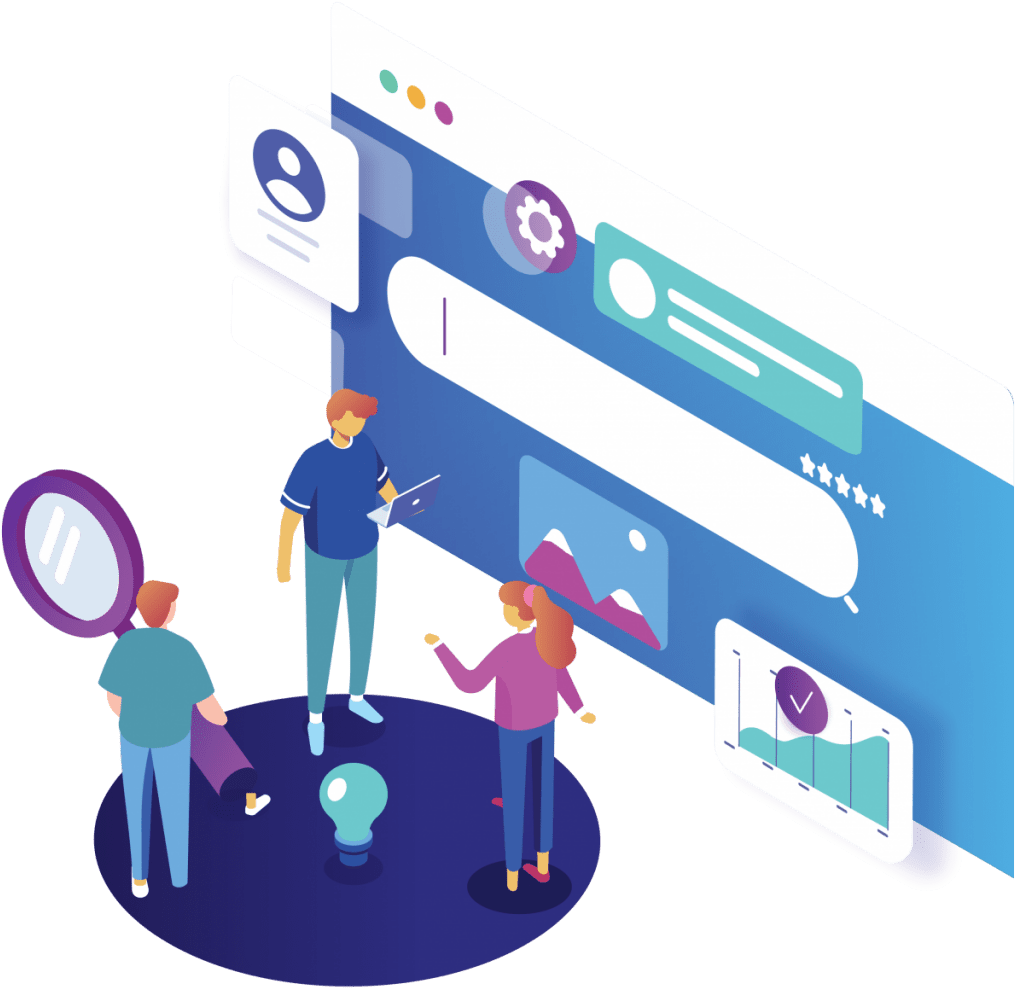 Hello, Palo Alto! Need a Hand with SEO?
You've landed at the perfect spot. I work with local Palo Alto businesses growing website traffic and boosting their revenue with SEO! If that sounds like something your interested in click that button below and lets get started.
An Award Winning Digital Marketing and SEO Agency
Showing our skill and the real results we've achieved for our clients.
Palo Alto SEO Marketing Services by Lorenzo Gutierrez
I'm Lorenzo and I run Lorenzo Gutierrez Digital Marketing. We specialize in search engine optimization. My team and I help businesses rank on search engines and drive targeted organic traffic. In fact, in 2023, our hard work got us the title of the best digital marketing agency in San Francisco.
I have over a decade of experience running successful search engine optimization campaigns; in that time I have helped small businesses up to large international corporations. What I have learned is that every project is different. Each businesses has their own goals and I develop a custom approach to each project.
Generally, our SEO projects last anywhere from a few months to a year. However, the duration really depends on your company's size and what you want to achieve.
Let's talk about your objectives and explore some methods to achieve them.
show more
Palo Alto, California: Where Dreams Meet Reality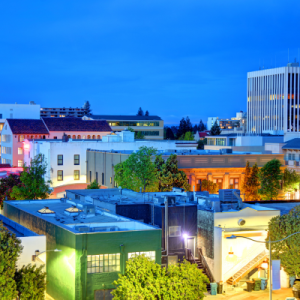 In the heart of Silicon Valley, where businesses thrive and innovation is the norm, stands Palo Alto. A city known for its technological advancements and entrepreneurial spirit. We, as a dedicated team, have made it our mission to support this progressive community by providing top-tier SEO services to the businesses of Palo Alto. By understanding the unique dynamics of this city, its residents, and its businesses, we have crafted SEO strategies that not only enhance online visibility but also reflect the ethos of this vibrant community.
For businesses in Palo Alto, being visible online is not just a choice but a necessity. Our commitment lies in ensuring that when someone searches for a product or service you offer, it's your business that stands out. By prioritizing organic search and aligning with the goals of Palo Alto businesses, we help bridge the gap between you and your potential clients, all through the power of strategic SEO.
About Palo Alto
Palo Alto, a name that resonates with innovation, creativity, and progress. Situated in California's Santa Clara County, this city is often seen as the beating heart of Silicon Valley. Known for housing Stanford University, Palo Alto is more than just an educational hub; it's where dreams are transformed into realities. The tree-lined streets, coupled with its rich historical significance, make it a desirable place for both residents and businesses alike. With a perfect blend of the old and the new, Palo Alto represents a city where traditions meet technology.
For someone new to Palo Alto, the city promises a journey filled with discoveries. From strolling in the serene Stanford campus to experiencing the dynamic energy of its tech hubs, Palo Alto ensures that every day is different. The city's charm is in its blend of quiet residential neighborhoods and its buzzing business centers, creating an environment of balance and growth.
Landmarks and Neighborhoods of Palo Alto
Stanford University: A cornerstone of Palo Alto, Stanford isn't just an institution but a symbol of inspiration. Its sprawling campus, iconic Hoover Tower, and the Rodin sculpture garden are sights that one shouldn't miss.
Professorville: Steeped in history, Professorville is a neighborhood that boasts homes from the late 19th and early 20th centuries. Walking through its streets is like taking a step back in time, with its beautiful homes representing various architectural styles.
The Hewlett-Packard Garage: Recognized as the birthplace of Silicon Valley, this garage is where Bill Hewlett and Dave Packard began their journey. A simple garage that became the starting point of a tech revolution.
Palo Alto Baylands Nature Preserve: A testament to Palo Alto's commitment to preserving nature, this is the largest tract of undisturbed marshland in the San Francisco Bay. An ideal place for bird watching and enjoying tranquility.
Midtown: A vibrant neighborhood known for its shopping, eateries, and cafes. It's a hub of activity and a perfect example of Palo Alto's urban charm.
Downtown North: Close to the University Avenue, this neighborhood offers a mix of residential comfort with the benefits of urban living. It's a melting pot of cultures, with its restaurants offering cuisines from all over the world.
Palo Alto, with its blend of tradition and modernity, promises an experience like no other. Through our SEO services, we aim to reflect this very essence, ensuring businesses here are not just seen, but remembered. By understanding the heart of this city, we create strategies that resonate with its spirit, driving success for its businesses and enriching the community.
show less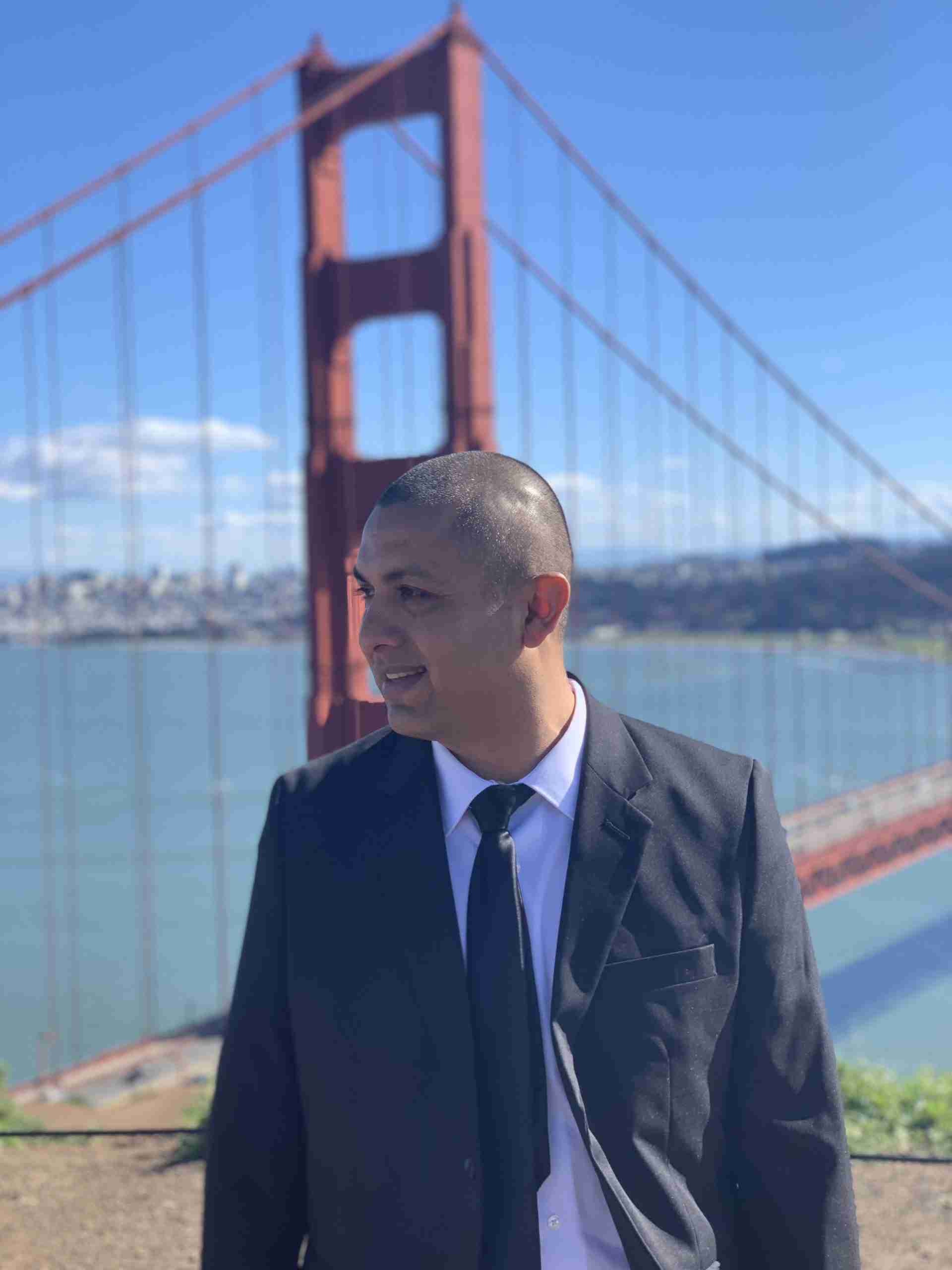 Our SEO Campaigns
Understanding the diverse needs of businesses, we've developed specialized SEO campaigns for various types of clients. Whether your a small local business, large corporation or an E-commerce shop we've got the expertise to grow your search traffic and market share.
Local SEO
Local SEO is about making sure neighborhood businesses are easy to find online. When people in the community search for services or products, we ensure our client's business shows up. This involves fine-tuning online profiles, using specific local keywords, and managing online feedback from customers. With this approach, local businesses become a top choice for community members.
National SEO
National SEO is about helping businesses become known all over the country. This process focuses on getting the business to rank high in online searches, regardless of where the searcher is located. We target broad keywords that have relevance nationwide and optimize the business's online presence. As a result, companies can connect with customers from any region.
E-commerce SEO
E-commerce SEO helps online shops attract more visitors. We ensure that when someone searches for a product, the online store's relevant product page is easily visible. This involves refining product descriptions, organizing the website, and making sure search engines understand the site's content. With our help, online shops see more traffic and, consequently, more sales.
Enterprise SEO
Enterprise SEO is specialized for large-scale businesses and platforms. We work to increase the visibility of products or services on a grand scale. This includes optimizing vast product listings, simplifying website navigation, and establishing a strong online brand presence. With this strategy, big businesses maintain a prominent online position and can effectively reach their vast customer base.
SEO Services Done Right
Here it From Them
Check out our testimonials below and discover the transformative impact of our SEO work on various businesses.
I worked with Lorenzo for nearly a year. From the initial recruiting process, Lorenzo was an exceptional manager. His communication skills were unparalleled, and he always stood up for his employees. He coordinated several cross-functional teams to create the best marketing strategy possible, connecting people with technical knowledge and marketing skills to ensure nothing was lost in translation. We worked in a complex biotechnology field, and Lorenzo's digital marketing skills helped drive paid and organic reach to the website, blog, and events. Lorenzo was kind and considerate, particularly to a newcomer, and quick to deliver usable feedback respectfully. He helped improve the work of everyone around him. It would be my absolute pleasure to work with Lorenzo again.
I've had the pleasure to collaborate with Lorenzo in various high-profile projects. Lorenzo's knowledge of SEO, SEM, and Google Adwords is the best in Monterey County. His commitment and relentless effort in finding the right formula that works best for his clients is what sets him apart from the rest.
He's a great guy who not only treats business – professionally, but he also builds great relationships with his colleagues and clients.
I look forward to working with him again!
Lorenzo is amazing. He one of the most relax & professional person I ever had the chance to work with. Everyday he work hard to increase Biochain online visibility which generated loads of lead for our sales team. On top of doing a great job for the company, he's always willing to teach others on SEO & marketing strategies . Overall, if you ever have the opportunity to work with Lorenzo expect a great working relationship and results.
Why We Are The Best Palo Alto SEO Agency
Explore the reasons below to understand why partnering with us is the best decision for your digital marketing journey.
Achieving Top Rankings
With my expertise, I ensure your business doesn't just get noticed; it dominates. Using cutting-edge techniques and a deep understanding of SEO algorithms, I make sure your website is ranked at the top of search results.
Your Local Palo Alto SEO Company
When you're searching for a SEO company in Palo Alto, you want local expertise. I am just a hop and skip away from Palo Alto which allows me to meet you at your business to discuss the project.
More Leads
My strategies are laser-focused on not just attracting visitors but converting them into valuable leads. By understanding your target audience, I can focus in on strategies ensuring every interaction is a step closer to conversion.
Palo Alto's Top SEO Experts
Our Palo Alto team is filled with seasoned SEO professionals from SEO specialists to content writers. We understand the ins and outs of search engine algorithms and use proven techniques to help businesses outrank the competition.
High-Quality, Wallet-Friendly Services
Everyone deserves top-tier SEO, regardless of their budget. My company provides SEO solutions without breaking the bank. I believe in transparent pricing, ensuring you get value with every penny spent.
Proof in Our Performance - Search and See
We rank on top of search for tons of local keywords here in the Bay Area and Silicon Valley. In fact we show up on top for nearly every marketing type of keyword in San Francisco where it is very competitive.
Partner with our Palo Alto SEO Company and see real services that bring real results!
Ready to dominate in search? Reach out now to get started.
Our SEO Case Studies
Read our case studies to learn how we assisted various businesses in achieving their marketing goals and expanding their revenue through SEO.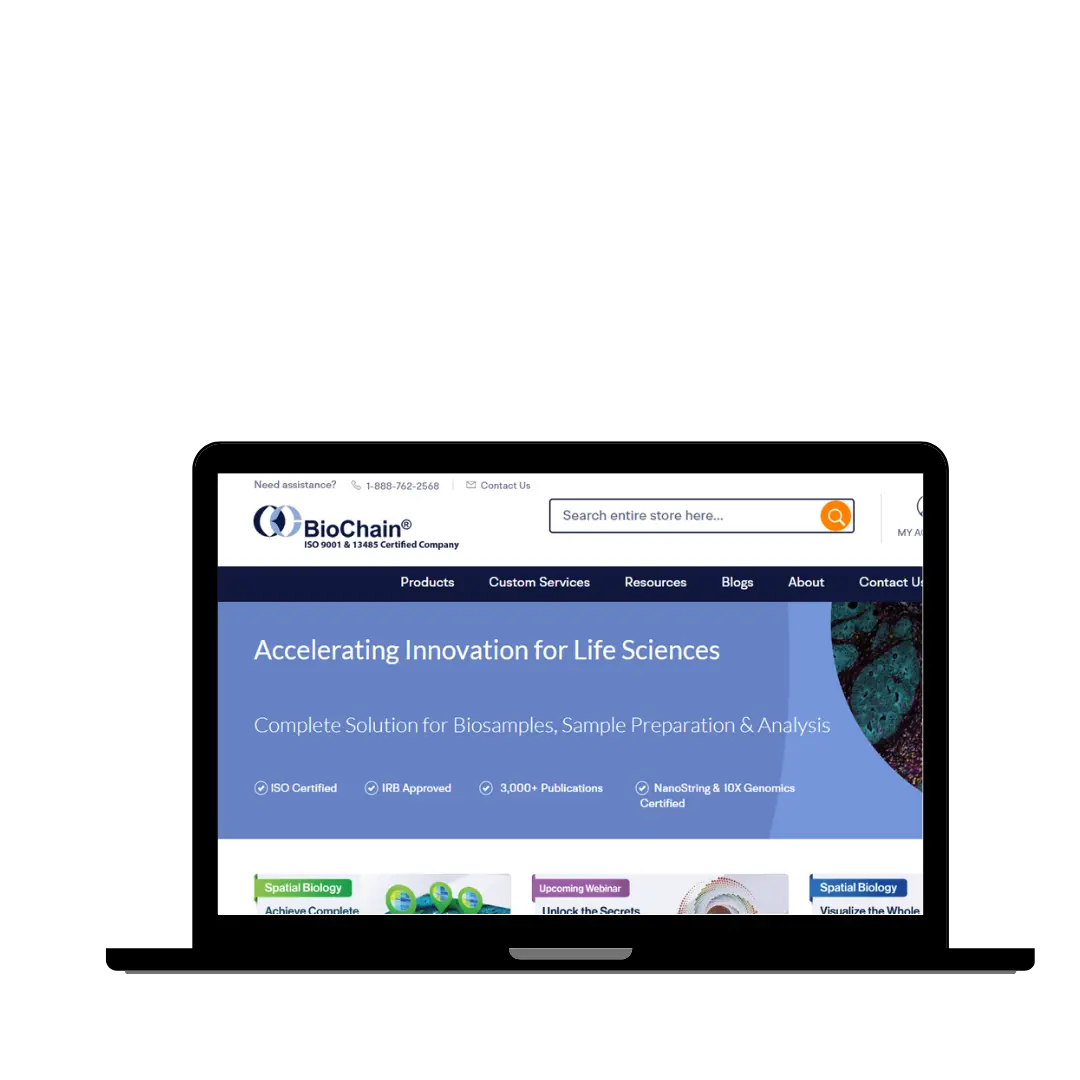 Life Science Company
Read our case study to discover how we helped a life science company grow their revenue through tailored SEO, content marketing, PPC advertising and SEO strategies.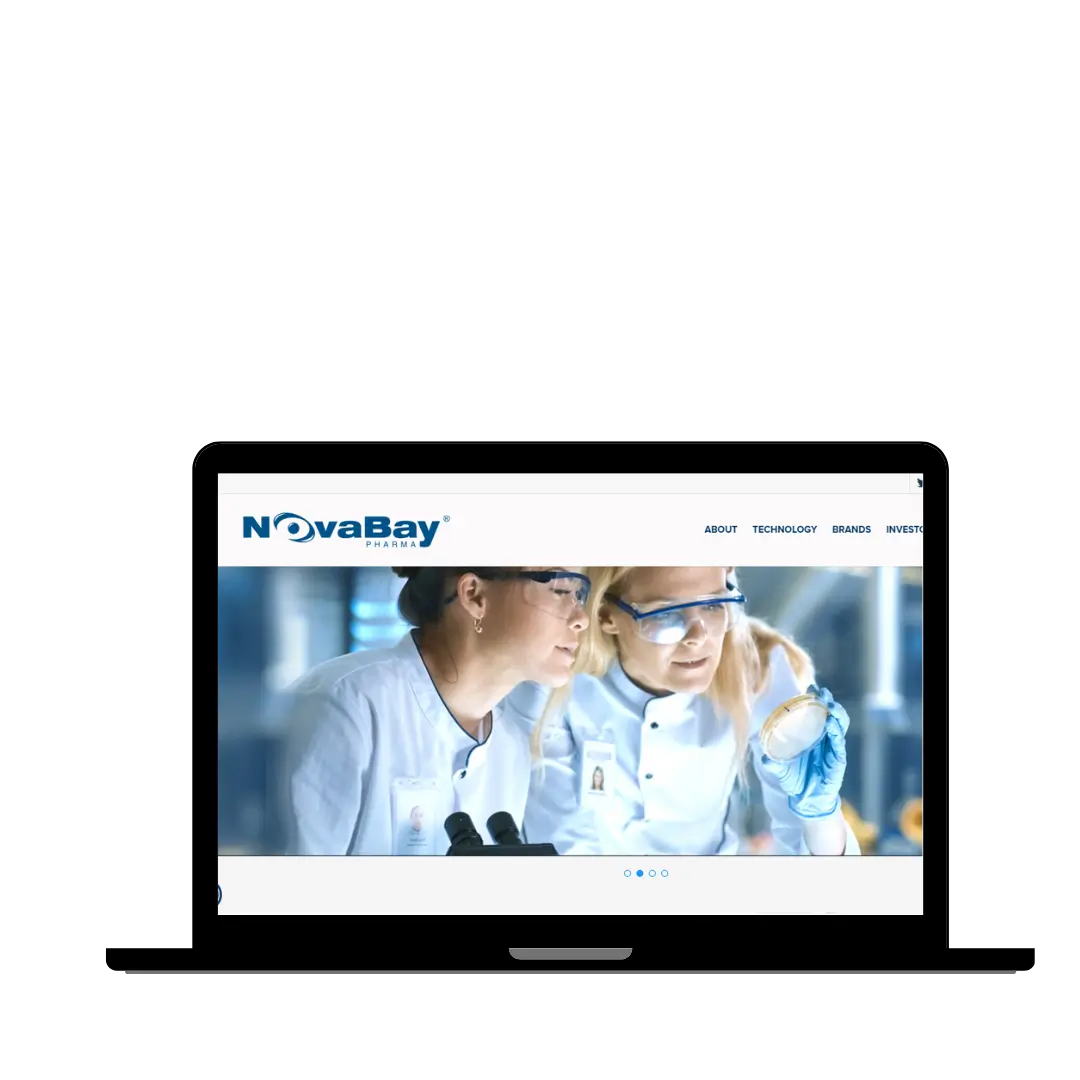 Pharmaceutical Company
Read our case study to discover how we helped a Pharmaceutical company with branding and growing their revenue with tailored PPC, content marketing and SEO strategies.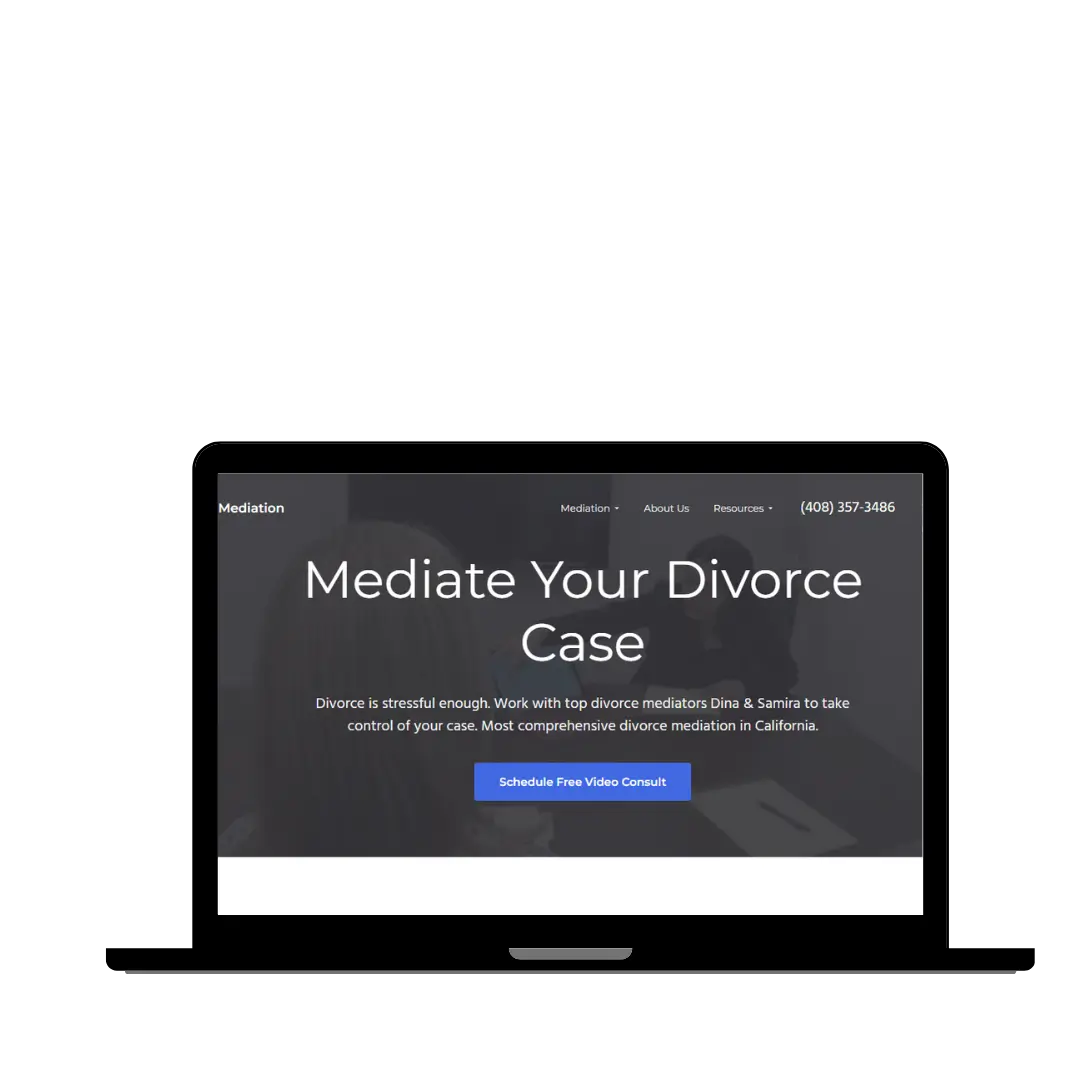 Divorce Mediation
Read our case study to discover how we helped a divorce mediator significantly grow her organic traffic through tailored SEO strategies.
Book Your Free SEO Consultation!
During the consultation, we'll take the time to understand your business and its challenges. Afterward, we'll provide a detailed plan and the associated costs to address those pain points.
What is SEO?
Diving deep into the world of SEO, one quickly realizes it's an intricate dance between technology and human behavior. SEO is the bridge that connects users with the information or services they're seeking. When we talk about SEO, we're discussing the art and science of optimizing a website so that it's not only palatable for search engines but also relevant and valuable for users. Think of your website as a library. SEO ensures that this library is organized, the books (content) are of high quality, and the librarian (search engine) can recommend the most relevant book to its readers (users). By emphasizing elements like E-A-T (Experience, Expertise, Authoritativeness, and Trustworthiness), SEO ensures that a website is not just a collection of pages but a hub of valuable information that serves its audience effectively.
The Importance of SEO: In the vast ocean of the internet, SEO acts as the guiding star for businesses to reach their desired destination: their target audience. As digital platforms become the primary touchpoints for consumers, the importance of SEO has skyrocketed. Imagine having a brick-and-mortar store in a bustling city but no signage, directions, or even a clear entrance. That's what a website without SEO is like in the digital realm. SEO ensures that your "digital storefront" is visible, accessible, and appealing to potential customers. It's not just about driving traffic; it's about attracting the right kind of traffic that will engage with your content, believe in your brand's message, and ultimately, convert into loyal customers. In essence, SEO is the cornerstone of a brand's digital identity, ensuring it shines brightly amidst its competitors.
People-First Content: While algorithms and rankings are crucial, at the heart of SEO lies the genuine intent to serve users. It's a common misconception that SEO is about stuffing keywords or employing tactics just to appease search engines. In reality, the most successful SEO strategies are those that prioritize people. After all, search engines' primary goal is to serve users the best possible content for their queries. By focusing on creating people-first content, businesses ensure that their content is not just technically sound but genuinely valuable. This approach fosters trust, builds lasting relationships, and positions a brand as a reliable authority in its field. In the ever-evolving landscape of digital marketing, where trends come and go, the consistent thread that remains is the need for authentic, valuable content that speaks to the heart of the audience.
How Does SEO Work?
At the heart of SEO lies the art of understanding user intent. This begins with keyword research, a meticulous process of uncovering the exact terms and phrases your potential customers type into search engines. By identifying these keywords, businesses can craft content that aligns with users' queries, ensuring relevancy and enhancing visibility. However, it's essential to strike a balance. While keywords act as the foundation, they shouldn't overshadow the content's primary purpose: to serve the user. Effective SEO integrates keywords seamlessly, ensuring that content reads naturally and genuinely addresses the user's needs. It's not about mere insertion; it's about crafting content where keywords enhance the narrative, guiding users to the solutions they seek.
Quality Content Creation: In the vast digital landscape, content acts as the beacon that attracts and retains users. But not all content is created equal. Quality content is a blend of expertise, authenticity, and relevance. It delves deep, offering insights, solutions, and value that users won't find elsewhere. By adhering to the principles of E-A-T (Experience, Expertise, Authoritativeness, and Trustworthiness), businesses ensure their content stands out, not just as information but as a trusted resource. Engaging content isn't about pandering to algorithms; it's about fostering genuine connections, addressing user pain points, and establishing a brand as a thought leader in its domain.
Technical SEO: While content might be the face of SEO, technical SEO is the backbone. It's the intricate web of backend optimizations that ensures a website runs smoothly, offering users a seamless experience. Imagine a library with the best books, but with a leaking roof and no catalog system. That's a website with great content but poor technical SEO. From ensuring swift page load times to optimizing for mobile devices, from crafting clear XML sitemaps to implementing structured data, technical SEO ensures that a website is both user-centric and search engine-friendly. It's about creating a robust digital infrastructure where content can shine and users can navigate effortlessly.
Link Building: In the realm of SEO, links act as endorsements. When reputable sites link back to yours, it's a nod of approval, signaling to search engines that your content is valuable and authoritative. But link building isn't about quantity; it's about quality. A few links from authoritative sites can be more impactful than numerous links from lesser-known sources. Effective link building is strategic, focusing on fostering genuine relationships, collaborating on meaningful projects, and consistently producing stellar content that others naturally want to reference.
Local SEO: For businesses with a local footprint, local SEO is the compass that guides nearby customers to their doorstep. It's about ensuring that when someone in your vicinity searches for services you offer, your business pops up. This involves optimizing for location-specific keywords, garnering positive local reviews, and ensuring consistent name, address, and phone number (NAP) information across all online platforms. With tools like Google My Business, businesses can offer users a snapshot of their services, hours of operation, and even customer testimonials, ensuring they stand out in local searches.
Monitoring and Analysis: The digital landscape is ever-evolving, and what works today might not be as effective tomorrow. This is where monitoring and analysis come into play. By keeping a pulse on performance metrics, user behavior, and search engine algorithm changes, businesses can adapt, refine, and evolve their strategies. Tools like Google Analytics offer a goldmine of insights, from understanding which content resonates most with users to identifying potential areas of improvement. It's about being proactive, anticipating changes, and always striving for better.
Ethical Practices: In the world of SEO, integrity matters. Ethical, or "white hat" SEO, focuses on genuine efforts to improve user experience and provide value. It shuns deceptive tactics or shortcuts that might offer temporary gains but can lead to penalties in the long run. Ethical SEO is transparent, honest, and user-centric. It's about building a digital presence that users can trust, ensuring that every optimization, every piece of content, and every strategy is rooted in authenticity and a genuine desire to serve the audience.
What is local SEO vs SEO?
Local SEO and traditional SEO are closely related but serve different purposes. While traditional SEO focuses on improving your site's visibility on a global or national level, local SEO targets a specific geographical location.
Understanding Local SEO: Local SEO is like the neighborhood guide of the digital world. It ensures that businesses are easily found by consumers in their immediate vicinity. When someone searches for a service "near me" or specifies a city or town in their search, local SEO strategies come into play. It's about ensuring that your business pops up in those local searches, making it easier for locals to find and choose you. This form of SEO is especially vital for brick-and-mortar businesses or services that cater to a specific area. By optimizing for local keywords, ensuring accurate business listings, and gathering local reviews, businesses can establish a strong digital footprint in their community.
The Importance of Local SEO: Imagine you're craving pizza in your city. You're more likely to search for "best pizza in [your city]" rather than just "best pizza." This is where local SEO shines. It ensures that when potential customers in your area are looking for products or services you offer, your business stands out. With the rise of mobile searches and the convenience of "near me" queries, local SEO has become a game-changer. It's not just about being visible; it's about being visible to the right people. By optimizing for local search, businesses can drive more foot traffic, foster local engagement, and ultimately boost sales within their community.
Local SEO vs. Traditional SEO: While both local and traditional SEO aim to improve a website's visibility in search engines, their focus areas differ. Traditional SEO casts a wider net, aiming to reach audiences on a national or even global scale. It's about broad keywords, general topics, and a vast audience. On the other hand, local SEO is like a laser-focused strategy targeting specific geographical areas. It emphasizes location-based keywords, local business listings, and region-specific content. For instance, while traditional SEO might target "best digital cameras," local SEO would hone in on "best digital camera stores in Palo Alto."
The Human Connection in Local SEO: At its core, local SEO is about community. It's about connecting businesses with the people right in their backyard. While traditional SEO might provide a user with information, local SEO goes a step further, guiding them to a nearby solution. It's personal, direct, and incredibly effective. When a user searches for a local service, they're often ready to engage, making them high-quality leads. By adopting a conversational tone and addressing the unique needs and concerns of the local audience, businesses can foster trust, build lasting relationships, and turn local searchers into loyal customers.
In essence, while traditional SEO broadens your reach, local SEO deepens your local impact. It's about being the go-to solution in your community, ensuring that when locals need your product or service, you're the first name that comes to mind.
Types of SEO Services?
SEO services encompass a wide range of strategies and techniques, all aimed at improving a website's visibility in search engine results. Here's a closer look at the different types of SEO services:
On-Page SEO: On-Page SEO is like the foundation of a building. It ensures that each brick, each floor, and each room is in its right place. In the digital world, this translates to optimizing the elements within your website. It's about ensuring that each piece of content, from blog posts to images, is optimized for specific keywords. But it's not just about keywords; it's about creating content that provides value to visitors. This includes optimizing meta descriptions, title tags, and ensuring that content is easily readable and relevant. When your on-page elements are in harmony, search engines can easily understand the context and relevance of your content, leading to better rankings.
Off-Page SEO: Imagine your website as a book. While on-page SEO ensures that the content inside the book is top-notch, off-page SEO is about getting people to talk about and recommend your book. It's the external factors, like backlinks from reputable sites, social media shares, and mentions on other platforms, that vouch for your site's credibility and quality. Off-page SEO is like the word-of-mouth marketing of the digital world. By building a strong backlink profile and fostering genuine relationships with influencers and other websites, you can boost your site's authority and trustworthiness in the eyes of search engines.
Technical SEO: Behind every great website is a robust and efficient engine. Technical SEO is all about ensuring that this engine runs smoothly. It delves into the nitty-gritty aspects of your website, ensuring that search engines can easily crawl, index, and interpret your content. This includes optimizing site speed, ensuring mobile-friendliness, creating XML sitemaps, and implementing structured data. In essence, while on-page and off-page SEO attract and engage users, technical SEO ensures that there are no hiccups in delivering the content to these users.
Content SEO: Content is the heart and soul of SEO. It's the medium through which you communicate with your audience, answer their queries, and provide solutions. Content SEO is about crafting content that's not only valuable and relevant but also optimized for search engines. It's about understanding the intent behind user queries and creating content that addresses those needs. From blog posts to videos, infographics to podcasts, content SEO ensures that whatever you produce is easily discoverable and resonates with your audience.
Local SEO: For businesses that cater to a local audience, be it a neighborhood cafe or a city-wide plumbing service, local SEO is the key to driving foot traffic. It's about ensuring that when someone in your vicinity searches for a service you offer, your business pops up. This includes optimizing for local keywords, managing local business listings, and gathering positive reviews. In essence, local SEO is about being the local go-to solution.
E-Commerce SEO: The digital marketplace is bustling, and e-commerce SEO ensures that your products stand out. It's about optimizing product descriptions, improving site navigation, and ensuring a seamless checkout process. When customers can easily find and purchase your products, your online store thrives.
Mobile SEO: In today's mobile-first world, ensuring that your website is mobile-friendly is paramount. Mobile SEO is about providing a seamless browsing experience for users on the go. From responsive design to optimized images, it ensures that your content looks great and loads quickly on all devices.
Voice Search SEO: As voice-activated devices become more prevalent, optimizing for voice search is crucial. It's about understanding the conversational tone of voice queries and ensuring that your content provides direct and relevant answers.
International SEO: For businesses that cater to a global audience, international SEO ensures that your content resonates with users from different cultures and languages. It's about understanding regional nuances and optimizing your site accordingly.
SEO Audit: An SEO audit is like a health check-up for your website. It identifies areas of strength, pinpoints weaknesses, and provides actionable insights to improve your site's performance. By understanding where you stand, you can craft a more effective and targeted SEO strategy.
In essence, SEO services are like the gears of a well-oiled machine, each playing a crucial role in ensuring that your website ranks high, attracts traffic, and engages users. Whether it's on-page elements, off-page strategies, or technical optimizations, each aspect of SEO is vital to your online success.
How Much Do SEO Services Cost?
The cost of SEO services can vary widely, depending on various factors such as the scope of the project, the expertise of the agency, the competitiveness of your industry, and your specific goals. Here's a closer look at what influences the cost of SEO services:
Understanding the Cost Factors: When diving into the world of SEO, it's essential to recognize that the cost isn't just a random number. Several elements come into play. For instance, a larger website with hundreds of pages will naturally require more work than a smaller site. Similarly, if you're targeting highly competitive keywords, it might take more resources and time to rank. The current state of your website's SEO also plays a role. If your site has been penalized or has technical issues, rectifying those can add to the cost. Moreover, the level of expertise you're seeking – whether you want a top-tier agency with a proven track record or a freelancer just starting out – can significantly influence the price.
Different Pricing Models: SEO agencies and professionals offer a variety of pricing structures. Some might charge an hourly rate, which is beneficial if you have specific tasks you want to be addressed. Monthly retainers are common for businesses looking for ongoing SEO services and support. Project-based pricing is ideal for one-off tasks, like a website audit or a content creation project. Performance-based pricing, on the other hand, means you pay for results. For instance, you might agree to pay a certain amount for each lead generated or for achieving top rankings for specific keywords. It's crucial to understand each model, its pros and cons, and which one aligns with your business needs.
The Value of SEO: While discussing costs, it's vital to shift the focus from expense to value. SEO isn't a mere cost; it's an investment in your business's future. When done right, SEO can drive a steady stream of organic traffic, enhance brand visibility, and increase sales. It's not about quick wins but building a robust online foundation that will yield results for years to come. So, when evaluating the cost, consider the potential return on investment (ROI). A well-executed SEO strategy can offer an ROI that far surpasses the initial investment.
Beware of Low-Cost Offers: The digital landscape is riddled with offers of cheap, quick-fix SEO solutions. While these might seem attractive, especially for startups or small businesses on a tight budget, they often come with a catch. Cheap services might use outdated or black-hat techniques that can harm your site in the long run. SEO is a meticulous process that requires expertise and ethical practices. It's better to invest in quality services that, although might seem pricier upfront, will provide sustainable, long-term results.
Transparency and Communication: When partnering with an SEO agency or professional, open dialogue is crucial. Ensure they are transparent about their pricing, methodologies, and the scope of work. Discuss your budget openly, set clear expectations, and ensure there's a mutual understanding. A reputable agency will always be upfront about what they can and cannot achieve within a given budget.
Customized Solutions: Your business is unique, and so are its digital needs. A cookie-cutter SEO package might not address the specific challenges and opportunities your business faces. Instead, opt for agencies or professionals who take the time to understand your business, industry, and goals. A tailored SEO strategy, crafted keeping in mind your unique selling points, target audience, and market dynamics, will always yield better results.
In conclusion, while SEO costs can vary, it's essential to view it as a strategic investment. By understanding the various factors that influence the price, being wary of too-good-to-be-true offers, and focusing on value-driven solutions, you can ensure that your SEO endeavors are both cost-effective and impactful.
What skills should an SEO expert know?
Search Engine Optimization (SEO) is a game-changer for businesses. Think of it as the magic behind the scenes that makes your website pop up when someone searches for something related to your business on Google or other search engines. If you're wondering what an SEO expert does and why they're so important, here's a comprehensive breakdown.
Keyword Research and Analysis: When we talk about SEO, the first thing that often comes to mind is keywords. Imagine you run a bakery in New York, and someone types in "best New York bakery" on Google. You'd want your business to show up, right? That's where keyword research comes in. An SEO expert spends time figuring out what words or phrases people use when they're looking for businesses like yours. They then ensure that your website includes these words, improving the chances of your site appearing in search results. Additionally, these experts assess which keywords are more likely to bring valuable traffic to your site. It's not just about quantity but quality.
Understanding of On-Page and Off-Page SEO: On-page and off-page SEO are like the two sides of a coin. On-page SEO refers to changes made directly on your website. Think of it as sprucing up your online shop – from setting up eye-catching displays (your content) to ensuring the doors are easy to open (user experience). This includes optimizing your website's headers, meta descriptions, and content to be both user-friendly and search-engine friendly. On the other hand, Off-page SEO is about promoting your shop around town. It involves actions taken outside your website, like earning backlinks from reputable sources. Both are essential, and a proficient SEO expert knows how to balance the two to achieve the best results.
Technical SEO Knowledge: Behind every great website is a solid foundation. Technical SEO is that foundation. It's all the behind-the-scenes work ensuring your website is easily accessible by search engines. For example, if your website takes a long time to load or doesn't display correctly on mobile devices, search engines might not show it to users as often. An SEO expert ensures that such technical issues are addressed, making sure your website is quick, mobile-friendly, and structured in a way that search engines can easily understand.
Content Creation and Optimization: We've all heard the phrase "content is king," and in the SEO world, it holds true. But creating content isn't just about writing articles or blog posts. It's about crafting information that's valuable to your audience and easily digestible by search engines. An SEO expert ensures that your content contains relevant keywords naturally. They also optimize other elements, like images, to ensure they don't slow down your website and are easily found by search engines. When done right, content can be a powerful tool to attract and retain customers.
Link Building Strategies: Think of backlinks as street cred for your website. When other reputable websites link to yours, it's like they're vouching for you, telling search engines, "Hey, this site is trustworthy and provides value." An SEO professional knows the significance of these backlinks. But it's not about gathering tons of links; it's about quality. A good link-building strategy focuses on earning links from authoritative websites relevant to your industry.
Local SEO Expertise: For businesses that serve specific areas, local SEO is a must. Let's say you run a salon in San Francisco. When someone nearby searches for "salons near me" or "San Francisco salons," you want your business to be at the top of that list. Local SEO is all about that – making sure your business stands out in local searches. It involves optimizing for local keywords, managing your business's online reviews, and ensuring your business's name, address, and phone number are consistent everywhere online.
Keeping Up with SEO Trends: Search engines, especially Google, are always evolving. What worked a year ago in SEO might not work today. This constant change means that SEO experts must always be learning and adapting. They stay updated with the latest changes and shifts in the SEO landscape, ensuring that the strategies they implement for your business remain effective and up-to-date. Remember, SEO isn't a one-time thing; it's a continuous process of improvement and adaptation.
Are SEO agencies worth it?
Hiring an SEO agency can be a valuable investment for many businesses, but is it worth it? Here's a closer look at what makes SEO agencies worth considering:
Expertise and Experience: In the vast digital landscape, SEO stands out as a critical component for online success. However, mastering SEO isn't a walk in the park. It demands a deep understanding of algorithms, user behavior, and industry trends. This is where an SEO agency shines. With a dedicated team of professionals who live and breathe SEO, these agencies bring to the table years of experience and a wealth of knowledge. They're well-versed in the intricacies of SEO, from algorithm updates to emerging trends. This expertise ensures that your business is always a step ahead, leveraging proven strategies that align with the ever-evolving digital world.
Time and Resource Savings: Imagine the time it takes to learn, implement, monitor, and adjust SEO strategies. Now, think about the other core aspects of your business that demand your attention. Balancing both can be overwhelming. This is where an SEO agency becomes invaluable. They take the reins of your SEO efforts, ensuring that everything runs smoothly. With their efficient processes and dedicated teams, they can execute strategies more effectively than an in-house team juggling multiple responsibilities. This not only saves time but also ensures that your resources are utilized optimally, giving you a better return on investment.
Customized Solutions: No two businesses are the same, and a cookie-cutter approach to SEO won't cut it. An SEO agency recognizes the unique challenges and opportunities your business presents. They delve deep into understanding your brand, target audience, and industry dynamics. This comprehensive understanding allows them to craft bespoke SEO strategies that cater specifically to your business needs. It's not about following a generic template; it's about creating a tailored approach that aligns with your brand's voice, values, and objectives.
Measurable Results: In the world of digital marketing, data is king. An SEO agency doesn't operate on hunches. They rely on data-driven insights to craft and adjust strategies. With regular reporting, they provide a clear picture of how your SEO efforts are faring. This transparency ensures you're always in the loop, understanding where you're excelling and where there's room for improvement. By quantifying results, they offer a clear view of your ROI, ensuring that every penny spent is accounted for and utilized effectively.
Ethical Practices: The digital realm is rife with shortcuts and black-hat techniques that might promise quick results but can harm your reputation in the long run. A reputable SEO agency prioritizes integrity. They adhere to ethical, white-hat SEO practices that stand the test of time. By focusing on genuine value, transparency, and quality, they ensure that your online reputation remains untarnished and your audience trusts your brand.
Long-Term Investment: SEO isn't a sprint; it's a marathon. It demands patience, persistence, and continuous adaptation. An SEO agency is in it for the long haul. They're not looking for quick wins but sustainable success. With their finger on the pulse of the digital world, they ensure that your strategies evolve, keeping pace with changing algorithms, industry trends, and audience preferences.
Access to Tools and Technologies: The digital world is powered by tools and technologies that offer insights, streamline processes, and enhance strategies. SEO agencies come equipped with a suite of these advanced tools, from analytics platforms to keyword research tools. These tools, often premium and state-of-the-art, provide a competitive edge, ensuring that your SEO strategies are backed by the latest technologies.
In conclusion, while the cost of hiring an SEO agency might seem like a significant outlay initially, the long-term benefits, from enhanced visibility to increased ROI, make it a worthy investment. However, the key lies in partnering with the right agency that aligns with your values, understands your goals, and commits to driving tangible results.
Does My Business Need SEO?
In today's digital age, SEO is no longer a luxury; it's a necessity for most businesses. Here's why:
Visibility and Reach: In the vast expanse of the internet, standing out is more challenging than ever. Every day, millions of searches are conducted, and if your business isn't visible, you're missing out on a significant chunk of potential customers. SEO acts as a beacon, guiding potential customers to your digital doorstep. By optimizing your website and content for search engines, you increase the chances of your business appearing at the top of search results. This heightened visibility means more eyes on your brand, more clicks on your website, and ultimately, more potential for conversions. It's not just about being seen; it's about being seen by the right people, those actively searching for what you offer.
Building Trust and Credibility: In the digital realm, trust is currency. Users are more discerning than ever, and they seek brands they can trust. SEO plays a pivotal role in building this trust. A high-ranking website is often perceived as more credible and authoritative. But it's not just about rankings. By ensuring a seamless user experience, fast load times, and high-quality, relevant content, SEO fosters trust among visitors. When users find answers to their questions, solutions to their problems, and valuable insights on your site, they associate your brand with reliability and expertise. Over time, this trust can translate into loyalty, turning visitors into returning customers.
Understanding Your Audience: The beauty of SEO lies in its dual focus: search engines and users. While the primary goal is to rank high, the underlying objective is to understand and cater to your audience. SEO provides insights into what your potential customers are searching for, the questions they're asking, and the solutions they seek. This understanding allows businesses to craft content that speaks directly to their audience's needs and desires. By aligning your content with user intent, you not only make your website more discoverable but also ensure that visitors find value, relevance, and connection when they land on your pages.
Long-Term Success: The digital landscape is ever-evolving, with trends coming and going. However, SEO stands out as a consistent pillar of online success. While certain tactics may change, the core principles of SEO remain rooted in quality, authenticity, and user focus. Investing in SEO is akin to building a solid foundation for your digital presence. It's not about chasing quick wins but cultivating long-term growth. As algorithms change and industries evolve, a robust SEO strategy ensures that your business remains adaptable, relevant, and successful in the long run.
Competitive Edge: In today's cutthroat business environment, every edge counts. SEO offers businesses a competitive advantage, ensuring they're not lost in the sea of online content. A well-optimized website, combined with quality content, positions your brand as an authority in your industry. When potential customers search for products or services you offer, an effective SEO strategy ensures you're at the forefront, capturing their attention before your competitors do. It's about carving out a digital space, asserting your expertise, and consistently delivering value.
Local Engagement: For local businesses, the digital world offers a unique opportunity to connect with the community. Local SEO focuses on optimizing your online presence for a specific geographic location. Whether it's optimizing for local keywords, managing local business listings, or garnering positive reviews, local SEO ensures that when community members search for services you offer, your business is front and center. It's about being accessible, relevant, and engaged with your local audience.
Measurable Results: One of the standout benefits of SEO is its measurability. Unlike some traditional marketing methods where ROI can be nebulous, SEO offers clear, quantifiable results. With tools like Google Analytics, businesses can track metrics like traffic, engagement, conversion rates, and more. This data-driven approach allows for continuous refinement, ensuring strategies are always optimized for maximum impact.
Cost-Effective: In the realm of digital marketing, budgets can quickly spiral. However, SEO stands out as a cost-effective strategy. While there's an initial investment in optimizing your website and creating quality content, the organic traffic generated from SEO often proves more sustainable and cost-effective in the long run compared to paid advertising. It's about building a steady stream of organic traffic, reducing dependency on paid channels, and ensuring a better ROI.
In summary, SEO is not just for large corporations or e-commerce giants; it's for any business that wants to connect with its audience, build trust, and succeed in the digital landscape. It's about understanding, effort, authenticity, and a focus on quality and people-first content. Whether you're a small local business or a global brand, SEO can provide significant value, ensuring that your online presence resonates with your audience and reflects your brand's integrity and expertise.
A SEO Company in Palo Alto Focused On Growing Your Bottom Line
Work with an SEO company who's driven by results and fueled by passion. Reach out now and let's make it happen!