Pasadena SEO Company: Boosting Your Business to the Top!
Discover the power of local SEO with Pasadena's leading SEO company. We tailor strategies to place your business at the forefront of digital success.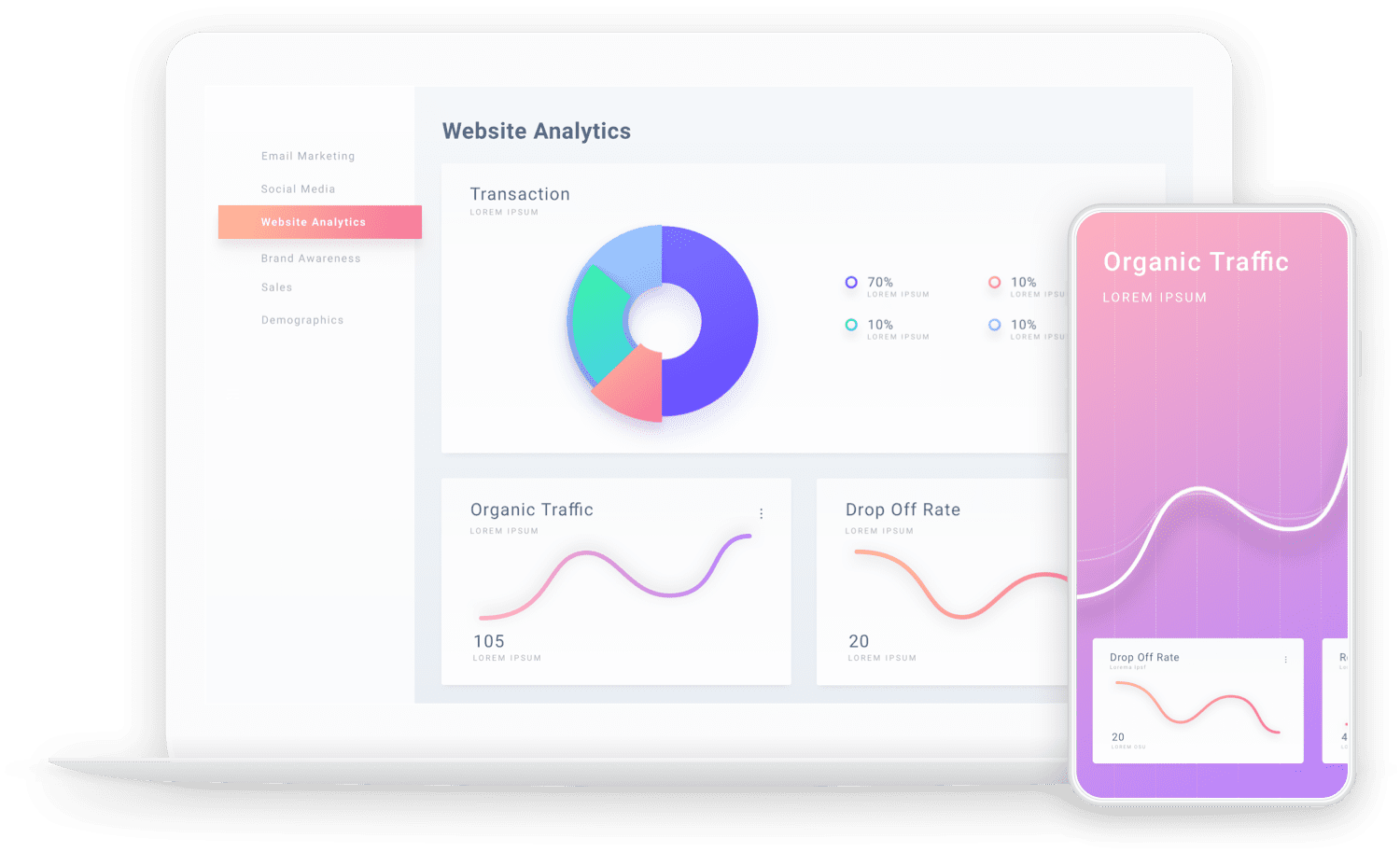 Drive traffic and leads with our

SEO services.

We develop custom SEO Services proven to get you more customers. Request a free custom strategy!
Search Engine Optimization
Services
Keyword Research
Harness the benefits of strategically chosen keywords. Our team ensures that every term we identify maximizes your online reach.
Learn More
The world of online search is ever-evolving, and staying ahead means constantly updating our knowledge. With our keyword research services, we sift through volumes of data to uncover golden nuggets – keywords that represent untapped opportunities. Every term we identify is backed by insights into search volume, competition, and potential ROI. This meticulous approach ensures your content is primed to attract, engage, and convert.
Technical SEO
Dive deeper than surface-level SEO with our technical expertise. A seamless, optimized website architecture awaits you.
Learn More
A website's performance is pivotal to its success. Small issues can snowball into significant problems, driving users away. We prevent such scenarios. Our technical SEO audits delve deep, identifying and rectifying potential pitfalls. Whether it's fixing broken links, optimizing XML sitemaps, or ensuring mobile-friendliness, we leave no stone unturned to make your site the best version of itself.
SEO Optimized Content Writing
With content that's both insightful and SEO-driven, Lorenzo Gutierrez Digital Marketing ensures your brand stands out in the crowded digital landscape.
Learn More
The world is brimming with content, but only the valuable ones stand out. Our SEO content writing service is based on the premise of offering readers something they can't find elsewhere. With meticulous research and an understanding of the latest industry trends, we ensure your content isn't just informative but also actionable. This way, you become a go-to source for information in your niche.
On-Page SEO
Optimization isn't just about content; it's about every component on your page. Let's turn each of them into assets for your online success.
Learn More
The best kind of optimization is one that aligns with user intent. Our approach to on-page SEO is rooted in understanding your audience's needs and crafting pages that cater to these needs. By optimizing headers, images, and even the site's URL structure, we create a seamless user experience, driving engagement and conversions.
Off-Page SEO
Creating a consistent, authoritative digital presence is key. With our off-page strategies, your brand's voice reaches further and resonates stronger.
Learn More
The digital world thrives on connections. Our off-page SEO services are designed to help your brand establish and nurture these crucial connections. Through meticulous research, we identify opportunities for guest posts, collaborations, and partnerships that enhance your brand's credibility and reach. It's about casting a wider net to catch the right kind of audience.
Link Building
Establishing connections in the digital domain boosts your credibility. Our link-building strategies ensure these connections are relevant, strong, and lasting.
Learn More
Building links isn't just about quantity; quality takes precedence. We prioritize connections with websites that are authoritative, relevant, and trustworthy. By fostering relationships with such platforms, we ensure that the links pointing to your site are valuable, pushing you higher in search engine rankings and cementing your position as an industry leader.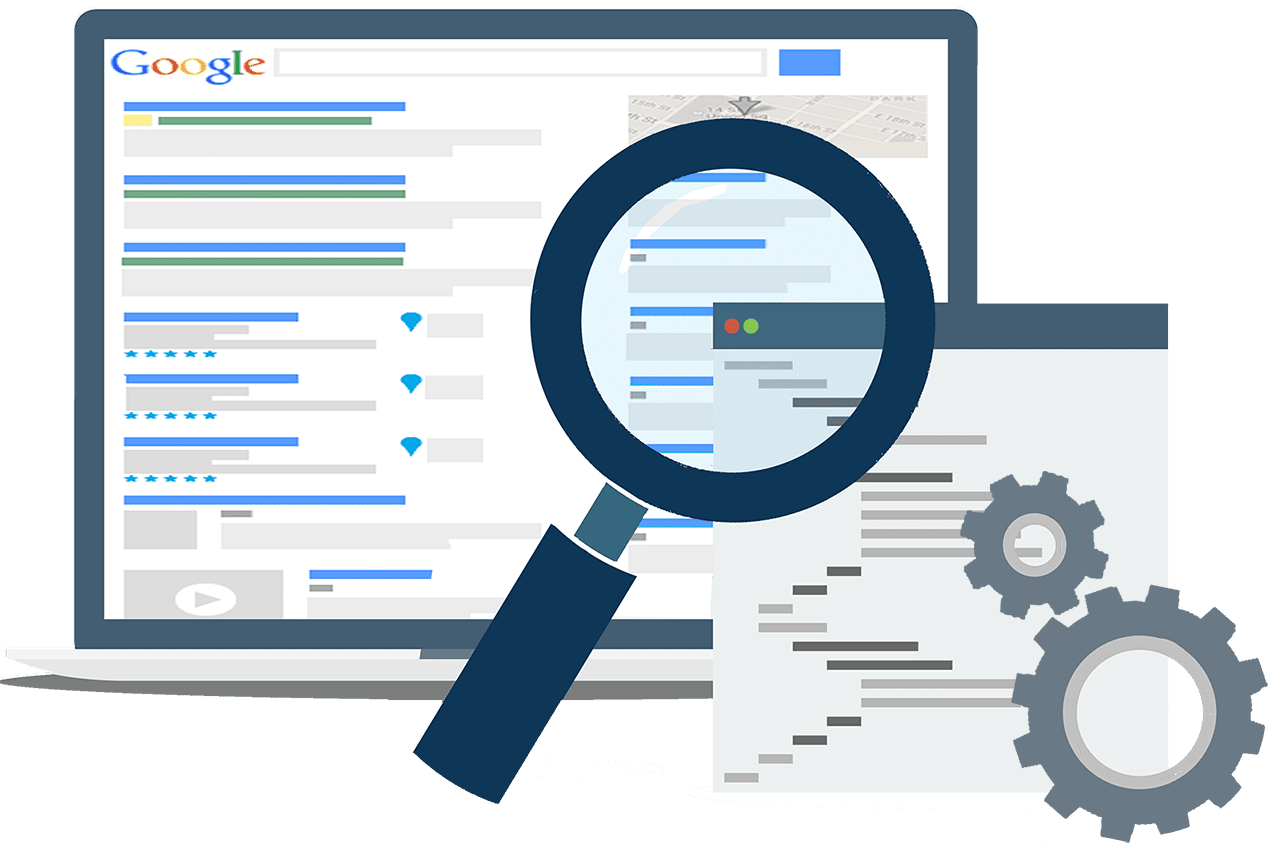 Hey there! Looking for a SEO Agency in Pasadena?
You've come to the right place. I help local Pasadena businesses grow their online presence and revenue with SEO. Click the link or fill out a form below to get started.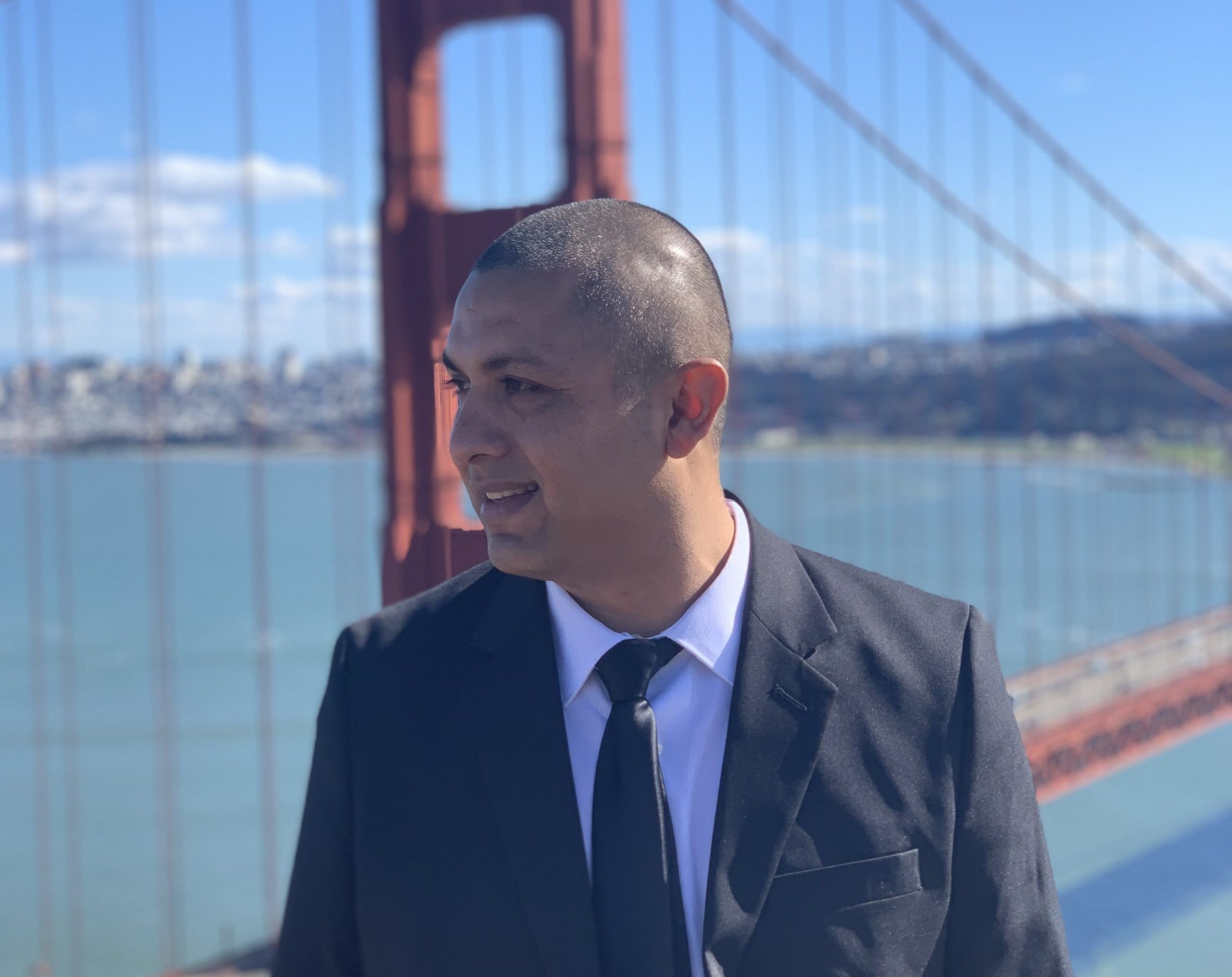 Lorenzo Gutierrez: Your Trusted Pasadena SEO Expert
Hello, I'm Lorenzo Gutierrez, the driving force behind our dedicated team. As the Founder and your trusted SEO expert, I've collaborated with a diverse range of businesses, from local mom and pops to renowned international brands.
I have over ten years running SEO campaigns and I hold an MBA from Western Governors University this foundation allows me to seamlessly integrate my passion for SEO and digital marketing with your business objectives, ensuring we're always aligned in our vision and goals. If your interested in partnering up drop me a message and we can start by having a conversation to see if this is a good fit.
show more
Pasadena, California: A City of Culture and Innovation
Pasadena, nestled in the heart of California, is a city that seamlessly blends its rich history with modern innovation. Known for its iconic landmarks, cultural institutions, and vibrant neighborhoods, Pasadena offers a unique blend of old-world charm and contemporary flair.
At the heart of Pasadena lies the historic Old Town, a bustling district filled with beautifully preserved buildings, boutique shops, and a plethora of dining options. Walking through its brick-lined streets, one can't help but feel transported to a bygone era, where every corner tells a story of the city's illustrious past.
But Pasadena is not just about its history. The city is home to the renowned California Institute of Technology (Caltech), a world-class institution that has been at the forefront of scientific and technological advancements. The presence of Caltech, along with the Jet Propulsion Laboratory, has solidified Pasadena's reputation as a hub for innovation and research.
One cannot talk about Pasadena without mentioning the Rose Bowl, an iconic stadium that hosts the annual college football game and the Tournament of Roses Parade. This event, held on New Year's Day, is a spectacle of vibrant floats, talented marching bands, and equestrian units, drawing visitors from all over the world. The Rose Bowl also serves as a venue for various other events, concerts, and flea markets, making it a central part of Pasadena's cultural fabric.
Nature enthusiasts will find solace in the city's numerous parks and gardens. The Huntington Library, Art Museum, and Botanical Gardens offer a serene escape with its vast collection of art, literature, and beautifully landscaped gardens. Whether you're looking to admire European art, delve into American history, or simply stroll through themed gardens, The Huntington offers a diverse experience for all its visitors.
Pasadena's commitment to arts and culture is evident in its array of theaters and museums. The Norton Simon Museum boasts an impressive collection of European and Asian art, while the Pasadena Playhouse, a historic theater, offers a range of performances, from classic plays to contemporary productions.
The city's culinary scene is equally impressive. From upscale restaurants serving gourmet dishes to quaint cafes offering comfort food, Pasadena caters to a variety of palates. The city's diverse population is reflected in its food offerings, with a range of cuisines from around the world available for residents and visitors alike.
Pasadena also takes pride in its community events that foster a sense of togetherness among its residents. The annual Pasadena Chalk Festival, where artists create stunning murals using just chalk, is a testament to the city's vibrant arts scene. Similarly, events like the Pasadena Film Festival and Make Music Pasadena celebrate the city's love for cinema and music.
Accessibility is another feather in Pasadena's cap. With its well-connected public transportation system, including the Metro Gold Line, getting around the city is a breeze. This ease of transportation, combined with its array of amenities, makes Pasadena a desirable place for both residents and businesses.
In terms of education, Pasadena doesn't lag. Apart from Caltech, the city is home to several reputed institutions like Pasadena City College, ensuring that residents have access to quality education right at their doorstep.
In conclusion, Pasadena, California, is a city that offers the best of both worlds. Its rich history is beautifully blended with its modern amenities, making it a place where tradition meets innovation. Whether you're drawn to its cultural institutions, academic hubs, or simply the charm of Old Town, Pasadena promises a unique experience that's hard to replicate.
show less
Pasadena Local SEO Services
Transform online local searches into real-world customers. Being locally visible ensures your community knows where to find you. – Check out the optimization methods we endorse.

Google Business Profile
Let the community see what you offer with a sharp Google Business Profile. Highlight your specialties, and draw them in. Together, we'll make your digital doorstep inviting.
Keyword Research
Pinpointing what locals search for is an art and science. With keen analysis, I refine our approach. Let's stay attuned to the local pulse and needs.
Multiple Locations
Every branch, every locale has a story. Highlight the distinct charm of each, while keeping the brand voice intact. I'm here to make each location shine online.
Positive Reviews
Embrace the appreciation from your customers. With each positive review, trust in your services grows. Let's champion the voices that advocate for you.
Local Citations
Every local mention counts. By maintaining clarity and consistency in listings, I boost your digital stature. Let's ensure you're a familiar name in every local search.
Local Link Building
Local link building focuses on gaining relevant backlinks from sources within a specific geographic region. These links help businesses stand out in local search results.
National SEO Services
Our national SEO services are meticulously designed to extend your online presence across the country. We understand that reaching a broader audience requires a distinct approach compared to local SEO. Thus, we delve into comprehensive market research, identifying trends and demands specific to various regions. Leveraging cutting-edge tools and methodologies, we optimize your website content, enhance its structure, and build high-quality backlinks to ensure you have a formidable and consistent online footprint nationwide.
Highlights of Our Service:
Comprehensive market research to identify national trends and demands.
Advanced content optimization for a broader audience reach.
Strategic backlink acquisition from authoritative, national sources.
Rigorous website structural enhancements for seamless user experience across states.
Continuous monitoring and adjustments in strategy based on national search analytics.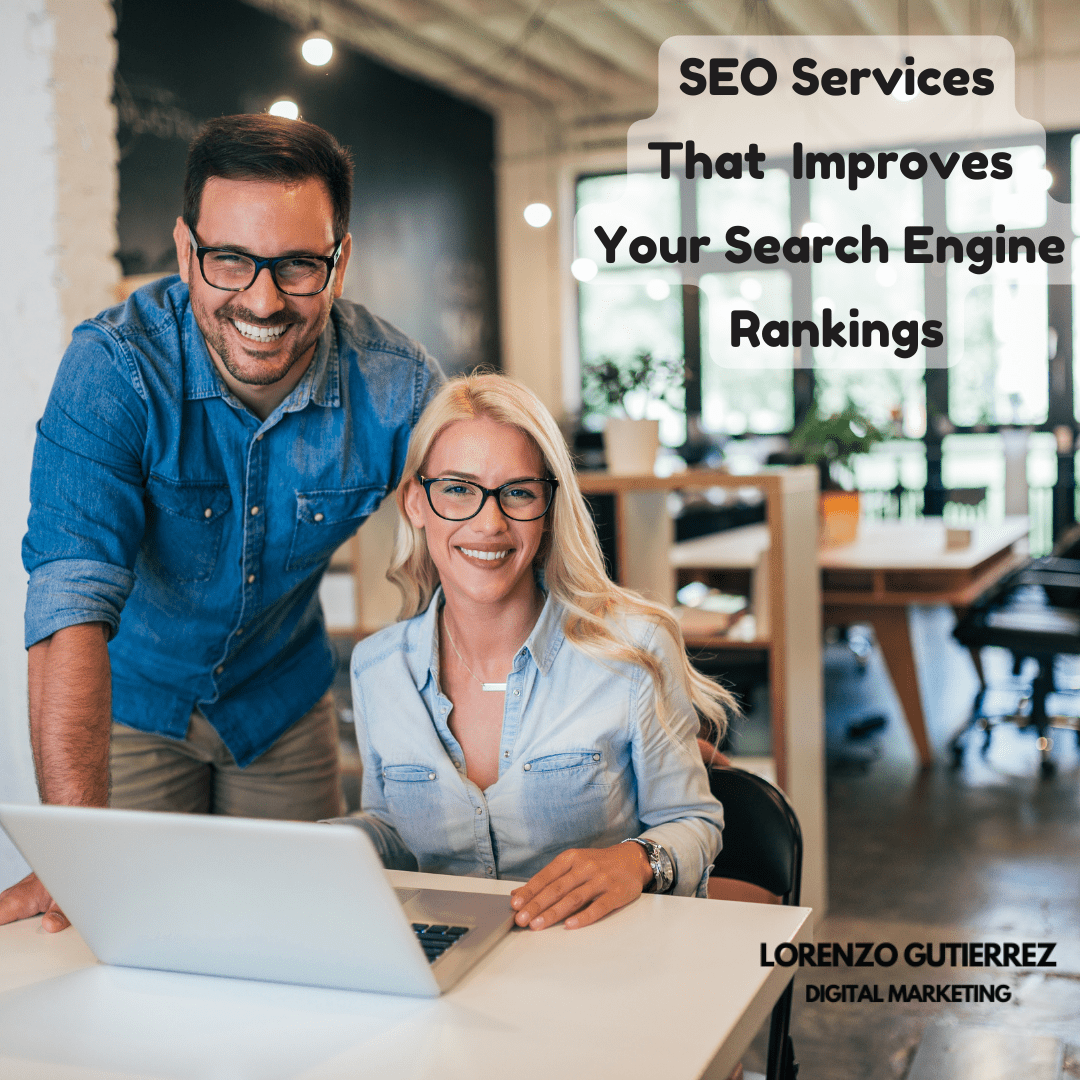 What They're Saying
Honest recounts of our partnerships
I worked with Lorenzo for nearly a year. From the initial recruiting process, Lorenzo was an exceptional manager. His communication skills were unparalleled, and he always stood up for his employees. He coordinated several cross-functional teams to create the best marketing strategy possible, connecting people with technical knowledge and marketing skills to ensure nothing was lost in translation. We worked in a complex biotechnology field, and Lorenzo's digital marketing skills helped drive paid and organic reach to the website, blog, and events. Lorenzo was kind and considerate, particularly to a newcomer, and quick to deliver usable feedback respectfully. He helped improve the work of everyone around him. It would be my absolute pleasure to work with Lorenzo again.
I've had the pleasure to collaborate with Lorenzo in various high-profile projects. Lorenzo's knowledge of SEO, SEM, and Google Adwords is the best in Monterey County. His commitment and relentless effort in finding the right formula that works best for his clients is what sets him apart from the rest.
He's a great guy who not only treats business – professionally, but he also builds great relationships with his colleagues and clients.
I look forward to working with him again!
Lorenzo is amazing. He one of the most relax & professional person I ever had the chance to work with. Everyday he work hard to increase Biochain online visibility which generated loads of lead for our sales team. On top of doing a great job for the company, he's always willing to teach others on SEO & marketing strategies . Overall, if you ever have the opportunity to work with Lorenzo expect a great working relationship and results.
Why we are the Top SEO Agency in Pasadena
Plans and Strategies
In the heart of Pasadena, understanding the unique essence of every business is our forte. As the leading Pasadena SEO company, we don't believe in one-size-fits-all. Instead, we meticulously craft strategies that resonate with your specific goals and vision. With a blend of innovation and expertise, our plans are not just about SEO; they're about creating a digital narrative that propels your brand forward.
Latest Techniques
The digital landscape is ever-shifting, and staying ahead of the curve is crucial. Our Pasadena SEO experts are always on their toes, ensuring that your business is not just keeping up but leading the way. By harnessing the latest techniques and trends, we ensure that your digital presence is not just current but pioneering, setting benchmarks for others to follow.
Transparent
SEO can be complex, we prioritize clarity. As a trusted Pasadena SEO agency, we believe in keeping things transparent. Every step, every strategy, and every result is shared with you, ensuring you're not just a spectator but an integral part of the journey. With us, it's not just about SEO; it's about building trust and forging a partnership that thrives on openness.
Professional Team
At the core of our services is a team that's both professional and passionate. Every Pasadena SEO expert on our roster brings a unique blend of expertise and dedication. They're not just executing strategies; they're crafting digital success stories. With a commitment that goes beyond contracts, our team ensures that your brand's digital journey is nothing short of exceptional.
Adaptable
Change is constant online. Our Pasadena SEO services are built on adaptability, ensuring that no matter how the digital winds shift, your brand remains steadfast and growing. With a keen eye on emerging trends, algorithm changes, and industry shifts, we ensure that your SEO strategy is always a step ahead, ready to adapt, evolve, and excel.
Deliver Results
Promises are easy, but results? That's where the real challenge lies. As a renowned Pasadena SEO company, we pride ourselves on not just making commitments but delivering on them. Through a combination of innovative strategies, meticulous execution, and constant monitoring, we ensure that your brand doesn't just grow; it thrives. In the world of digital, we let our results do the talking.
Book Your SEO Consultation!
FAQs about local Pasadena SEO
What is SEO service company?
When we talk about an SEO service company, we're referring to a specialized firm that helps businesses increase their online visibility. These companies play a pivotal role in the digital age, ensuring that when someone searches for a product or service, the businesses they serve appear prominently in search results. In a world where almost everyone turns to search engines for answers, the significance of these companies cannot be overstated.
The primary role of an SEO service company is to optimize websites to rank higher on search engines like Google, Bing, and Yahoo. This involves a mix of technical and creative strategies, all aimed at making a website more attractive to these search engines. And given the vast digital landscape we navigate today, having a dedicated team to handle this aspect of your online presence is crucial.
Core Offerings of SEO Service Companies
At the heart of any SEO service company's offerings is website optimization. This means tweaking various elements of a website, both visible and behind-the-scenes, to make it more search engine friendly. From optimizing meta tags to ensuring that the site loads quickly, these are the foundational steps to any SEO strategy.
Beyond the technical side, these companies dive deep into keyword research. They identify which terms and phrases potential customers are using to search for services or products. Once these keywords are identified, strategies are developed to incorporate them into the website's content, ensuring that the site appears when these terms are searched. Additionally, creating high-quality content that resonates with readers and optimizing existing content is a significant part of the process.
Benefits of Partnering with an SEO Service Company
One of the most immediate benefits businesses notice when partnering with an SEO service company is enhanced online visibility. This simply means that their website starts appearing more frequently and prominently in search results. And in the digital age, visibility is currency. The more people see you, the more they're likely to engage with your brand.
Another tangible benefit is the increase in organic traffic. Organic traffic refers to visitors who land on your website through unpaid search results. These visitors are often more valuable because they're actively searching for something you offer. And with the right SEO strategies in place, businesses can see a significant uptick in such visitors, leading to potential conversions.
Choosing the Right SEO Service Company
When it comes to selecting an SEO service company, there are several factors to consider. Expertise is paramount. You'll want a company that has a proven track record of delivering results. Client testimonials can offer insights into a company's capabilities and the results they've achieved for other businesses.
Another crucial factor is transparency. SEO is a long-term game, and it's essential to partner with a company that sets realistic expectations and is open about their strategies and progress. Every business is unique, and while there are standard best practices in SEO, the best companies will approach each client's needs individually, crafting strategies that best suit their specific goals.
The Evolution of SEO Service Companies
SEO isn't static. As search engines evolve and refine their algorithms, SEO strategies must adapt. This constant evolution means that SEO service companies need to be agile, always staying ahead of the curve. They embrace new technologies, tools, and strategies to ensure that their clients continue to rank well, even as the digital landscape shifts.
Latent Semantic Indexing (LSI) is a perfect example of this evolution. LSI involves understanding related keywords and ensuring content is contextually relevant. It's not just about using the right keywords anymore; it's about ensuring the content is genuinely relevant to those searching for those terms.
Challenges Faced by SEO Service Companies
The rapid pace of digital change presents a significant challenge for SEO service companies. Search engines frequently update their algorithms, and what worked yesterday might not work tomorrow. This requires SEO professionals to be on their toes, always learning and adapting.
Another challenge is managing client expectations. SEO is a marathon, not a sprint. Results take time, and while the wait is often worth it, it can be challenging to convey this to clients eager for immediate results. It's a delicate balance of setting realistic expectations while also showcasing the value and potential of well-executed SEO strategies.
Why is SEO so expensive?
In-depth Research and Analysis When diving into the world of SEO, the first step is always understanding the landscape. This means delving deep into keyword research to identify what potential customers are searching for. It's not just about finding popular keywords; it's about finding the right ones that align with a business's offerings and goals. Additionally, understanding the competition is crucial. By analyzing what competitors are doing right (or wrong), we can carve out a unique space for our clients in the search results, ensuring they stand out in the crowd.
Quality Content Creation Content is the backbone of SEO. But it's not just about churning out articles and blog posts; it's about creating meaningful content that speaks to the audience. This involves understanding their needs, answering their questions, and providing value. Every piece of content should be a step towards establishing the business as a trusted authority in its field. Regularly updating the website with fresh, relevant content also signals to search engines that the site is active and offers current information, which can positively influence rankings.
Technical SEO Implementation Behind every smoothly running website is a maze of technical details that most visitors never see but search engines care deeply about. From ensuring a website loads quickly to making sure it looks good and functions well on mobile devices, the technical side of SEO is all about the user experience. It's also about making sure search engines can easily find, crawl, and index the site's content. This involves things like optimizing site structure, ensuring clean URLs, and implementing structured data.
Continuous Monitoring and Adjustments SEO isn't a set-it-and-forget-it kind of deal. The online landscape is always changing, and what works today might not work tomorrow. That's why it's essential to keep a close eye on how a website is performing. Using tools and analytics, we track everything from how many people visit a site to what they do once they're there. This data is invaluable for making informed decisions about what to do next. If something isn't working, it's crucial to adjust the strategy and try a new approach.
Link Building Efforts In the eyes of search engines, links are like votes of confidence. If other reputable websites link to a site, it's a sign that the site offers quality content worth sharing. But building a robust link profile isn't just about quantity; it's about quality. It's essential to focus on getting links from authoritative sites in the same or related industries. This involves outreach campaigns, creating link-worthy content, and sometimes, a bit of good old-fashioned networking.
Tailored Strategies for Different Businesses Every business is unique, with its own set of challenges and goals. That's why SEO strategies should be custom-made to fit each business. It's not about following a generic checklist; it's about crafting a strategy that aligns with the business's specific needs and objectives. This might mean focusing more on local SEO for a small brick-and-mortar shop or emphasizing e-commerce SEO for an online retailer.
Tools and Software Investments The world of SEO is filled with tools and software designed to make life easier. From tools that help with keyword research to platforms that offer in-depth analytics, these resources are essential for any SEO professional. They provide the insights needed to craft effective strategies and measure their success. But these tools aren't free. Investing in the best tools is a must to stay ahead of the competition and ensure the best results for clients.
Expertise and Time Lastly, SEO is a field that requires both expertise and time. It's not something that can be mastered overnight. Professionals spend years honing their skills, staying updated with the latest trends, and understanding the nuances of search engine algorithms. And when it comes to implementing SEO strategies, it's a time-intensive process. From researching and creating content to monitoring results and making adjustments, SEO is a long-term game that requires patience and dedication.
How much does an SEO expert cost in Pasadena?
Factors Influencing Pricing When you're looking to hire an SEO expert in Pasadena, several elements come into play that can influence the cost. First and foremost, the level of experience and expertise of the professional matters. Someone who's been in the industry for a decade and has a proven track record might charge more than someone just starting out. Then there's the scope of the project. Are you looking for a complete website overhaul or just some tweaks to your current setup? The more extensive the project, the higher the cost. Additionally, the duration and commitment play a role. A one-off consultation might be less expensive than an ongoing monthly service. Lastly, specialized services, like e-commerce SEO or video SEO, might come with a premium price due to their niche nature.
Typical Pricing Models SEO experts in Pasadena, like elsewhere, often have different pricing models. Some might charge by the hour, which is great for smaller tasks or consultations. Others might offer monthly retainers, which are ideal for ongoing projects where you need consistent work and attention. Project-based pricing is another common model, where you pay a lump sum for a specific project, like a website audit or a link-building campaign. Then there's performance-based pricing, where the expert's fee is tied to the results they deliver. This can be a win-win, but it's essential to set clear benchmarks and expectations.
Additional Costs to Consider Beyond the expert's fee, there are other costs associated with SEO. These might include subscriptions to SEO tools and software that help analyze website performance, track rankings, or research keywords. Content creation is another significant expense, especially if you're outsourcing blog posts, videos, or infographics. Link-building campaigns, which involve getting other websites to link to yours, can also add to the cost, especially if you're targeting high-quality, authoritative sites. And don't forget about technical audits and implementations, which can uncover and fix issues that might be hurting your search rankings.
Comparing Local vs. National or Global SEO Local SEO focuses on reaching customers in a specific area, like Pasadena. It involves optimizing your website for local search terms, claiming and optimizing your Google My Business listing, and getting reviews from local customers. On the other hand, national or global SEO is about reaching a broader audience, regardless of their location. It might involve targeting more general search terms, building links from a wider variety of sources, and creating content that appeals to a broader audience.
The Value Proposition When you invest in SEO, you're not just spending money; you're making an investment in your business's future. The return on investment (ROI) for SEO can be significant, especially when you consider the long-term benefits. Organic traffic, which comes from people finding your site on search engines, is often more valuable than paid traffic because it's free and tends to convert at a higher rate. Plus, being visible in search results can boost your brand's credibility and authority, making customers more likely to choose you over the competition.
Transparency and Communication One of the most crucial aspects of working with an SEO expert is open and transparent communication. Regular reporting and updates can help you understand what the expert is doing and why, and see the results of their efforts. It's also essential to have open channels for feedback and adjustments. SEO is not a set-it-and-forget-it endeavor; it requires ongoing tweaks and changes to respond to the ever-changing online landscape.
Considering Alternatives While hiring an external SEO expert has its advantages, some businesses choose to handle SEO in-house or consider other alternatives. An in-house team might have a better understanding of your business and can be more integrated into your overall marketing strategy. On the other hand, outsourcing can give you access to specialized expertise and tools that might be too expensive to maintain in-house. Whether you choose an agency or a freelancer, it's essential to weigh the pros and cons and consider what's best for your business.
Final Thoughts on Budgeting When budgeting for SEO, it's essential to align your SEO goals with your overall business objectives. Understand that SEO is a long-term strategy, and while it might require a significant upfront investment, the potential returns in terms of traffic, sales, and brand visibility can be well worth it. Remember, it's not just about spending money; it's about investing in your business's future.
Is it worth paying a SEO agency?
Understanding the Role of SEO Companies When you think of SEO companies, think of them as your online visibility partners. Their main goal? To make sure when someone types in a search related to your business, they find you. And it's not just about being seen; it's about being seen by the right people. SEO professionals dive deep into understanding search engine algorithms, which, let's be honest, can be as unpredictable as the weather sometimes. But with their expertise, they can navigate these digital waters, ensuring your website ranks high. Plus, they come equipped with a toolkit of strategies and software that most of us didn't even know existed.
Immediate vs. Long-Term Benefits Here's the thing about SEO: it's not a one-time magic trick. Sure, you might notice some immediate changes, like a better-structured website and a more user-friendly experience. But the real magic? That happens over time. Think of it as planting a seed and nurturing it. With the right care (or in this case, strategies), you'll see it grow, bringing in a steady stream of organic traffic. And this isn't just any traffic; it's traffic that's genuinely interested in what you offer.
Cost vs. Return on Investment (ROI) Let's talk numbers. Hiring an SEO company might seem like a big expense at first. But consider this: the potential for increased traffic, leads, and sales can far outweigh the initial cost. It's all about the bigger picture and the long game. Investing in SEO is like investing in a prime piece of real estate. Over time, its value increases. Similarly, as your online presence strengthens, the financial rewards can be significant, making every dollar spent on SEO worth it.
The DIY Approach vs. Professional Expertise Ever tried fixing something at home, only to end up calling a professional? That's kind of what it's like with SEO. While there's a lot of information out there, applying it effectively is a different ball game. SEO professionals have spent years honing their skills, understanding the nuances, and staying updated with changes. They bring a depth of knowledge that's hard to match. Plus, they can spot potential pitfalls and opportunities that might not be apparent to the untrained eye.
Measurable Outcomes and Analytics One of the best things about SEO? It's not a shot in the dark. Every strategy, every change can be tracked and measured. SEO companies thrive on data. They'll provide insights into your website's performance, from traffic sources to conversion rates. This data isn't just numbers on a screen; it's a roadmap, guiding future strategies and tweaks. It ensures that every decision is informed and purposeful.
Staying Updated with Industry Trends The online world is ever-evolving. What worked a year ago might not work today. SEO companies are like the guardians of the digital galaxy. They keep an eye on industry trends, ensuring that your strategies are always current. They adapt, innovate, and pivot, ensuring that your online presence is not just maintained but continuously improved.
Building Trust and Credibility Online In the vast expanse of the internet, trust is currency. An optimized website isn't just about ranking high; it's about building credibility. SEO strategies focus on establishing your brand as an authority in your field. When users see your website consistently appearing for relevant searches, it instills a sense of trust. Over time, this trust translates into loyalty, and loyal customers are worth their weight in gold.
The Competitive Edge In the digital age, the competition is just a click away. But with an effective SEO strategy, you can stay ahead of the curve. SEO companies provide that competitive edge, ensuring that you're not just in the race but leading it. They analyze what your competitors are doing and craft strategies to outperform them. It's not about being the biggest fish, but the smartest one.
Tailoring Strategies to Your Unique Business Needs Every business is unique, with its own set of challenges and goals. SEO companies understand this. They don't offer cookie-cutter solutions. Instead, they take the time to understand your business, your audience, and your objectives. They craft strategies that align with your vision, ensuring that your online presence is a true reflection of your brand.
How do I find a SEO firm?
Understanding Your Needs First and foremost, it's essential to have a clear grasp of what you're hoping to achieve with SEO. Are you looking to increase website traffic, or are you more focused on conversions? Maybe you're aiming to boost brand awareness in a specific region. By pinpointing your business goals, you can better articulate your needs to potential SEO companies. Additionally, understanding your target audience and market is crucial. If you're a local bakery, your SEO needs will differ vastly from a multinational tech firm. By knowing your audience's habits, preferences, and online behaviors, you can ensure that your SEO strategy aligns with their search patterns.
Research and Recommendations The internet is awash with SEO companies, each promising the moon and stars. But how do you separate the wheat from the chaff? Start by reading online reviews and testimonials. These can provide insights into a company's strengths and weaknesses. Moreover, word of mouth remains a powerful tool. Ask business peers, friends, or networks about their experiences with SEO companies. Personal recommendations can often lead to trustworthy and competent firms that have proven their worth in the field.
Checking Credentials and Case Studies An SEO company can make many claims, but their past work will reveal the truth. By reviewing their case studies and past client successes, you can gauge their expertise and effectiveness. It's also a good idea to analyze the SEO of their own website. If they can't optimize their site, how can they optimize yours? Look for tangible results, like increased traffic or improved search rankings.
Services and Specializations SEO is a broad field, encompassing everything from keyword research to link building. When searching for an SEO company, consider what services they offer and their areas of specialization. Some might excel in on-page SEO, which focuses on optimizing individual web pages for search engines. Others might specialize in off-page SEO, which involves actions taken outside of your website to improve its search rankings. And then there's the distinction between local SEO, which targets customers in a specific area, and broader national or international SEO.
Communication and Reporting SEO isn't a one-off task; it's an ongoing process that requires regular updates and tweaks. As such, communication is key. A good SEO company will keep you in the loop, providing regular updates and reports on your website's performance. They should also be receptive to feedback and willing to make adjustments as needed. After all, it's your business on the line.
Pricing and Packages Cost is always a consideration when hiring an SEO company. It's essential to understand their pricing structure and what's included in their packages. Some companies might offer fixed plans, while others provide more flexible, customizable packages. While it's tempting to go for the cheapest option, remember that in SEO, as in life, you often get what you pay for.
Long-term Commitment and Contracts SEO is a marathon, not a sprint. Results can take time, and it's not uncommon for companies to lock clients into long-term contracts. Before signing on the dotted line, consider the duration of the contract and how flexible it is. Will you be penalized for breaking it early? What kind of support and maintenance will the company provide once the initial work is done?
Staying Updated with Industry Changes The world of SEO is ever-evolving, with search engine algorithms and best practices constantly changing. A good SEO company will stay on top of these changes, continuously learning and adapting. They should be familiar with the latest SEO tools, trends, and techniques, ensuring that your website remains optimized and competitive.
Ethical Practices and Transparency Lastly, but perhaps most importantly, is the issue of ethics. There are many ways to game the system in SEO, but not all of them are above board. It's vital to choose an SEO company that uses ethical, or "white hat," techniques. They should also be transparent about their methods and strategies, ensuring you know exactly what they're doing to boost your website's rankings.
Unlock Unlimited Growth with Pasadena's Top SEO Company!
Ready to dominate search results? Choose Pasadena's top SEO company and watch your business soar!