Boost your online visibility with our Sacramento SEO company. Offering top-notch SEO services, we cut through the complexity and make online growth easy.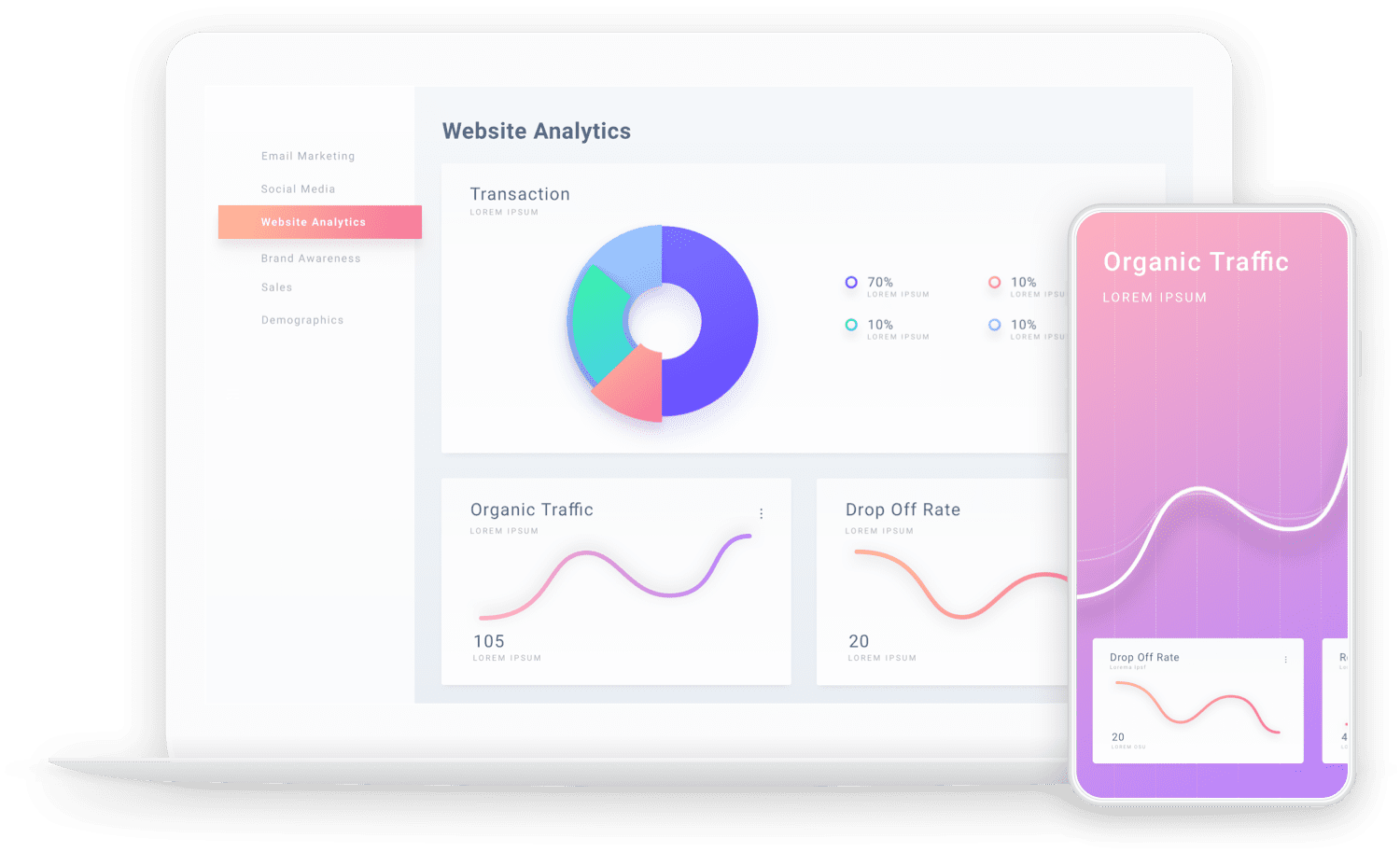 Drive traffic and leads with our

SEO services.

We develop custom SEO Services proven to get you more customers. Request a free custom strategy!
Search Engine Optimization
SEO Services
Keyword Research
Unlock the potential of your brand with our meticulous keyword research. Every term we identify is a step closer to your audience.
Learn More
Lorenzo Gutierrez Digital Marketing believes that effective keyword research is the cornerstone of any successful SEO strategy. We work diligently to uncover those golden keywords that align seamlessly with your business offerings. Through our research, we help bridge the gap between your services and those actively seeking them, paving the way for increased traffic and conversions.
Technical SEO
Elevate your online performance by ironing out every technical kink. We're here to ensure seamless site operation and high rankings.
Learn More
SEO is not just about content and keywords; it's about ensuring your website's foundation is strong. With our technical SEO services, Lorenzo Gutierrez Digital Marketing addresses the behind-the-scenes elements that can significantly impact your site's performance. We're here to ensure that your digital platform is solid, efficient, and search-engine friendly.
SEO Content Writing
Engage, inform, and rank with our SEO content services. Every word is strategically placed for maximum impact.
Learn More
Effective SEO is as much about quality content as it is about keywords. Lorenzo Gutierrez Digital Marketing specializes in producing content that resonates. Our writing not only aligns with SEO best practices but also speaks directly to your audience, driving engagement and fostering trust.
On-Page SEO
Seamlessly integrate high-quality content and optimized tags for unbeatable on-page SEO. We ensure you're found and favored.
Learn More
A successful SEO strategy is rooted in attention to detail. Lorenzo Gutierrez Digital Marketing understands the intricacies of on-page SEO. We optimize each element of your website, ensuring that you not only rank high on search engines but also offer value to every visitor.
Off-Page SEO
Boost your online reputation and rankings simultaneously. With our off-page services, every backlink is a step towards dominance.
Learn More
Off-page SEO is about crafting a strong digital narrative for your brand across the web. Lorenzo Gutierrez Digital Marketing specializes in building this narrative. Through targeted efforts, we ensure that the wider internet space is filled with positive mentions and links leading back to you.
Link Building
Strengthen your online presence with a solid link-building strategy. At Lorenzo Gutierrez Digital Marketing, every connection counts.
Learn More
The strength of your website's SEO is often determined by the company it keeps. Through our link building services at Lorenzo Gutierrez Digital Marketing, we ensure that your website is linked to and from only the best. With strategic placements and quality backlinks, your online reputation soars.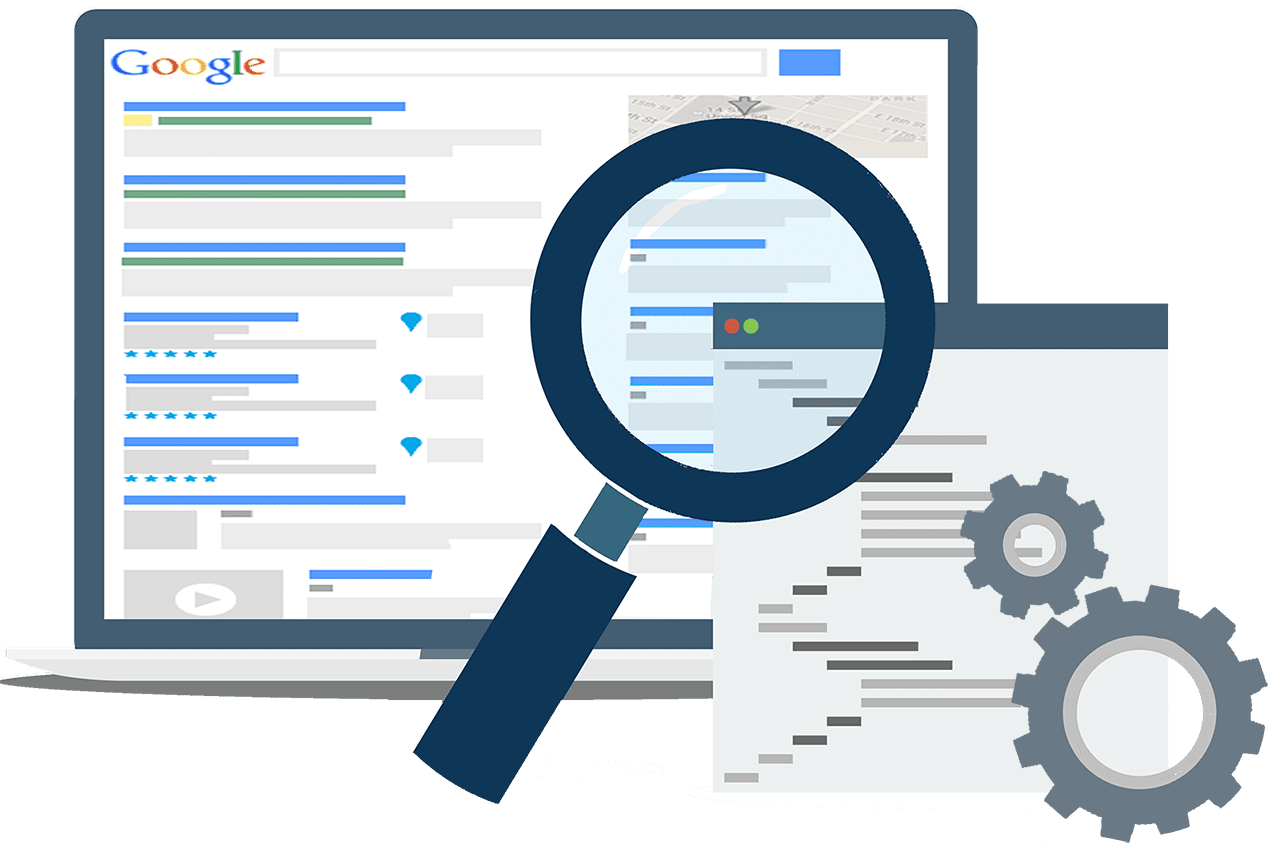 Hey there! Looking for a Digital SEO Company in Sacramento?
You've come to the right place. I help local Sacramento businesses grow their online presence and revenue with results oriented SEO.
Sacramento SEO Expert At Your Service
Hi, I'm Lorenzo Gutierrez. For 10 years, I've been working in digital marketing, learning a lot and helping businesses grow on the internet.
Whether you're a small venture just starting out or a well-established giant in your industry, I've got the experience and know-how to propel your Sacramento business to the top.
Why settle for mediocrity when you can conquer the first page of Google?
Reach out, and let's discuss how we can customize an SEO approach that's just right for you.
show more
Comprehensive Overview of Sacramento, California
Introduction
Sacramento! The name often brings to mind the golden state of California because it's its capital city. With rich history, diverse culture, and a scenic landscape, Sacramento holds a special place in the heart of the United States. It's not just a city; it's a testament to progress, unity, and nature.
Geography and Location
Sacramento is gracefully nestled in the Sacramento Valley. One of the city's star attractions is its waterfront, which is courtesy of the charming Sacramento River. When you walk around the city, structures like the Tower Bridge stand tall, reminding you of the city's historic and modern architectural feats. Sacramento's unique geography gives it a blend of land and water areas. It's also crucial to remember that the city is prone to floods due to its groundwater depth, making urban planning a pivotal aspect of its growth.
Demographics
Sacramento is bustling with life. With thousands calling it home, the city holds a significant rank, not only within California but also in the entire U.S. The people of Sacramento, known for their warm and welcoming nature, have roots from all corners of the world, making it a beautiful mosaic of cultures.
Historical and Modern Era Development
Before the tall buildings and busy streets, Sacramento was home to the indigenous Nisenan and Maidu communities. As time passed, the Spanish made their mark, and the city soon started shaping into what we know today. During the intense period of World War II, Sacramento played a vital role, especially with the Sacramento Assembly Center. As the world progressed, so did the city, adopting new charters, seeing the rise of institutions like SMUD, and experiencing landmark events that shaped its course. The city never shied away from revamping itself, as evident from the gleaming Golden 1 Center of the Sacramento Kings or the growth spurt in the Natomas area.
Governance
Sacramento thrives under a Council-Manager government structure. The Sacramento City Council is the pillar that holds the city's governance fabric together, with pivotal roles played by the Mayor and Vice Mayor. These leaders ensure the city moves forward while staying rooted in its rich past.
Economy, Education, and Healthcare
Being the heart of the Greater Sacramento area, the city is a hub of cultural and economic activities. Knowledge thrives here with esteemed institutions such as California State University, Sacramento, and UC Davis. The city ensures its residents stay in the best of health, with institutions like Sutter Health and UC Davis Medical Center offering top-notch medical services.
Tourism, Culture, and Sports
Sacramento is a treasure trove for art and culture enthusiasts. With its museums, music scenes, and art venues, the city ensures everyone has something to explore. Recognized as a "Gamma"-level global city, Sacramento attracts a plethora of visitors annually. Sports have a special place here. From professional teams to the city's sports infrastructure, there's always a game to watch or play.
Cityscape and Urban Features
The city offers diverse experiences through its varied neighborhoods. Whether it's the bustling Downtown Sacramento or the historic charm of places like Historic Chinatown, there's a story in every corner. The Downtown Commons is more than just a place; it's where Sacramento lives, eats, and celebrates.
Sacramento as the "City of Trees"
Since the 1850s, Sacramento has earned the title of the "City of Trees." The city's green initiatives are a testament to its commitment to nature. Known for its lush landscape, it's no wonder the city earned a commendable spot in the Treepedia ranking.
Symbols, Identity, and Miscellaneous Information
Every city has symbols that it cherishes. Sacramento is no different. Its flag, official seal, and nicknames like "Sactown" give it an identity that's distinct and cherished. With a motto that reads "Urbs Indomita," which translates to "Indomitable City," Sacramento stands resilient and proud.
Conclusion
Sacramento is more than California's capital; it's a city that tells tales of the past, lives in the vibrancy of the present, and dreams of a future full of promise. Its historical depth, cultural vibrancy, and forward-thinking approach make it a city worth experiencing. Whether you're a resident or a visitor, Sacramento leaves an indomitable mark on your heart.
show less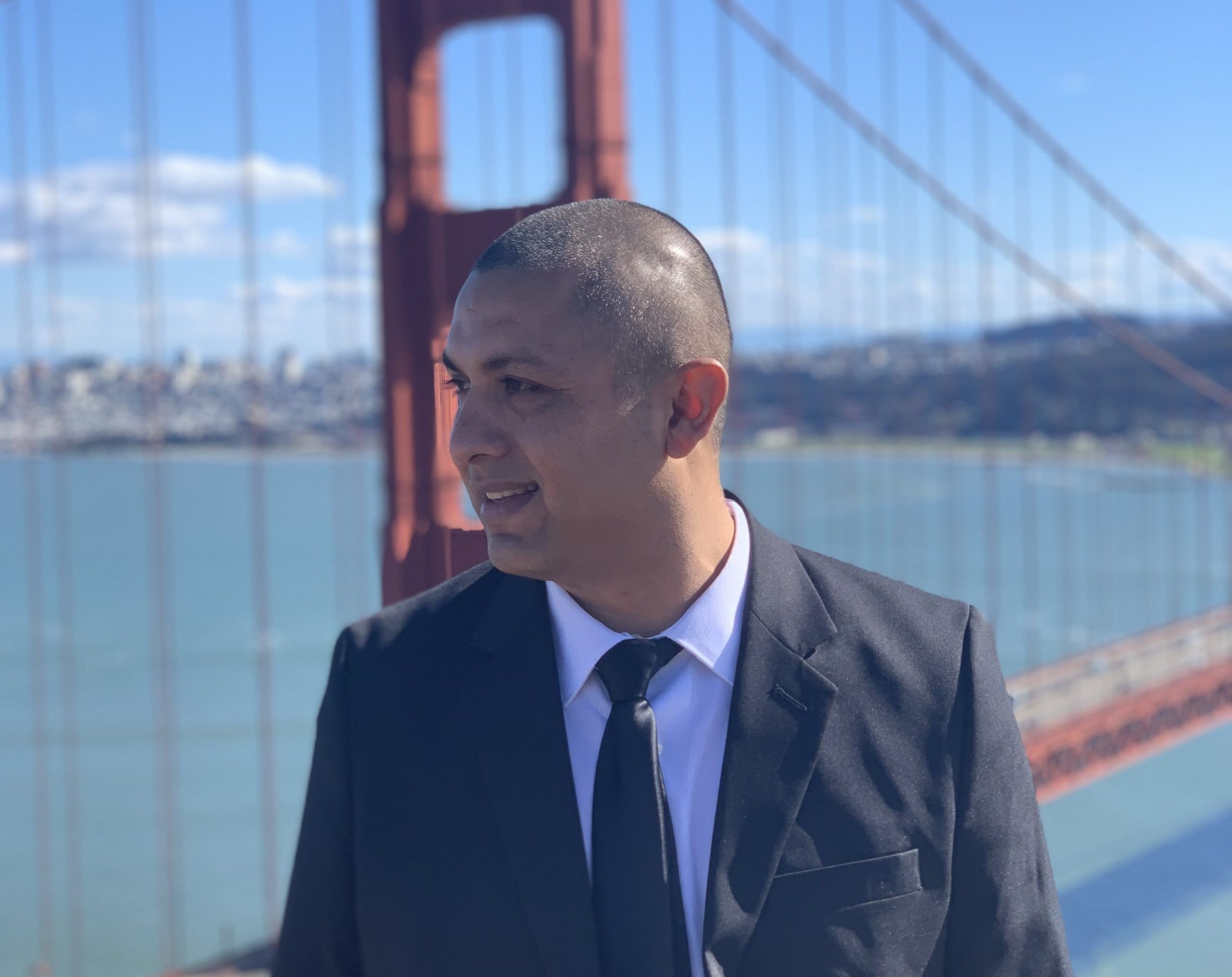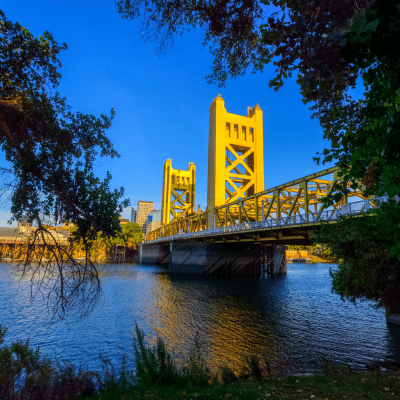 Sacramento SEO Company
Turn Clicks into Cash: Unlocking the Potential of SEO
Lorenzo Gutierrez Digital Marketing is your go-to spot for all things SEO in Sacramento. We've got the know-how from working with a variety of businesses, big and small, right here in Sacramento.
Whatever your business hopes to achieve, trust us to help make it a reality on the web. Leveraging insights specific to Sacramento's market dynamics, we design plans that make a difference.
We're driven by the passion to elevate your online presence and help you lead in your industry.

SEO Campaigns
We offer top-tier search engine optimization campaigns tailored for businesses big and small.
Local SEO
Zero in on your local clientele. Our local SEO strategy puts your business on the Sacramento map, making it easier for local patrons to find and choose you.
Ecommerce SEO
Offering a digital storefront? We help amplify your visibility, guiding potential customers straight to your site and setting you a cut above your competition.
National SEO
Ideal for companies eyeing the broader landscape, our national SEO focuses on elevating your website's presence, connecting you to clients from coast to coast.
Enterprise SEO
For large-scale operations and intricate websites, we craft bespoke SEO strategies that address specific needs and dynamics of expansive business entities.
What They're Saying
Get the real picture
I worked with Lorenzo for nearly a year. From the initial recruiting process, Lorenzo was an exceptional manager. His communication skills were unparalleled, and he always stood up for his employees. He coordinated several cross-functional teams to create the best marketing strategy possible, connecting people with technical knowledge and marketing skills to ensure nothing was lost in translation. We worked in a complex biotechnology field, and Lorenzo's digital marketing skills helped drive paid and organic reach to the website, blog, and events. Lorenzo was kind and considerate, particularly to a newcomer, and quick to deliver usable feedback respectfully. He helped improve the work of everyone around him. It would be my absolute pleasure to work with Lorenzo again.
I've had the pleasure to collaborate with Lorenzo in various high-profile projects. Lorenzo's knowledge of SEO, SEM, and Google Adwords is the best in Monterey County. His commitment and relentless effort in finding the right formula that works best for his clients is what sets him apart from the rest.
He's a great guy who not only treats business – professionally, but he also builds great relationships with his colleagues and clients.
I look forward to working with him again!
Lorenzo is amazing. He one of the most relax & professional person I ever had the chance to work with. Everyday he work hard to increase Biochain online visibility which generated loads of lead for our sales team. On top of doing a great job for the company, he's always willing to teach others on SEO & marketing strategies . Overall, if you ever have the opportunity to work with Lorenzo expect a great working relationship and results.
Why Choose Us for SEO in Sacramento
Content First
In the heart of Sacramento, where innovation meets tradition, content is the bridge that connects businesses to their audience. As a top-tier Sacramento SEO company, we firmly believe that quality content is the foundation of any successful SEO strategy. We craft content that not only resonates with your target audience but also aligns perfectly with search engine optimization best practices.
No Long-Term Commitments or Minimums
Flexibility is key in the ever-evolving world of SEO. Our Sacramento SEO agency believes in offering services that cater to your immediate needs without binding you in long-term contracts. We're here to support your growth, whether it's a short sprint or a marathon.
No Black Hat Tactics
Integrity is at the core of our Sacramento SEO services. We strictly adhere to ethical SEO practices, ensuring your website's growth is sustainable and free from potential search engine penalties. With us, you get genuine results without any shortcuts or risks.
Link Building Skills
Harnessing the power of quality backlinks is crucial in the competitive landscape of Sacramento. Our Sacramento SEO experts excel in building genuine, high-authority links that boost your site's credibility and ranking. With our strategic approach, your business becomes a recognized name in the vast digital network of San Jose.
Impressive Achievements
Every Sacramento business is unique, and so should be its SEO strategy. We shun one-size-fits-all solutions. Instead, our Sacramento SEO experts craft bespoke strategies tailored to your business goals, ensuring you stand out in the crowded Sacramento market.
Client Confidentiality
Trust is paramount, especially when it comes to your business data. As a leading Sacramento SEO agency, we prioritize your confidentiality. Every piece of information, strategy, and data is handled with the utmost discretion, ensuring your business secrets remain just that – secret.
Book Your Free SEO Consultation!
FAQs about local Sacramento SEO
What is an SEO Expert?
When you type something into a search engine and see a list of websites, there's behind-the-scenes work that decides which sites show up. This is where an SEO expert comes in. Let's understand more about these behind-the-scenes heroes.
Understanding SEO:
Simply put, SEO is a set of steps to make a website more noticeable to search engines. It's like giving search engines a map to read and understand a site. The better a site follows this map, the more likely it is to be shown to people searching online. An SEO expert is someone who knows how to create this map in the best possible way.
Every time a person searches for something, search engines want to show the best answers. An SEO expert makes sure a website is one of these answers. They use techniques and strategies to make a website fit well with what search engines are looking for.
Role of an SEO Expert:
An SEO expert is a problem solver and a researcher. They study a website and identify areas for improvement. Their aim? To get that website seen by as many people as possible.
When businesses have a website, they want people to visit it. More visitors usually mean more customers. An SEO expert uses their skills to increase the number of visitors a website gets. They adjust the website's content, structure, and other features to make it more attractive to search engines.
Skills They Bring:
An SEO expert has a mix of technical and creative skills. They figure out which words or phrases people use when they search online. Then, they adjust a website to include these words. But that's not all. They also ensure a website loads quickly, looks great on all devices, and is user-friendly.
Imagine an SEO expert as someone who paints a sign for a shop. The brighter and clearer the sign, the more people will notice the shop and walk in. In the online world, the SEO expert paints the sign for a website to help it get noticed.
Staying Updated:
Search engines like Google often change the way they rank websites. An SEO expert stays updated with these changes. They are lifelong learners. They constantly upgrade their skills to keep websites in the top search results.
Search engines aim to give users the best experience. As they evolve, SEO experts adapt. They always find fresh ways to make websites stand out.
Why Businesses Need Them:
Think of a world filled with shops. In this world, an SEO expert is like a guide who makes sure a shop gets the most foot traffic. Without their skills, a website (or shop) can easily get lost in the crowd. But with their guidance, a website stands out, gets more visitors, and helps a business grow.
What is an SEO Service?
When we search for something online, some websites pop up first. Ever wondered why? That's where SEO comes in. And there are special teams, often called SEO agencies or companies, that help make this happen.
Breaking Down SEO:
Every time you use Google or another search engine, they want to show you the best results. SEO, or Search Engine Optimization, is the behind-the-scenes work that helps your website become one of those top results. It's like prepping your store's window display to catch the eye of passersby. SEO services make your website more noticeable, but in the vast world of the internet.
When people talk about hiring an SEO agency or an SEO expert, they're looking for someone who knows how to make a website stand out. These experts tweak various parts of a site so that search engines easily find and favor it.
SEO Services Explained:
Think of SEO services as a car tune-up but for your website. Just as tuning up your car makes it run better and smoother, SEO services refine and optimize your website to perform better in search results. It's all about making sure your website is the best version of itself.
An SEO agency will dive into different parts of your site, from the words and images you use to more technical stuff, like how quickly your pages load. And while the specifics can get a bit techy, the main goal is straightforward: making your website easy to find and friendly for both search engines and your visitors.
The Different Parts of SEO Services:
Every SEO expert has a toolbox of strategies. They might start with the words or phrases on your site, ensuring they align with what people are searching for. This is often called keyword optimization. They'll also check that images load fast and that your website works well on mobile devices.
But SEO isn't just about the technical side of things. A big part of it is understanding what information or content people value most. SEO services often include content creation or adjustment, making sure what's on your site is valuable to visitors.
Why Websites Need SEO Services:
Imagine opening a store in a vast mall, and you're tucked away in a corner. Without signs pointing to your store or any advertising, it'd be hard for shoppers to find you. That's what it's like for a website without SEO in the massive mall that is the internet.
By using SEO services, your site gets the signs and advertising it needs to be seen. When done right, it doesn't just get more traffic, but it attracts visitors genuinely interested in what you offer.
The Results of Using SEO Services:
Hiring an SEO agency or using SEO services can be one of the best decisions for your website. When these services are effectively applied, your site climbs up the search result rankings. And a higher rank isn't just for show; it means more people see your site before others. More visibility can lead to more visitors, and ultimately, if you're selling something, more sales. In simple terms, think of SEO as the loudspeaker that announces your presence in a crowded room.
Why is SEO important for my local business?
Every local business dreams of being the talk of the town. And in today's world, this means being easily found online. This is where Search Engine Optimization (SEO) steps in. It's not just a buzzword; it's the online spotlight that ensures your business shines brightest in local searches.
Being Visible in Your Neighborhood:
We all know the convenience of looking up "places near me" when we need something, be it a coffee shop or a plumber. The magic behind appearing in these search results? Good old SEO. When you optimize your business online, you're not just putting up a signpost on the internet; you're ensuring that locals find you at the top when they search for the services you offer. This is the work of an SEO agency. They understand the local landscape and ensure that when someone nearby searches for your type of service, you're right there, waiting to assist.
Getting Ahead of the Competition:
Your town probably has more than one coffee shop, bookstore, or garage. So, how do you ensure locals pick you over others? The answer is effective SEO services. These are not just about getting you to the top of search results but also making sure the information presented is clear and compelling. It's like having the biggest, brightest sign on the main street. And who sets this sign up for you? An SEO expert. With their skills, they ensure that you don't just match the competition but always stay a step ahead.
Customers Trust Top Search Results:
There's a reason we often pick the first or second result when we search online. It feels reliable. When your business pops up in these top spots, it's an instant badge of trust. People feel you're the best choice because the internet, in a way, recommends you. This trust-building isn't accidental. Behind the scenes, an SEO services company works to ensure your business is seen as reputable and reliable, making locals more inclined to click on your site, walk into your store, or give you a call.
Most Searches are for Local Businesses:
Statistics show that a significant chunk of daily searches is for local services. "Near me" is more than a phrase; it's a reflection of how people think. They're looking for convenience and immediacy. By aligning with a good SEO agency, you ensure that your business perfectly fits this local mold. It's about being at the right place (top of search results) at the right time (when locals search for you).
Connecting with Your Community:
Your community isn't just about the people who live there. It's about shared experiences, local landmarks, and events that everyone recognizes. Local SEO taps into this sentiment. It aligns your business with local quirks, ensuring your content speaks the community's language. This isn't generic optimization; it's a specialized approach that a professional SEO company brings to the table, ensuring your business isn't just another name, but a local landmark in the online world.
How much should I pay for SEO services in Sacramento?
When you're thinking about boosting your business online, an SEO company can help. In Sacramento, like everywhere else, these companies vary in what they offer and how much they charge. Firstly, there's a broad range of services offered by different SEO agencies. Some might just provide basic help, like keyword research, while others give a full suite of services, including content creation, link building, and more. The cost can depend on many things. For example, an agency with lots of expertise, cutting-edge tools, and a big team might charge more. But, often, they can also bring better results.
Another thing to consider is the pricing model. Some SEO experts charge a set fee every month. This gives you a range of services for that price. Others might charge by the hour, so you pay for the time they spend working on your account. Then there are those who charge based on the specific project. This might be for a website redesign or a one-off marketing campaign. It's all about what works best for you and your budget.
Factors Affecting SEO Service Prices in Sacramento
Sacramento is a lively place with many businesses. So, the local competition can be fierce. The more businesses there are trying to be seen online, the harder and sometimes more expensive it can be to stand out. The local market and its demands can change the cost of SEO. For example, a coffee shop in a quiet part of town might pay less than a big law firm in the city center.
Then, there's your business to think about. Every business is unique. Some might be starting from scratch online, while others are just looking for a little boost. Different goals and challenges can change the price too. For instance, a bakery wanting to sell cakes across the state might have different needs and costs than a barber shop looking for local customers.
Getting the Best Value for Your Money
Price is important, but it's not everything. Sometimes, paying a little more can be a good idea. Especially if it means you're getting better SEO services that bring in more customers. Going for the cheapest option can sometimes mean not getting the best results. To get good value, look for transparent SEO agencies. The best ones will show you reports on what they're doing and the results they're getting. Regular updates are also a good sign. It shows the company is active and invested in your success.
Lastly, communication is key. You should feel like your SEO expert is there for you, answering questions and keeping you in the loop. This can make the process smoother and more effective. It can also help you feel more confident in what you're paying for.
Making an Informed Decision
When deciding how much to spend on SEO in Sacramento, think about your budget but also think about your goals. If you're hoping to see big growth, it might be worth investing a bit more. Look at different SEO providers and what they offer. Check their reviews and maybe even chat with other businesses they've helped. Remember, it's all about balance. Spending a bit more today on quality SEO services could mean more customers and sales in the future. It's about finding that sweet spot where cost meets a return on your investment.
Is it worth paying a SEO company?
Why Business Owners Think About Paying for SEO In today's fast-paced online world, every business owner seeks ways to be noticed. Most of us turn to the internet when we're looking to buy a product or hire a service. This is where the role of an SEO company becomes crucial. They work behind the scenes to make sure your business appears when someone types in a related search. But this help comes at a price, leading many to ponder if it's worth the investment.
Having a professional handle your SEO is more than just adding keywords to your site. It's a deep understanding of the online behavior – knowing what potential customers might type, and ensuring they find you, not your competitor. With an SEO agency assisting you, there's a higher chance that you'll be the first choice for customers, paving the way for business growth.
Benefits of Having Professional SEO Help There's no doubt that the online space is crowded. Standing out requires a strategy, and often, a bit of expert help. An SEO expert knows the ins and outs of this game. They have the tools and techniques to make sure your business is front and center. This isn't just about ranking higher on search engines, but about understanding and reaching your target audience. The result? More eyes on your product or service, and in turn, a potential increase in sales.
SEO isn't just a buzzword; it's a science. Algorithms change, and what worked yesterday might not work today. But with a dedicated SEO services team on your side, you're always one step ahead. They ensure that as the digital landscape evolves, your business remains visible and relevant.
Things to Consider Before Paying an SEO Company It's essential to understand that not every SEO company will be a good fit. Different businesses have different needs. Before investing, you must define what you want. Are you a local shop aiming for local customers? Or perhaps you're looking to expand your reach nationally? These goals require varied strategies.
Also, be clear about your budget. The world of SEO has various price points, and understanding what you can spend versus what you'll get is vital.
The Long-Term Value of SEO SEO isn't a one-and-done deal. It requires continuous effort, given the ever-changing nature of the internet. However, with a reliable SEO agency by your side, you can navigate these changes effectively. Over time, you'll find that the initial costs can be offset by the steady influx of new customers and the subsequent sales they bring.
Making the Right Choice for Your Business In the end, the decision to hire an SEO expert is a significant one. It involves balancing the immediate costs with the potential long-term gains. It's about doing your research, speaking to potential agencies, and finding the best fit. Investing in SEO might just be the boost your business needs in the crowded online market.
Unbeatable SEO Services in Sacramento
Need efficient SEO services tailored for Sacramento's unique market?
Look no further! Let's transform your online journey.