California Web Design Company
Our California web design and development company crafts unique designs that fuel your business growth, reflecting your brand's style and essence.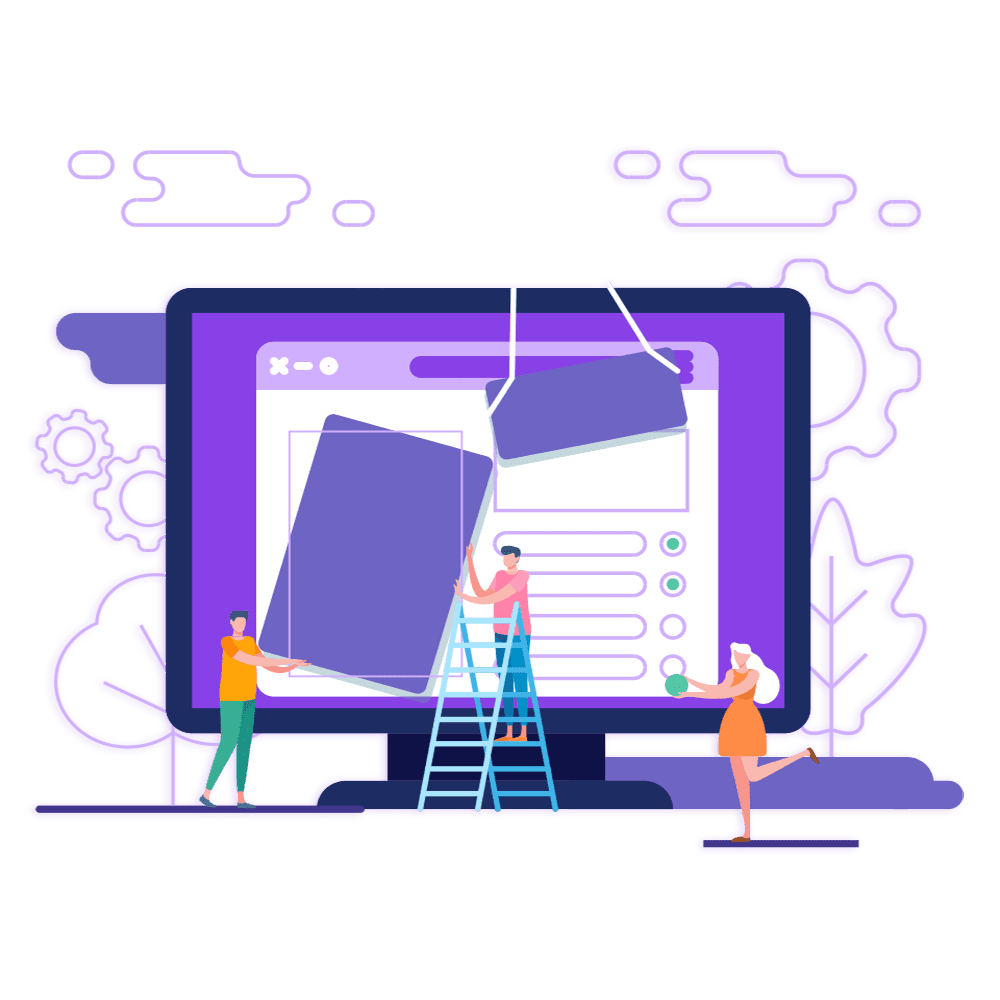 Ready for a standout website?
We'll transform your web design ideas into a dynamic custom site for your business. With experience from countless projects, we offer a unique perspective.
Website Design Services
Creating a website is more than just a pretty face online. It's about crafting a space that speaks to your audience while being user-friendly, optimized for search engines, and easy to navigate. These factors play a huge role in making your website a key player in today's online arena.
Our talented team offers a range of services to boost your business's online growth. This spans from WordPress site designs to online store solutions that prioritize user interaction and adaptability. We're also here to add that unique touch to your brand, ensuring it stands out and speaks volumes.
Whether you're stepping into the online world with a basic WordPress site or looking to set up a comprehensive online store, we're here to turn your ideas into a digital reality
WordPress
Dive into the world of WordPress with us! Tailored designs that reflect your brand, ensuring a seamless user experience. Let's craft a site that speaks volumes.
Learn More
Hey there! So, you're thinking about a WordPress site? Awesome choice! WordPress is like the Swiss Army knife of the web world – super versatile and user-friendly. Let's chat about what you're envisioning. Whether you're dreaming of a sleek blog, a vibrant portfolio, or even an online store, we've got the tools and know-how to bring it to life. And hey, we're all about making sure your site isn't just pretty, but also speedy, secure, and SEO-friendly. Ready to team up and create something amazing?
Shopify
Unlock the power of Shopify! From captivating storefronts to seamless checkouts, we design sites that drive sales. Elevate your e-commerce journey with us.
Learn More
Thinking of diving into the e-commerce world with Shopify? You're on the right track! Shopify is a powerhouse for online stores, and we're here to make yours stand out. Let's paint a picture: a store that's not just eye-catching but also super easy for your customers to navigate. Smooth product displays? Check. Hassle-free checkouts? Double-check. Oh, and we'll make sure it looks fantastic on phones and tablets too. So, if you're ready to give your customers a shopping experience they'll love, let's get started!
Let's build a great website together
Our web design team crafts visually compelling sites that prioritize user experience and functionality. Let us help you stand out online.
Our Web Design Process
Creating a website can be straightforward. With our streamlined approach, we guarantee a smooth and easy journey for you.
This phase dives deep into your business needs. We research and understand your goals, audience, and desired features. From this, we collaboratively finalize a mobile-friendly design.
Here, we bring the design to life, integrating it with a Content Management System (CMS). Content is added to refine the layout.
We ensure your site's consistency across devices and browsers. You'll also get a preview for feedback.
Your website goes live, with the right amount of buzz you prefer. Throughout the process, we're here for updates and answers.
California's Premier Website Design Company!
Crafting websites that captivate and convert, we're the California Website Design Company you've been searching for.
Don't settle for ordinary. Get started today.